November 9, 2020
Department members share most beloved children's books
Image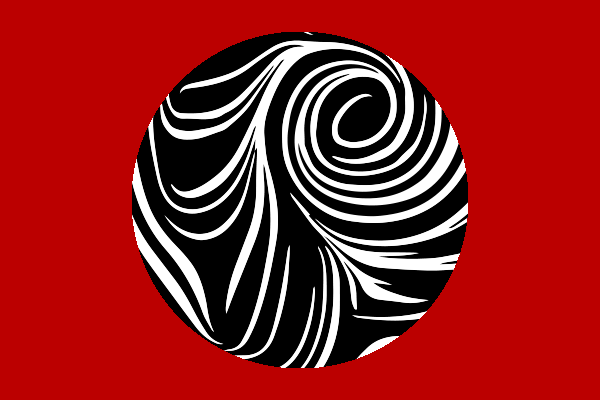 Description
Nothing is quite like the nostalgia of rediscovering your favorite childhood book. The magic, the adventure, the old friends—many years ago, all of it ushered you into a world where books could take you wherever you wanted to go. This week we are celebrating National Children's Book Week, and we asked members of the English department to submit their favorite childhood books and share why they love them. Prepare to be taken back in time as you read the recommendations from your colleagues and fellow students!
---
The Three Robbers by Tomi Ungerer   
The illustrations; the idea of an orphan being adopted by robbers and then reforming them. 
—Katherine Borland, Affiliated Faculty and Director of the Center for Folklore Studies 
---
The Chronicles of Narnia by C.S. Lewis  
The magic, the wonderment and talking animals, not to mention the deep-rooted yet subtle morality. I first read them when I was 8 or 9, and it didn't strike me until I was maybe 12 or so that the books were all religious allegory...but that fact never bothered my non-religious self, and I still reread the books every few years over three decades later. 
—Shaun Russell, PhD in English Candidate 
---
Betsy-Tacy by Maud Hart Lovelace 
It's ridiculously hard for me to choose just one book, but since Betsy-Tacy (the first in a beautiful series of books that takes a trio of best friends—Betsy, Tacy and Tib—from age 5 through adulthood) is the one that turned me into a writer, it's the most logical one to name. The whole Betsy-Tacy series is perfectly glorious in its thoughtful, nuanced exploration of friendship, growing up, family life and love (the first book even tackles death—and does it about as well as anything I've ever read on the subject). The writing is deceptively sophisticated and that taught me that language could do something beyond just telling a story. (And now I'll cheat and also mention one other series I loved desperately too: Edward Eager's books about "ordinary" children encountering and contending with magic. Half-Magic is the best known one and may still be my favorite, but I have a special place in my heart for The Time Garden.) 
—Michelle Herman, Professor 
---
I Love My Hair! by Natasha Anastasia Tarpley 
This is one of my favorite books to share with the littles in my life.  I myself didn't discover the book until I became an adult, but I love the pictures and the sentiments. The book focuses on a Black girl learning to affirm her hair as it is styled in an Afro, braids, twists and other natural styles.  The book may speak most directly to readers of African descent, but its message of self-love and respect for heritage is important for all readers. I think that also giving the book to non-Black children can help to normalize and celebrate difference. This is the kind of book that the fictional character Pecola Breedlove of Morrison's The Bluest Eye may have needed in her life. In this way, the book is an early primer for what can become a continuing conversation with children about beauty aesthetics and self-worth. I would say another favorite in this category is Derrick Barnes's Crown: An Ode to the Fresh Cut. 
—Andreá N. Williams, Associate Professor  
---
The Phantom Tollbooth by Norton Juster  
The Phantom Tollbooth is still one of my favorites! I love how imaginative the characters and locations are as well as the logics of the different kingdoms. This book was also illustrated by one of my favorite cartoonists, Jules Feiffer, and the drawings have kept my attention all these years! 
—Morgan Podraza, PhD in English Candidate  
---
The Princess and the Goblin by George MacDonald 
I was a fantasy geek, loving Lord of the Rings and the Narnia novels, and I gobbled this up (with its sequel, The Princess and Curdie), since it seemed suited to my appetite. I remember loving it. MacDonald is a weird and wonderful author, and a huge influence on both Tolkien and Lewis, though I didn't know anything about him at the time. 
—Hannibal Hamlin, Professor  
---
Alice's Adventures in Wonderland and Through the Looking-Glass by Lewis Carroll 
As a child I found the language hilarious. The Victorian locutions made me laugh, and I also loved the fine line between sense and nonsense in the story. 
—Robyn Warhol, Department Chair and College of Arts and Sciences Distinguished Professor of English 
---
A Wrinkle in Time by Madeline L'Engle 
I loved Meg Murry, spunky and insecure and smart. I loved the other worlds they traveled to and the unsettling characters they met. I loved that these ordinary children had AN ADVENTURE. And I especially loved the message that in a universe where darkness and despair seemed so powerful, human connection, love and nonconformity would win because good people were ALWAYS out there fighting for them and waiting for you to join them. As a child in in the 1970s, I wouldn't have worded it that way, but it seemed like a critically important, hopeful message to young me. 
—Liz Weiser, Professor 
---
The Story of Ferdinand by Munro Leaf (illustrated by Robert Lawson)
I spent a lot of my childhood summers in southern Spain, where my grandmother lived, and it was there I was first introduced to this book. But beyond my own childhood associations, the book remains for me a favorite—and one I shared with my children (one of whom has a Ferdinand tattoo)—because of its celebration of gentleness, an appreciation for nature and beauty, and in general an alternative model of masculinity than that boys are (still too often) inculcated with. Ferdinand remains my role model to this day. 
—Jared Gardner, Joseph V. Denney Designated Professor of English and Director of Popular Culture Studies 
---
I Am a Bunny by Richard Scarry 
I loved the beautiful illustrations of the changing seasons. I made my mom read it to me so many times that she still has it memorized. And now that I've read it a million times to my kids, so do I. 
—Elizabeth Kolkovich, Associate Professor 
---
The Tale of Despereaux by Kate DiCamillo 
I love how stylishly, how playfully written it is, and I love how courageously its chiaroscuro spirit braves the dark while following its slender thread of precious light. Bonus points for the charms of its mouse errant. 
—Robert Hughes, Associate Professor  
---
Corduroy by Don Freeman 
I wanted to believe that my stuffed animals could come to life just like Corduroy and his friends. 
—Simone Drake, Hazel C. Youngberg Trustees Distinguished Professor of African American and African Studies 
---
Cross Country Cat by Mary Calhoun (illustrated by Erick Ingraham)
This book is a perfect gift for readers of any age who love cats, enjoy cross-country skiing or believe that snow can be magical! 
—Sue Oakes, Lecturer
---
Chitty Chitty Bang Bang by Ian Fleming  
It has everything: eccentric parents, resourceful kids, bad bad guys, intrigue, peril, England and France, and illustrations (in the 1964 original) that I could stare at all day for their beauty, weirdness and story telling capability. And, well, a flying car, though it takes most of the book for the family to discover all its capabilities. It was Ian Fleming's one go at a kid's book, and it is amazing. My 4th grade teacher read it aloud every day after lunch, and that's where I first encountered it.  
—Eddie Singleton, Director of First-Year Writing Program 
---
Nancy Drew and the Hidden Staircase by Carolyn Keene 
A young girl detective who solved mysteries.  She was stylish and drove a beautiful 'roadster.' She had great friends and always helped others with their dilemmas/problems/mysteries.  She was strong, intelligent, kind, a great daughter.  The absence of her mother only made her more independent and accomplished. I wanted to be her.   
—Kathryn D. Denton, Lecturer 
---
The Wolves Chronicles by Joan Aiken  
This series of books was quite wonderful, especially the character of Dido. She begins life as a wretched London urchin, but through resourcefulness and a quick, clever mind, she grows to be a capable young woman. Joan Aiken creates an alternative universe, a fictional early-19th century Britain during the supposed reign of King James the third. It comes to life so vividly with the wolves that invade Britain through a tunnel from mainland Europe.  
—Zoë Brigley Thompson, Assistant Professor 
---
Flat Stanley by Jeff Brown 
What's not to love? Stanley Lambchop is flattened when his bulletin board falls on him in the night, but instead of enduring miserable flatness, he takes advantage of his new physicality by mailing himself to faraway places and doing good deeds that can only be accomplished by the very, very flat. It is quirky and a little weird, so that alone appealed, but I also liked that Stanley was out in the world traveling. And that it had a happy ending. Spoiler alert: a bicycle pump restores him to his previous dimensions. 
—Cynthia Callahan, Associate Professor 
---
Watership Down by Richard Adams 
It's a little allegory about living and surviving in different kinds of cultures and systems of governance. Great characters and thought provoking. All with rabbits. 
—James Fredal, Associate Professor 
---
Island of the Blue Dolphins by Scott O'Dell
I religiously read the Newberry Award winners, and Island of the Blue Dolphins was a treasure for me. I didn't know (or care) that it was historical: I just wanted to be as strong and as capable as the hero. She made her world in nature, and she persevered. Long before I know about Robinson Crusoe or Melville's The Encantadas, this novel showed me the pleasures and pains of imagining absolute self-reliance and devastating loss.
—Elizabeth Hewitt, Associate Professor
---
Geronimo Stilton (series) by Geronimo Stilton 
Beyond the plot—stories of a shy mouse in New Mouse City who finds himself (accidentally) in the midst of daring adventures and then writes about them in his newspaper—I loved the aesthetic of this series. The word "pink" would be written in pink, the word "small" was in a small font, and so on. Because of that and the artwork, reading Geronimo Stilton was fun and helped me develop my vocabulary! 
—Anukriti Tayal, Student  
---
Corduroy by Don Freeman  
It was my mom's and my favorite book to read together. I also loved stuffed animals when I was a kid, so I always wanted my own corduroy bear to hug when we read it together. 
—Maria Trusty, Student  
---
Elmer the Patchwork Elephant by David McKee 
In the book, a multi-colored, humorous elephant decides to paint himself grey to fit in with other elephants. He ultimately fails to hide his colorful true self but learns that his friends love his uniqueness. The book embraces individuality and diversity. I carried the book everywhere in first grade, and it became the first I read by myself! 
—Sarah Bach, Student  
---
My Father's Dragon by Ruth Stiles Gannett  
I honestly don't know! It was a book my great aunt must have purchased for me after I found it on the shelves at the old Lazarus store in downtown Columbus. I must have liked something about it which drew me in enough to have her buy it, and now all of my other children's books fare marginally next to it. None will ever surpass what this book means to me. 
—Bobbie Kirby, Student  
---
The Chronicles of Narnia by C.S. Lewis 
It was a special book series for my dad, and he was excited to share it with me and my sisters, and it took us to another world that was full of wonder and talking animals. 
—Abigail Christiansen, Student  
---
Love You Forever by Robert Munsch   
When I was little, my mom would read this book to me and my sister every night before bed. 
—Kayla Wilson, Student  
News Filters:
---