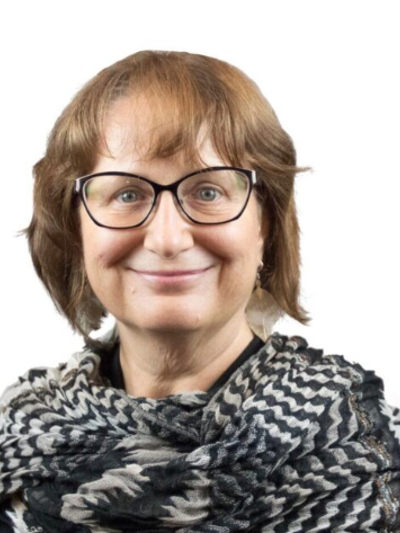 Elizabeth Weiser
Professor
She/her/hers
244 Warner Center
1179 University Dr
Newark campus
Areas of Expertise
Rhetoric and writing studies
Museum studies
Cultural theory
Education
PhD, Texas Christian University, 2004
MFA, Texas State University, 1999
MA, American University, 1989
BA, University of St. Thomas, 1985
A Burkean theorist, Elizabeth Weiser studies the dynamic between identification and division as these pertain to civic life. Burke, War, Words (2008) traces the development of the dialectic in dramatism as a response to war. Museum Rhetoric: Building Civic Identities in National Spaces (2017) looks at the formation of national identity in some 60 museums in 22 countries and posits a cultural nationalism that is both critical and celebratory. She has co-edited collections in feminist historiography and audience studies and has published articles/chapters in journals and monographs in the fields of rhetoric, museum studies, linguistics and education. Elizabeth has earned a variety of awards and acknowledgements for her work and is currently serving as national treasurer of the Kenneth Burke Society. She co-coordinates the WRL concentration and the minor in professional writing on the Newark campus and directs the minor's internship program, which focuses on service to local nonprofit organizations. Her current teaching includes courses in professional writing, rhetorical theory, stylistics and linguistics. Elizabeth also serves as Newark's coordinator/liaison for teaching and learning.
Selected Publications
Museum Rhetoric: Building Civic Identity in National Spaces. Old Mian: Penn State UP, 2017.
Burke, War, Words: Rhetoricizing Dramatism. Columbia: U of South Carolina P, 2008.
George, Ann, Elizabeth Weiser, and Janet Zepernick, eds. Women and Rhetoric between the Wars. Carbondale: Southern Illinois UP, 2013.
Weiser, Elizabeth, Brian Fehler, and Angela Gonzalez, eds. Engaging Audience: Writing in an Age of New Literacies. Urbana: NCTE Press, 2009.
"With Our Hearts in La Boca: Violence and Identification in La Bombonera." Iconic Sports Venues: Persuasion in Public Spaces. Ed. Mark Huglen and Danielle Johannesen, Peter Lang. 2017. 87-106.
Curriculum Vitae
People Filters: