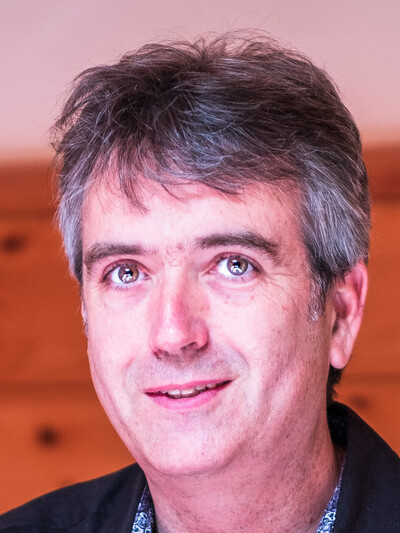 Robert Hughes
Associate Professor
2058 Founders Hall
1179 University Dr
Newark campus
Areas of Expertise
American literature to 1900
Critical theory
Comparative literature
Education
PhD, Comparative Literature, Emory University
Robert Hughes holds a PhD in Comparative Literature (Emory University, 2003) and teaches a range of courses in literary theory, American literature to 1865 and nineteenth-century continental literature.
His research concerns the intersection of ethics and aesthetics in art, literature and continental philosophy. His articles have appeared in Arizona Quarterly, Postmodern Culture, Diacritics and elsewhere. His monograph, Ethics, Aesthetics, and the Beyond of Language (SUNY Press, 2010) considers how and why American romantic writers and contemporary continental post-romantic writers so often turn to art when they wish to write about ethics. His co-edited book After Lacan: Clinical Practice and the Subject of the Unconscious (SUNY Press, 2002) is a well-received collection of essays theorizing the Lacanian clinic.
He has two current book projects, one entitled Badiou and the Event of Art and the other Rip Unsettled: Reflecting on the Uncanny with Heidegger, Lacan, Nancy, and Van Winkle. Figures of continuing fascination for Hughes include, on the American side, Charles Brockden Brown, Washington Irving, Ralph Waldo Emerson, Herman Melville and Nathaniel Hawthorne. On the continental side, he has, in the last five years, translated, presented and/or published on the work of Martin Heidegger, Jacques Lacan, Jean-François Lyotard, Jean-Luc Nancy, Alain Badiou, Hélène Cixous, Jacques Rancière and Bernard Stiegler.
Hughes is coordinator of the Lacan Study Group, affiliated with the Humanities Institute at The Ohio State University and reading Lacan's Seminar X: Anxiety for 2014-2015.
Curriculum Vitae
People Filters: