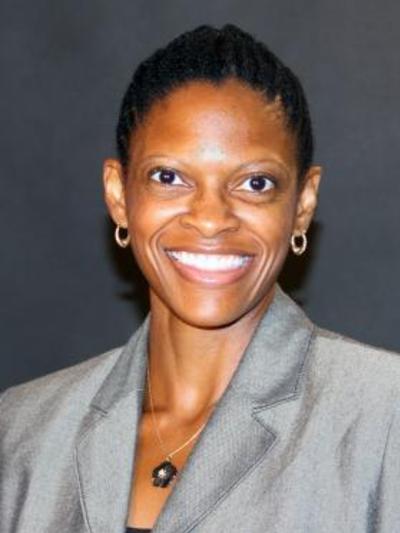 Andreá N. Williams
Associate Professor
She/her/hers
300 Hale Hall
154 W. 12th Ave, Columbus, OH 43210
Areas of Expertise
African American literature
American literature to 1900
Education
MA and PhD, University of North Carolina, Chapel Hill
BA, Spelman College
Andreá N. Williams specializes in African American literature and nineteenth-century U.S. literature. Her first book, Dividing Lines: Class Anxiety and Postbellum Black Fiction (2013), examines the black middle class and class inequality in African American literature between the Civil War and Harlem Renaissance. Her research interests also address black periodicals and print culture, labor and class studies, life writing and auto/biographical studies, and U.S. women writers. She is currently at work on a cultural study of singleness and unmarried African American women in the first half of the twentieth century. She regularly teaches courses such as "All the Single Ladies," "Labor, Class and U.S. Literature" and "Growing Up Black: African American Coming-of-Age Narratives." She has won awards for teaching and leadership at Ohio State, as well as national research fellowships and grants from Rutgers University, the National Humanities Center and the American Council of Learned Societies.
Selected Publications
"Searching for Singles: Archival Approaches for Singleness Studies and Black Women's Collections." Single Lives: Modern Women in Literature, Culture and Film, edited by Katherine Fama and Jorie Lagerwey, Rutgers UP, 2022, pp. 15-27.
"African American Life Writing, 1865-1900." A History of African American Autobiography. Ed. Joycelyn Moody. Cambridge: Cambridge UP, 2021. 85-100.
"Recovering Black Women Writers in Periodical Archives." American Periodicals 27.1 (2017): 25-28.
Dividing Lines: Class Anxiety and Postbellum Black Fiction. Ann Arbor: University of Michigan Press, 2013.
"Frances Watkins (Harper), Harriet Tubman and the Rhetoric of Single Blessedness." Meridians: Feminism, Race, Transnationalism 12.2 (2014): 99-122.
"Sex, Marriage, and 12 Years a (Single) Slave." American Literary History 26.2 (2014): 347-353.
Curriculum Vitae
People Filters: