August 16, 2022
Summer highlights from the Department of English
Image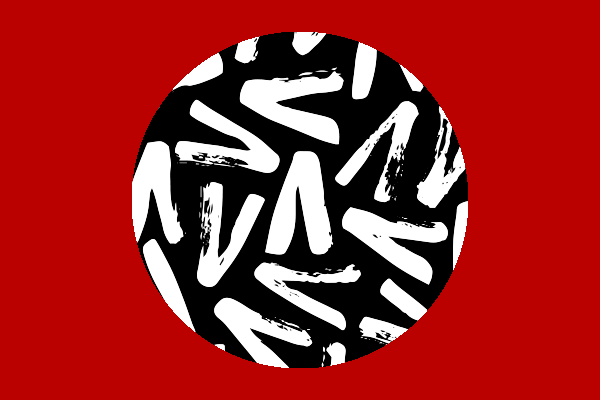 Description
As we return to campus for the autumn semester, we're taking time to celebrate and share the outstanding work our department members completed this summer! Whether they took on projects in Columbus, elsewhere in the U.S. or abroad, we're excited to share what our community was up to outside the university during the summer of 2022.
---
"Taking students to England for study abroad has been one of the most rewarding parts of my job over the last thirty years at Ohio State, and this last May was no exception.  After a two year hiatus because of COVID, Professor Leigh Bonds (Ohio State Libraries) and I led a group of 18 undergraduates to learn about the history, politics and culture of Britain (for course ASC 2798.03). London was buzzing because of the Queen's Platinum Jubilee and although we weren't invited for tea at the Palace we did go inside the Houses of Parliament, Westminster Abbey, the Globe Theater, and plenty of galleries and museums.  We also enjoyed day trips to Stratford-upon-Avon, Oxford, and Bath, where some of the students are pictured in the famous Pump Room (Jane Austen fans take note!).  We had students from all backgrounds and majors.  By their own account, they had an unforgettable experience and learned a lot. All being well, Leigh and I will teach the course again next May."
---
"This summer I was festival director of the Seren Cardiff Poetry Festival in the UK, along with fellow directors Rhian Edwards and Sarah Johnson. It took place in Wales' capital city, Cardiff, and featured some of the best international poets including the English Kim Moore, Cath Drake from Australia and K. Michel from the Netherlands. The theme of the festival was wellness and it featured panels on poetry and climate emergency, poetry and empowerment, poetry and grief, as well as workshops on how to integrate meditation and mindfulness into our writing practice effectively. The festival was a hybrid event streaming in poets who are still shielding or who could not travel. The whole event was also accessible through an online pass - again for audiences that could not travel or attend public spaces. We also streamed in British Sign Language interpreters."
---
"As a 2022 Junior Fellow of the Library of Congress, this summer I curated a forthcoming peer-reviewed exhibit for the American Archive of Public Broadcasting titled 'Stories of the Land: Diverse Agricultural Histories in the U.S.' Through a selection of nearly 200 archived radio and television broadcasts, the online exhibit explores public media's coverage of agricultural news and stories, highlighting a range of experiences and voices that aren't often centered in national conversations about farm work."
More about Mariah's Project and the Junior Fellow program:
Mariah Marsden: 2022 Junior Fellows Program Display Day
The American Archive of Public Broadcasting:
The Junior Fellows Program
---
"I virtually attended conferences in Belgium, the UK, and Ireland; won a grant for tabletop game writing, and had articles accepted (through CFPs for special issues) to three different journals."
---
"Over Memorial Day weekend, I had the honor of attending the Folger Institute's summer workshop at West Virginia University called, "Historicizing Heritage"—a program rooted in Appalachian culture which is a particular interest of mine as I am working on my essay collection about Kentucky women in my family tree. We covered so much fascinating ground that weekend, discussing the role heritage played/plays in the West Virginia Mine Wars, Appalachian food culture (Mike Costello, chef at Lost Creek Farms, gifted us with some heirloom red 'Bloody Butcher' corn seeds! [pictured to the left]), a tragic murder and subsequent cover-up at the Pine Mountain Settlement School, and so much more. The highlight of the weekend was an absolutely stunning reading by West Virginia writer, Ann Pancake, who shared her essay 'Take, Eat' which explores her family's heritage of deer hunting and how being a girl-child impacted her participation in her family's life-sustaining tradition."  
---
"I presented 'Silence, Friendship and Cunning,' at the International James Joyce Symposium. Dublin, Ireland, June."
---
"It's been a busy summer. I presented at RSA in May. In late August I'll be attending the International Council of Museums' triennial conference in Prague. I'm presenting a keynote address there to their International Committee for Museology, for a symposium on Taboos in Museology that I am organizing with French, Russian, and Brazilian colleagues. My edited collection of symposium papers comes out this month from ICOFOM. My edited collection In the Classroom with Kenneth Burke is as of this month in its final stages with Parlor Press and comes out next spring. My edited collection on the Newark Earthworks went to press this June and will come out from OSU Press next summer. I sent off a chapter on various civil rights museums to be published next year in a book from De Gruyter, and I just today sent the proofs back for a review article on the new Greenwood Rising Center in the journal Museum Worlds. Oh, and I'm about 250 pages into a sequel to my novel Lumen. :)"
---
"I presented at San Diego Comic Con on July 21, 2022 on the panel "Forging New Pathways for Comics in Academia." Panel summary: Fanbase Press Editor-in-Chief Barbra Dillon moderated the "Forging New Pathways for Comics in Academia" panel, during which Dr. Theresa Rojas (founding director, The Latinx Comic Arts Festival), Amber Padilla (artist, The Secret Garden on 81st Street), and I (PhD candidate in English, The Ohio State University) discussed the various applications of print and digital comics from an academic perspective and the new pathways that are being forged across mediums in the 21st century. I also presented the paper "Follow Me to the Network: BIPOC Creators and Hyperlinked Visibility in Exhibitor Alleys" at the annual Comics Studies Society conference."
---
"I had a fellowship from the Folger Shakespeare Library, which I used to research and write about women patrons of drama during Shakespeare's time. I wrote this post for the library's blog about some of my findings."
---
"I spent my sabbatical year exposing myself to knowledge and experiences I wouldn't normally have, and I applied for the HERS Institute in that spirit. We gathered in Philadelphia for 9 days in July. Besides hearing from female university presidents, women who had been general counsel for colleges, and other professionals I wouldn't usually encounter, we started each day celebrating each other's successes. Before getting on the plane to attend, I had submitted the manuscript for my Broadview edition of Incidents in the Life of a Slave Girl and appeared on the Karen Hunter Show on SiriusXM. My new network has been celebrating those and other victories with me ever since."
---
"I led an amazing group of students on the GAHDT sponsored Human Rights on the Ground in New York City Field School."
---
"I spent a week doing research on part issue Victorian novels at the British Library in London, then went to the Narrative Conference in Chichester. From there I went to visit Jane Austen's last home, in Chawton (which I had never seen before. That's her garden in the attached photo). After that I went with my church choir to Wells Cathedral, where we performed every day as the choir in residence for a week. A wonderful trip!"
---
"This summer I traveled to Guinea-Bissau, Brazil, and South Africa to assist in efforts to implement the World Health Organization's 2022 Verbal Autopsy Questionnaire. The research team I am a part of at OSU participates in the WHO Reference Group on Verbal Autopsy and we have been busy with the new instrument which took about 2 years to be completed. I assisted in the creation of versions of the 2022 VA Questionnaire in Portuguese, Guinea-Bissau Creole, and Zulu. Along the way I was able to dip my feet in both the Indian and Atlantic Oceans, experience the humidity of West Africa and the dry seasons in Brazil and South Africa."
---
A"Kọ́lẹ́ẹ̀jì Onígbá Méjì, my Yorùbá language translation of Fẹ́mi Ọ̀ṣọ́fisan's Kolera Kolej (1975), a novel of a university campus state epidemic, was released. In Lagos and Ibadan, I gave readings, answered questions, and spoke about the future of literary writing in Afriphonic languages. A television interview was cut short by network difficulties. A newspaper interview I gave was published." 
---
"I finished a book project I've been working on for a long time, an anthology entitled The Psalms in English, 1530-1633, which will be part of the New Tudor & Stuart Translations series published by the UK's Modern Humanities Research Association. It should be out sometime this year. I was also invited to participate in a special session at the conference of the Society for Biblical Literature in Salzburg, Austria. The society leadership wants to bring together literary scholars who work on aspects of the Bible and its history and Bible scholars to share perspectives and see how their work might benefit each other. My paper was very well received and the exchange of ideas was exciting, but as it turned out, I wasn't able to attend in person after all. Most of us Zoomed, so we had scholars speaking to each other from Israel, California, and the U.K., as well as Austria. I definitely had the worst time zone, since the session was at 2:30 a.m. Columbus time."
---
"I taught a novel workshop at the Vermont College of Fine Arts Postgraduate Writers' Conference in Montpelier, Vermont."
---
"I attended the International Conference on Narrative at the University of Chichester. I organized a panel on 'Neurodivergent Narratologies and gave a presentation on 'Aesthetic Kinship: When autistic readers find familiarity in fiction.'"
---
"I attended the Mendocino Coast Writers Conference as an Albertina Tholakele Dube Scholarshp for Young Writers recipient!"
---
"I attended the Tin House Summer Workshop to revise an excerpt of my memoir with the help of a warm-hearted cohort and T Kira Madden."
---
"I directed Q1 Hamlet for the 40th season of Actors' Theatre of Columbus in Schiller Park, which was seen by over 2,000 people."
News Filters:
---