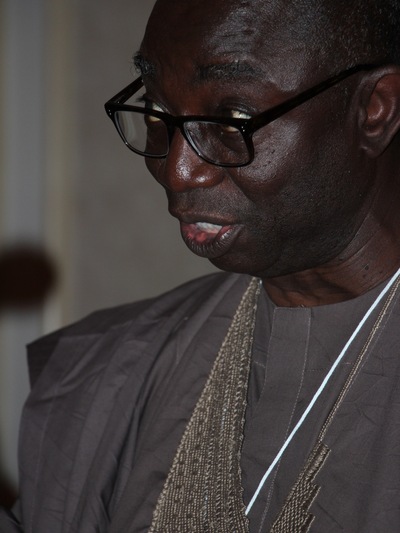 Adélékè Adéẹ̀kọ́
Humanities Distinguished Professor
He/him/his
510 Denney Hall
164 Annie & John Glenn Avenue, Columbus, OH 43210
Areas of Expertise
Anglophone African literature
African American literature
Postcolonial literature
Twentieth-century literary theory
Yorùbá literature and orature
Animist speech acts
Comparative literature
Visuality and orality
World literature
Yorùbá studies
Education
PhD, University of Florida, 1991
MA, Obafemi Awolowo University, 1985
BA, Obafemi Awolowo University, 1982
Adélékè Adéẹ̀kọ́'s primary teaching and research interests, about all of which he has published widely and taught consistently at all levels, are Anglophone African literatures, African American literature and Anglophone postcolonial literatures. He maintains fervent teaching and research interests in deconstruction, twentieth-century literary theory and Yorùbá literature and orature. His main research preoccupation at the present time is to read up adequately on animism and language for the purpose of writing a book on the origin of speech acts in poetry. Adéẹ̀kọ́ hopes to be able to correlate features of earnest, written poems about social insurgency with verbal elements of incantations, spell casting, divination, panegyrics and other ordinarily "magical" uses of words.
Selected Publications
Proverbs, Textuality, and Nativism in African Literature. Gainesville: University Press of Florida, 1998.
The Slave's Rebellion: Literature, History, Orature. Bloomington: Indiana University Press, 2005.
Arts of Being Yorùbá: Divination, Allegory, Tragedy, Proverb, Panegyric. Bloomington: Indiana University Press, 2017.
"Incantation, Ideophone, Reduplication, and Poetry." Savannah Review 3 (May 2014): 73-98.
"Power Shift: America in the New Nigerian Imagination." Global South 2.2  (Fall 2008): 10-30.
Curriculum Vitae
People Filters: