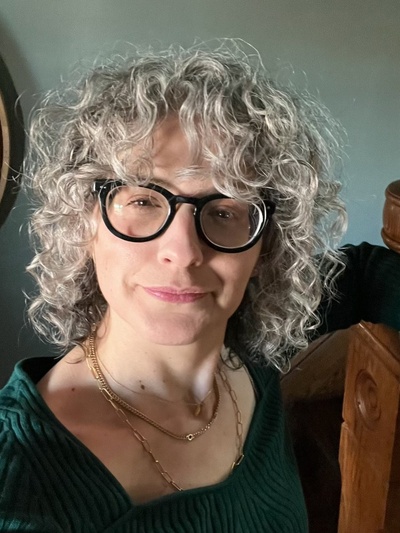 Sarah Neville
Assistant Professor and Creative Director of Lord Denney's Players
She/her/hers
465 Denney Hall
164 Annie & John Glenn Avenue, Columbus, OH 43210
Areas of Expertise
Renaissance literature and culture
Textual editing
Book history/bibliography
Shakespeare and performance
History of science
Sarah Neville's research agenda is split between three complementary elements: textual editing, historical bibliography/book history and Shakespearean performance.
She has published articles on Shakespeare, editorial theory, digital humanities, early modern scientific publishing, and book history. She is an assistant editor of the New Oxford Shakespeare, for which she edited five plays in both modern and old-spelling versions: The Two Gentlemen of Verona, The First Part of Henry the Sixth, The Comedy of Errors, The Merry Wives of Windsor and Julius Caesar. She is also an associate coordinating editor of the Digital Renaissance Editions, an open access project publishing electronic scholarly editions of non-Shakespearean early English drama.
Neville's work in Shakespeare and performance is bolstered by her textual and editorial scholarship. She is the founder of the Lord Denney's Players, an academic theatre company housed within the Department of English that is designed to explore intersections of texts, criticism and performance. Her current work on Renaissance stagecraft and "creative intimidation" explores the rapid pace with which playwrights like Shakespeare, Jonson, Beaumont, Fletcher and Middleton responded to each other's dramaturgical innovations both onstage and in print.
As a book historian, Neville's research concerns the social, cultural and economic contingencies implicit in the production, dissemination and reception of printed materials. She is particularly interested in the ways that quantitative analysis and 'bio-bibliography' can illuminate the elided histories of early modern women. She is currently at work on a book project on early English herbals uses botanical books as a test case to investigate D.F. McKenzie's notion of book history as the "sociology of text," coupling that analysis with a broadening of Foucault's ideas of the author-function to include such textual progenitors as stationers, printers and booksellers.
Selected Publications
"The Dead Body Problem: The Dramaturgy of Coffins on the Renaissance Stage." Stage Matters: Props, Bodies, and Space in Shakespearean Performance, ed. Annalisa Castaldo and Rhonda Knight (Fairleigh Dickinson University Press): 127–141.
"Referencing Pliny's Naturalis Historia in Early Modern England." Notes & Queries 64:2 (2017): 321-325. doi: 10.1093/notesj/gjx025
"Why Shakespeare's Julius Caesar Makes Conservatives Mad" The Walrus. Online. June 19, 2017.
Assistant Editor. The New Oxford Shakespeare: The Complete Works. General Editors Gary Taylor, John Jowett, Terri Bourus, and Gabriel Egan. Oxford: Oxford UP, 2016.
"Did Shakespeare Write His Plays?" The Walrus. Online. November 2, 2016.
"Nihil biblicum a me alienum puto: W.W. Greg, Bibliography, and the Sociology of Texts." Variants: The Journal of the European Society for Textual Scholarship 11 (2014): 91-112.
People Filters: