January 6, 2015
Anonymous Donors Give $50,000 to Department
Image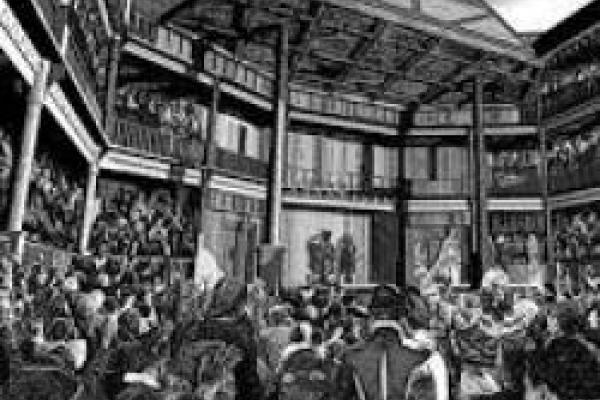 Description
This summer the English Department received a $50,000 gift from two generous donors (a couple) who are dedicated to improving the college experience for English undergraduates and those students who take our classes. The donors targeted two projects, providing each with $25,000:

1) The advancement of Writers Exchange (WEx), a peer-review writing platform developed recently by colleagues in Rhetoric, Composition, and Literacy. This platform grew out of collaborative work on a second-level writing MOOC that was launched last year. With the donors' contribution, the colleagues involved will now be able to convert WEx into a system that will help to collect, assess, and analyze hundreds of samples of student writing from across the undergraduate curriculum. Project team members include Kay Halasek, Mike Bierschenk, Jonathan Buehl, Kaitlin Clinnin, Susan Delagrange, Scott DeWitt, Trish Houston, Ben McCorkle, Jennifer Michaels, Cindy Selfe, and Eddie Singleton.

2) The production and performance of a Shakespeare play by English undergraduate students. The target date for this performance is Spring 2015. The project team that will pull off this exciting ad/venture consists of our excellent group of Renaissance faculty: Alan Farmer, Richard Dutton, Jennifer Higginbotham, Hannibal Hamlin, Chris Highley, Luke Wilson, and Sarah Neville.

The donors also provided $25,000 to execute a proposal from the Center for Folklore Studies that will help with digitizing their archives, and since we have a core group of Folklore faculty and students in our department, this project will also have relevance to the work we do in English and will benefit scholars and teachers of folklore for years to come.

These generous donors wish to remain anonymous. "We're quite comfortable," they say, "providing the opportunities for others and watching those opportunities grow in fantastic and creative ways." The department thanks them for their belief and investment in us and our undergraduates.

Check back during the year for updates on these exciting projects.
---