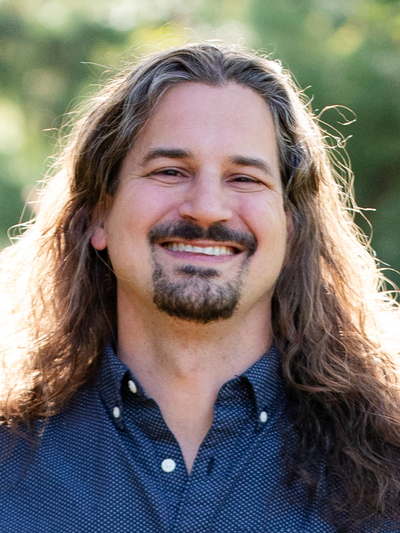 Mike Bierschenk
Educational Technologist
He/him/his
164 Annie and John Glenn Avenue, Columbus, OH 43210
Areas of Expertise
Blogs and blogging
Creative writing (poetry)
Digital pedagogy
Educational technology
Online course development
Education
MFA, Creative Writing (Poetry), The Ohio State University, 2009
MA, French Studies, Louisiana State University, 2006
BA, French, The Ohio State University, 2004
BA, Linguistics, The Ohio State University, 2004
As the department's educational technologist, Mike Bierschenk is the first point of contact for department members needing support, advice or counsel on how to best use technology in their teaching and scholarship. His current focus is aiding the transition to CarmenCanvas, the university's newly-updated learning management system. He also works closely with instructors to develop distance-learning and online-enhanced coursework, with a particular focus on maintaining strong, supportive classroom environments, even in the absence of a physical classroom.
Bierschenk's position is an embedment from ASC Tech, where he is a member of the Academic Technologies Team. He often serves as an ad-hoc liaison between the department and college- and university-level technology support services, allowing department members to focus on their teaching and scholarship.
In his current role and in his previous roles as instructor of food writing, coordinator of the First- and Second-Year Writing Programs and program coordinator in Ohio State's Undergraduate Research Office, Bierschenk has presented on digital course development, intellectual property in the digital writing classroom, reading as a communal learning keystone and blogging as a means to artistic growth and expression.
Mike is available for group trainings and one-on-one consultations for any aspect of educational technology—simply email him with your ideas, and he will work with you to achieve your goals, whether it's loading files into Carmen, developing a fully online course, or anything in between.
Selected Citations
People Filters: