April 24, 2023
Graduate students excel at Hayes Research Forum
Image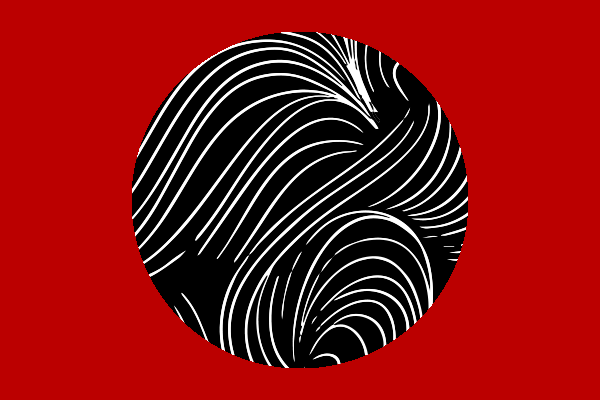 Description
The Department of English would like to congratulate Morgan Podraza on winning first place, Chris Turpin on winning third place and Sabrina Durso for earning an honorable mention in the Humanities Division of the 37th Edward F. Hayes Advanced Research Forum!  
The Hayes Forum gives graduate students at The Ohio State University an opportunity to present their research in any area and discipline, receive cash prizes for their excellent works and connect with fellow students and researchers.  
---
Morgan Podraza presented her research from her dissertation "Playing with Comics." She explains, "[It] considers how comic strips and comic books encourage us to play with images and narratives and how the resulting experiences shape the stories we tell about ourselves, other people and the world around us." Podraza's inspiration comes from the archival documentation she found about readers' experiences playing with comics. As a result, her research "highlights the perspectives and creative output of individual readers in order to identify connections between the practical ways that readers play with comics and the theoretical applications and outcomes of that play." 
At the Hayes Forum, Podraza incorporated play into her presentation and interacted with judges and audience members by giving them packets of materials related to Dale Messick's newspaper strip Brenda Starr, Reporter. During her presentation, there were three interactive components which coincided with the "three types of play [she] analyzes in the dissertation: comics that incorporate paper dolls of their characters, reader-submitted contributions printed in comics and scrapbooks created by comics readers and containing comics-related materials." 
She elaborates, "I instructed the judges and audience members to dress the Brenda paper doll using the options provided in the zip-loc bag and consider what kind of scenario Brenda might be in while wearing those clothes; to place their paper-doll Brenda under the provided tracing paper and design their own contribution to her wardrobe using the provided pens; and to keep a record of their thoughts and experience playing with Brenda Starr by writing at the top of the provided scrapbook page, where they could also store their paper-doll set in the envelope alongside their original design."  
Podraza will continue to work on her dissertation and look for materials to incorporate into her project, specifically, the archival materials at the Billy Ireland Cartoon Library and Museum (BICLM). She says, "The practices and creative labor of comics readers continues to excite and inspire me, and I am eager to highlight their materials, thoughts and experiences." 
---
Chris Turpin's project aims to improve cybersecurity by drawing from the pedagogy of rhetoric, composition and literacy (RCL). Turpin explains that the majority of cybercrimes use social engineering, the manipulation of people into divulging confidential information for fraudulent purposes. "I like to say hackers don't really attack computers with code, they attack people with rhetoric. The problem is the training and education programs institutions use to harden the human attack surface against social engineering aren't very pedagogically sound and don't really work." 
Turpin believes those programs can benefit from the field of RCL, and he says, "This works because RCL traditionally teaches what these training programs fail to teach. Putting it bluntly, RCL effectively teaches how to sniff out and resist against...lies and other kinds of trickery, and that's exactly what we need to teach users if we want to improve cybersecurity outcomes."  
When asked about his future plans, Turpin says, "My next steps for this research are actually finishing the IRB approved classroom study that this research comes from and to turn it into a chapter of my dissertation." He also wants to see if this approach to "teaching rhetorically focused cybersecurity works" can be used in other contexts, such as corporate training programs. 
---
Sabrina Durso's presentation was about Portuguese author José Saramago's novel Blindness. She started this research in her MA at Oakland University in spring 2020 and carried it over when she came to Ohio State. In one disability studies class with Professor Amy Shuman, she brought the Blindness paper to Professor Shuman. She says, "In doing so, I completely changed the paper around, even switching theoretical frameworks." 
Durso applies the political/relational model of Alison Kafer, associate professor of feminist studies at The University of Texas at Austin, to show "how the novel confronts the oppressive power structures that lead to the dehumanization of those with disabilities, while simultaneously highlighting the social complexities of living with a vision impairment." She further argues that "the text demonstrates how sight-dependent society is, emphasizes the consequential marginalization of the blind community and proves relationality can bring equity for those with disabilities."  
During the application process, Durso received help and support from the previous department winners, D'Arcee Charington and Sean Yeager. Her favorite part of the Hayes Forum is how well-represented the English department was. She says, "It was fantastic to support and be supported by such amazing minds. I loved seeing the interactive presentations of the winners, Morgan Podraza and Chris Turpin. Their presentations taught me so much about not only their respective topics, but also about keeping an audience engaged. I highly recommend anyone submitting a paper or even just attending the Hayes Forum." 
Durso appreciates everything she learned from Hayes Forum: "Conferences like the Hayes Forum allow me to ask for further feedback from other scholarly minds to improve my research, which is why I go to them as often as possible."  
This summer, she'll present her research at Liverpool Hope University at the Centre for Culture and Disability Studies Conference. Her plan is to publish this work, ideally in Disability Studies Quarterly.  
---
Congratulations to Morgan Podraza, Chris Turpin and Sabrina Durso for their marvelous achievements!  
News Filters:
---