September 25, 2018
Comics and Columbus: In the Heart of the Heart of the Heartland
Image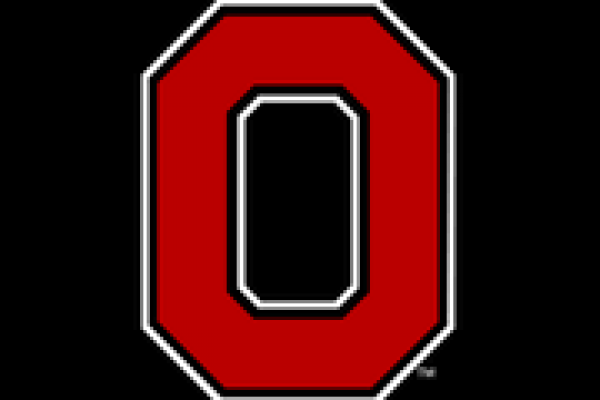 Description
By Avery Samuels and Madalynn Conkle
Ohio—from its icy lakeshores in the north to its rolling viridian hills in the south—is an undeniably liminal space. The state spent much of its youth as the edge of the western frontier and then evolved into a political swing-state. Sometimes, it seems much more insular than that: nobody comes here, nobody leaves. 
Ohio is defined by a wide variety of characteristics: the agriculturally-based economy; how it mothered air travel; its heart-like shape; the role it played in the Underground Railroad; the lonely, foreboding and viral "Hell is Real" billboard that stands among the many miles of thick corn fields pressing against I-71. Something less known about Ohio is the fact that it's home to a disproportionate number of cartoonists and comics writers. The sum hovers around 250 as of 2018, and it increases every year. 
---
Comics and Ohio
Why become a cartoonist in Ohio? When asked, many cite escapism or bad weather—the wooly grey sky, forever pressing down, inspired them to seek solace in art and writing. However, Department of English Professor Jared Gardner thinks that if bad weather forges great cartoonists, Montana might be the cradle instead. He suggests other factors might contribute more to this trend. "It goes back to the nineteenth century," Gardner says. "Some of the founding figures involved in the early history of comics came out of Ohio. There was a real interest in the opportunities that media—and comics were the mass media in the nineteenth and early twentieth centuries—offered for getting plugged into the larger world, into this growing, exciting popular culture. It felt like it was within reach."
Before the moving image made its way into the mainstream, popular culture was largely shaped by printed works. As society stood on the precipice of the Golden Age of comics, newspaper readership had achieved remarkable saturation in the American mainstream. Nearly every American was reading the morning paper with their coffee. Most well-known cartoonists were making names for themselves on the funny pages and in syndicated comic strips. Furthermore, in the early 1900s, newspapers were present even in small towns. This presented comics artists and writers with an opportunity to break into the industry without necessarily leaving home to do so. Additionally, the majority of comics business used to be conducted over the mail. Because Ohio exists in reasonable proximity to the East Coast and New York City, a cartoonist living in Ohio could conduct business and pay attention to trends happening in a more expensive city without actually living there. 
The list of 250+ cartoonists who were born in Ohio, published by the Billy Ireland Cartoon Library & Museum, does not include those who work in comics-related fields. For instance, the Russo brothers, known for directing Avengers: Infinity War, grew up in Cleveland. Cleveland is also where Superman was conceived by writer Jerry Siegel and artist Joe Shuster while they were attending Glendale High School. "Columbus has a vibrant comics community, and Ohio as a whole boasts an impressive roster of influential cartoonists," says Caitlin McGurk, the Billy Ireland's associate curator for outreach. "We believe there are more cartoonists from Ohio than any state in the country, especially cartoonists that had a major impact on the field, such as Richard F. Outcault (The Yellow Kid, Buster Brown), Jerry Siegel and Joe Shuster (Superman) and others. The Ohio State Lantern has produced many successful cartoonists, including Derf Backderf (My Friend Dahmer) and Nick Anderson (Pulitzer prize winning political cartoonist). Jeff Smith, creator of the internationally renowned young-adult comic Bone, graduated from Ohio State and resides here in German Village."
---
"We believe there are more cartoonists from Ohio than any state in the country, especially cartoonists that had a major impact on the field..."
—Caitlin McGurk
Associate Curator of Outreach for the Billy Ireland
---
This September will be a big one for Smith. Ten years ago, he and his wife, along with friend Lucy Shelton Caswell and her husband, met in a pizza joint to discuss the various comics festivals held around Europe, which tended to take over the city. They wondered, why couldn't Columbus, a city at the heart of a state that has birthed so many titans of the American comics industry, do the same thing? 
---
Comics and Columbus 
Lucy Caswell founded the Billy Ireland. For years, she hosted a triennial comics arts festival frequented by many famous comic artists such as Art Spiegelman (Maus) and Alison Bechdel (Fun Home and Dykes to Watch Out For). At the time, the museum was undergoing a transition of curators: Caswell was passing the reins to Jenny Robb, and she was unsure whether or not her festival would continue after she was gone. Jeff Smith and his wife came up with another idea. In 2015, Smith explained to the Washington Post that many other institutions around the city had begun to recognize the importance of comics. In addition to the Billy Ireland, the James Thurber House, Columbus College of Art and Design and the Columbus Museum of Art were all hosting comics-related events and exhibitions.
---
"[Our] idea was simple in conception," he told the Washington Post. "Get them all to plan their big, cartoon-related events on the same week, and make Columbus a cartoon destination once a year! How hard can that be?"
—Jeff Smith
author of Bone
---
Shelton knew that this festival could turn into more—one to rival any comics festival. Today, Cartoon Crossroads Columbus (CXC) is an annual four-day festival stretching throughout Columbus. With each passing year, thousands more people attend the festival events. Too, the festival invites a panel of respected and diverse comics artists and writers. This year's guests include Brian Michael Bendis (Marvel comics), Lynn Johnston (For Better Or for Worse) and many more. 
When asked why comics fans are especially drawn to Columbus, Smith told the Post that CXC creates a concoction of comics from all points of the spectrum: "The CXC festival celebrates the cartooning arts, from animation comic strips and editorial cartoons to comic books and graphic novels. At CXC, we view creators as artists and authors with a unique vision, rather than as contributors to a larger pop culture. If you want to see exhibits and original comics-art pages from the last 100 years or want to meet and hear the greatest cartoonists in the world, including master cartoonists, alongside current New York Times bestsellers and the most talented newcomers, then Columbus, Ohio is the place to be for a week every fall."
In conjunction with CXC is SÕL-CON: The Brown & Black Comics Expo, the first major comic-book convention that draws predominately Black and Latinx comics creators together. This annual exhibition is a production of the Office of Diversity and Inclusion's Latinx Space for Enrichment & Research (LASER), founded by Frederick Luis Aldama, Arts and Humanities Distinguished Professor in the Departments of English and Spanish and Portuguese. SÕL-CON originated from the minds of Aldama, Ricardo Padilla and John Jennings. With a mission to highlight artists of color in the comics world while bridging communities, they brought to life the first SÕL-CON in 2015.
---
"Having SÕL-CON puts a spotlight on us. It tells the world that we are an accommodating space and that we care about these narratives. It empowers readers, creators and scholars."
—Frederick Luis Aldama
Arts and Humanities Distinguished Professor and co-founder of SÕL-CON
---
In a 2015 interview withThe Washington Post, Aldama elaborated on how SÕL-CON illuminates the works of creators who are generally overlooked: "One of the great things about putting on an event like this is that it puts a spotlight on the importance of this talent, in a way that even people who are bottom-line about dollars will understand that there is a market," Aldama said. "A market that has largely been marginalized and that, if they don't wake up to it, tomorrow they are not going to be having that bottom line." Aldama pinpoints how the resources of Ohio State and Columbus propel the success of Columbus' comics culture. "We're unlike any other campus. We have the Billy Ireland, SÕL-CON, faculty that specialize in comics. We have people studying comics and local creators that we have access to, and there's this great emphasis on diversity."
For his book Latinx Superheroes in Mainstream Comics, Professor Aldama won a 2018 Eisner Award for Best Academic/Scholarly work in the field of comics—the equivalent of an Oscar in the comics world. Gardner was also nominated for The Comics of Charles Schulz: The Good Grief of Modern Life. This marks Gardner's fourth Eisner nomination.
---
Comics and Ohio State English
Faculty Working in Comics Studies
Professors Aldama and Gardner aren't the only members of the English faculty involved in comics research and teaching, however. Senior Lecturer Cathy Ryan and Associate Professor Michelle Anne Abate are among several English faculty members currently publishing comics scholarship. 
Michelle Ann Abate is the author of the forthcoming book, Funny Girls: Guffaws, Guts, and Gender in Classic American Comics (University Press of Mississippi, 2019). Abate has published essays on Fun Home, Garfield, Little Lulu, In the Shadow of No Towers, Terry and the Pirates, and Raina Telgemeier's Drama—among others. She is the co-editor (with Gwen Athene Tarbox) of Graphic Novels for Young Readers: A Collection of Critical Essays (University Press of Mississippi, 2017).
Frederick Luis Aldama (aka Professor LatinX) is author, co-author and editor of 34 books, including the Eisner-Award-winning, Latinx Superheroes in Mainstream Comics. He is editor and co-editor of eight academic press book series, including World Comics, Graphic Nonfiction and Latinographix, a trade-press series that publishes Latinx graphic fiction and nonfiction. He is creator of the first documentary on the history of Latinx comics as well as curator and editor of The Planetary Republic of Comics. Aldama is author of the forthcoming sci-fi graphic novel, 2041 and the children's book, With Papá. He is founder and director of the award-winning LASER/Latinx Space for Enrichment & Research and has been inducted into the National Cartoonists Society.
Jared Gardner is founding editor of Inks: the Journal of the Comics Studies Society and co-editor of Studies in Comics and Cartoons at Ohio State University Press. He is currently working on two comics-related book projects: one tentatively titled Patient Time on comics, illness and time and another (as yet untitled) on the prehistory of comics and its relationship to the rise of racial science. He regularly teaches comics in the department, including classes on comics and medicine and classes on the history of American comics. Gardner has helped curate several exhibitions at the Billy Ireland Cartoon Library & Museum and is currently working on an exhibit on comics and medicine that will be opening in the spring of 2019.
Cathy Ryan is a member of The STEAM Factory, a diverse and inclusive grass-roots network in the Ohio State community that facilitates creative and interdisciplinary collaboration, innovation and dissemination. She is also a founding member of Ohio State's Digital Arts and Humanities Working Group. In AU'18, she will teach a First-Year Seminar on graphic novels and storytelling.
Graduate Students Working in Comics Studies
The Department of English has no shortage of amazing graduate students focusing on comics studies. Read about their personal and academic interests, how they decided to pursue comics studies at Ohio State, what their favorite comic is right now and how they first fiell in love with comics by reading our companion story Graduate Students Working in Comics Studies.
Alumni Working in Comics and Comics Studies
And, every year, more English alumni join the ranks of the many Ohio comics titans. Alumna Yona Harvey wrote for Marvel's World of Wakanda comic series; she is one of the first two African-American women to write for Marvel. Alum R.L. Stine—author of the Goosebumps series—released his debut comic, Man-Thing, in 2017 and has partnered with the studio BOOM! to release a forthcoming series of horror graphic novels in 2019.            
Comics Studies Opportunities in the Department of English
For undergraduate students, the Department of English offers courses on comics and graphic novels each semester. Perhaps most widely-known is Professor Aldama's English 3378: Special Topics in Film and Literature course, which deals with comics and their filmic adaptations. In recent years, the class has read and watched comics and their respective adaptations such as Mad Max: Fury Road and Persepolis. Aldama says, "I like to teach comics that have filmic counterparts and are socially relevant—those that look at disability from a different perspective, or issues of race. I like to teach what students can connect with and be excited about." Aldama elaborates, "The hard thing about doing research in comics is getting people to think about narrative in a different way. Especially for people who have studied literature, they have to stop thinking about the analysis of words, because comics have a different type of grammar. It uses a lot of filmic terms to describe the visual elements. It becomes an amalgam of many types of subjects—it's very interdisciplinary by nature—and involves knowledge of visual art, art history, as well as film and literature." Aldama also infuses his classes with discussions of neuroscience and psychology, both of which are integral to understanding comics as a visual and literary medium. 
Professor Gardner teaches, and has taught in the past, various courses with a focus on comics, such as English 3364: Special Topics in Popular Culture Studies-History of the Comic Book in the U.S. in spring 2018 and an upcoming English 5664: Studies in Graphic Narrative. Gardner is interested in how the words and images in comics sometimes "compete" with each other. 
Today, online platforms give more comics lovers access to webcomics, making it easier to consume and create them than ever before. The recent traction and popularity of comics, judging by the genre's history as one integral to pop culture since the early twentieth century, is not fleeting. This isn't the beginning, but it might be the end of the beginning? Or the beginning of the middle? The middle of the end? It's something—but whatever it is, it's exciting, and it's happening here in Columbus, a city at the heart of the heart of the heartland.  
---
Interested in Learning More?
Visit the Billy Ireland Cartoon Library and Museum, located on College Road in between the Union and the Wexner Center. It's free and open to the public. The galleries are open from 1 to 5 p.m., Tuesday through Sunday, and the reading room is open 9 a.m. to 5 p.m. Monday through Friday, and Sundays during the school year. And, if you're still hungry for more, check out CXC and SOL-CON happening September 27 to 30, both of which are free and open to the public.
---