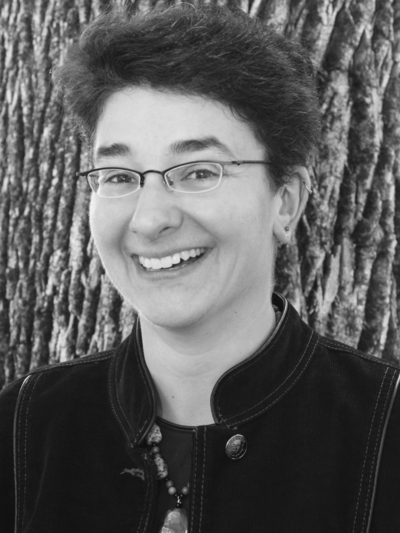 Michelle Ann Abate
Associate Professor
229A Ramsayer Hall
Ramsayer Hall
Columbus campus
Areas of Expertise
Cultural studies and American studies
LGBTQ studies
Women's studies and gender studies
US literature and culture
Childhood studies
Children's and young-adult literature
Education
Certificate in Women's Studies
PhD, City University of New York, 2004
M.Phil, City University of New York, 2001
BA, English, Canisius College, 1997
Pronouns
She/her/hers
Michelle Ann Abate is an associate professor specializing in literature for children and young adults. 
She is the author of three books of literary criticism: Bloody Murder: The Homicide Tradition in Children's Literature (Johns Hopkins University Press, 2013), Raising Your Kids Right: Children's Literature and American Political Conservatism (Rutgers University Press, 2010) and Tomboys: A Literary and Cultural History (Temple University Press, 2008). Michelle is also the co-editor of three books of critical essays: C. S. Lewis: The Chronicles of Narnia Casebook, with Lance Weldy (Palgrave, 2012);Global Perspectives on Tarzan: From King of the Jungle to International Icon, with Annette Wannamaker (Routledge, 2011), Over the Rainbow: Queer Children's and Young Adult Literature, with Kenneth B. Kidd (University of Michigan Press, 2010).
In addition, Michelle has published critical essays on a wide range of topics, including The Muppet Show, Alice's Adventures in Wonderland, Louisa May Alcott, Caddie Woodlawn, Where the Wild Things Are, Mark Twain, "Snow White," the Left Behind novels for kids and the genres of lesbian pulp fiction and young adult novels.
In recent years, Michelle's work has been discussed in The Boston Globe, she has been a featured guest on NPR's The Colin McEnroe Show, and she has written an invited opinion piece for The New York Times about current trends in young adult fiction. Michelle's book Tomboys: A Literary and Cultural History was a finalist for the national Lambda Literary Awards in the category of LGBTQ studies.
Selected publications
People Filters: