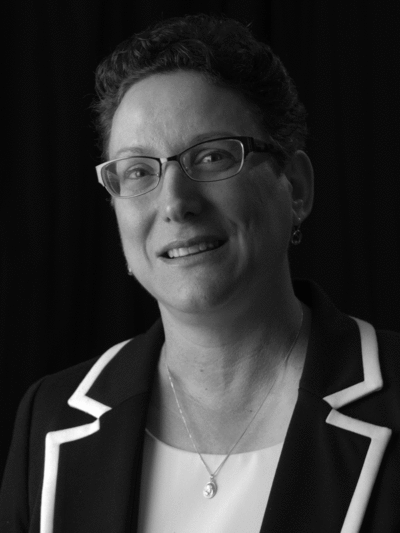 Cathy Ryan
Senior Lecturer
503 Denney Hall
164 Annie & John Glenn Avenue, Columbus, OH 43210
Areas of Expertise
Digital media studies/graphic novel
Twentieth-century British and American literature
Business and professional communication
Rhetoric, composition and literacy
Education
PhD, The Ohio State University
Cathy Ryan enjoys teaching composition with a focus on visual narrative and storytelling, graphic novel and literary adaptation, sound mapping and collaboration in cross-disciplinary settings. She makes discoveries almost daily in writing portfolios produced by exemplary student authors. Ryan and Christiane Buuck's chapter, "Looking Beyond the Scenes: Spatial Storytelling and Masking in Shaun Tan's The Arrival," was published in the first book to offer a  critical examination of children's and YA comics, Graphic Novels for Children and Young Adults: A Collection of Critical Essays (University Press of Mississippi, 2017). 
Ryan has been nominated for both the Provost's Award for Distinguished Teaching by a Lecturer (2017) and the Alumni Award for Distinguished Teaching (2012). In the Department of English, she serves on the Lectures & Events Committee. Her recent activities in the department include speaking to faculty and students on the topic, "Technology-Based Explorations in Language and Literature Using Graphic Narratives," where she introduced visual narrative and storytelling as tools to broaden career paths and interests of English majors and, simultaneously, address the changing enrollments and fluencies of students in English courses. In 2017, she offered a new seminar, "Introduction to Wordless and Graphic Novels." 
Professional affiliations include Editorial Review Board, International Journal of Business Communication (2002 to present), Phi Beta Kappa, Comics Studies Society and Modern Language Association. Ryan was a founding member of Ohio State's Digital Arts and Humanities Working Group. This involvement has led to unique cross-curricular projects in the College of Arts and Sciences. She has co-authored ten plays and published monologues. She has been published in conference proceedings and peer-reviewed journals, including Bridging Learning Communities (Proceedings of the East Central Writing Centers Association), Business Communication Quarterly, International Journal of Business Communication, Encyclopedia of Management, James Joyce Quarterly and  Studies in Twentieth and Twenty-First Century Literature. 
Professional highlights include: 
Special Session coordinator, Association for Business Communication Annual Convention (Washington, DC, 2002)
Invited speaker for an invitation-only organization of communication faculty from top graduate business and professional schools, Management Communication Association-Annual Conference (Carnegie Mellon University, 2001)
Panelist/moderator, M/MLA Midwest Regional (2015, 2007)
Honor Roll of Excellence Award recipient, Association of Professional Communication Consultants (1999)
Who's Who Among Executives and Professionals-Honors Edition (2008/2009)
At Ohio State's Fisher College of Business (2012; 1991 to 2001), Ryan partnered with faculty as communication specialist and taught students in the Accounting Honors and Business Administration Honors Cohort. She was program director of the Conference on Teaching Communication (1994 to 2001) and founded Media Lab (Director, 1998 to 2000). She developed a new curriculum and taught a course on business school survival skills for MAcc and MBA students at the Center for International Business, Education and Research (CIBER).
People Filters: