October 21, 2022
What I Didn't Say: A play about Parkinson's written and performed by Matthew Moore
Image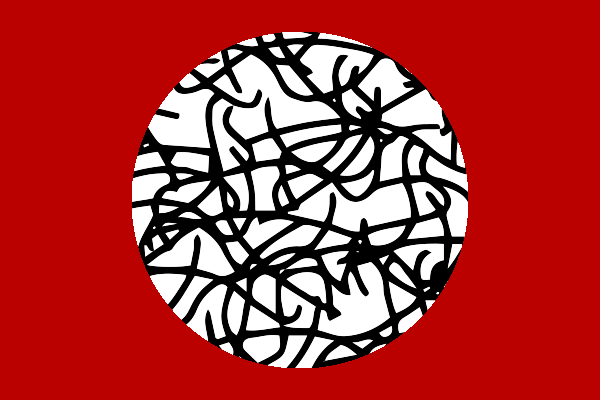 Description
Imagine you are in your prime years, with everything you could have dreamed of in life: a good career, family and friendships. One day you feel your muscles become rigid, your hands trembling involuntarily. After months of frequenting the hospital, your doctor, with an indifferent face, announces your diagnosis: Parkinson's. Life has since changed. You wake up every day with unbearable frustration and stress and no one to share your feelings with.    
"How do you avoid depression? How do you try to get past the anxiety? How do you find a team of people who are going to help you?" asked Matthew Moore – an actor, director, writer and teacher – who was diagnosed with Parkinson's Disease in 2019.  
Following a few unpleasant experiences with some doctors, Moore recognized "a big gap in communication" between patients and doctors.  
"I've had a hard time telling everything to my neurologist. My feelings, my psychological and emotional state, because she's looking at my physical state. Is my tremor worse? Am I walking? How's my gait? Am I falling? That kind of thing," Moore says.  
Parkinson's disease is the second most common neurodegenerative disease, and approximately 600,000 Americans are diagnosed with PD every year, according to Parkinson's Foundation. However, people don't know that 40% of Parkinson's patients also experience some form of depression and anxiety.  
Hoping to keep his brain active and push back against the symptoms of PD, Moore started interviewing patients with PD and their caregivers. Based on his personal interactions with medical staff and many patients' stories, he wrote What I Didn't Say: A Journey Through Parkinson's. The play documents "the occasional highs and the crushing lows" of the life of a PD patient. 
 "I wrote this play to improve the relationship between doctors and patients," says Moore. "There needs to be more empathy and understanding."  
The play is based on many true stories that have happened to real people, centering on their "external and internal struggles." Sometimes what the interviewees said was better than anything Matthew would have written, and those "real-life communications of what it's like to have PD" were put directly into the play without any changes.  
Moore remembers vividly a couple; the husband had Parkinson's, and the wife did not. "They were saying to each other, 'I will never leave you, no matter what happens.' Both of them started crying in the middle of the interview, and I started crying, and we just celebrated the fact that there are powerful emotions at work here and people who believe in true love." 
There is another "hurdle" besides interviews and combining many stories into a coherent play. "A big challenge was how to make this play real and emotionally honest, but still have it be funny and lighthearted at times. I worked hard to include a lot of humor into the play, and I think the humor really helps the play significantly, because it helps us laugh and helps us cry, instead of just crying all the way through over a sad performance that doesn't have variety to it."  
Moore and another cast member of the play, Krista Stauffer, have performed six times around Ohio. They even performed at 7 in the morning for 48 neurologists from Ohio Health. After each performance, people would thank Moore for writing the play and letting them see and hear their situations on stage. 
Following every performance is a 15-minute talkback to address questions about PD patients, doctor-patient relationships and more. Sometimes people ask how Moore wrote the play, and many partners and spouses of people with Parkinson's ask about how to be better caregivers. 
"We received some feedback from the neurologists, and they said that this was an excellent reminder to them that they needed to get to know their patients on a deep level, because what's going on at home, the emotions that you have, the psychology, the depression, the anxiety, all of which is very important to the physical part of it," Moore adds.  
"My sister-in-law went up to my wife and gave her a big hug, and said, 'I love you, and I forget you struggle, too.'" Moore recounts. "That was a beautiful moment for me because this play did what I hoped it would do, which was help people have more understanding and empathy about people with Parkinson's and the people who care for them and their doctors." 
As a final thought, Moore says, "I would encourage people to come see the performance, even if they don't know somebody with Parkinson's.  
"I want them to know it is not sad from beginning to end. There are light-hearted moments. And I want people to know that this applies to a lot of different circumstances. Whether you have cancer, whether you have a degenerative disease of some kind. These emotions are the same." 
To learn more about What I Didn't Say: A Journey Through Parkinson's and request a performance for your medical staff and congregation, visit Lamp and Light Productions. 
A special thanks to Dr. Sarah Neville for communicating with different departments and helping put together a stage performance at The Ohio State University Columbus campus to "bridge the gap between care providers and patients." 
Patients, caregivers, medical professionals, and everyone in between are invited to the performance on Monday, October 24, 2-3:30 p.m. at 112 Meiling Hall. More information can be found here.  
---
By Han Chen
News Filters:
---