November 2, 2023
Cultivating the writers of tomorrow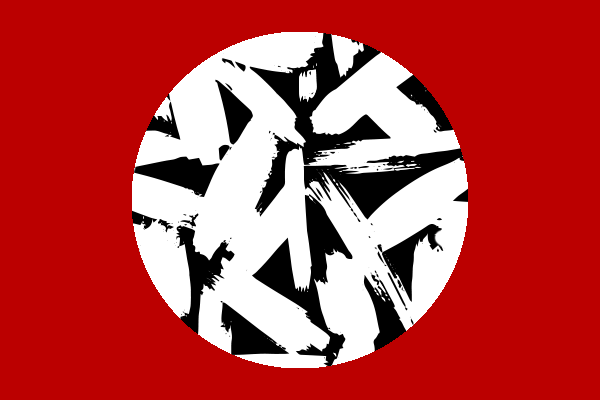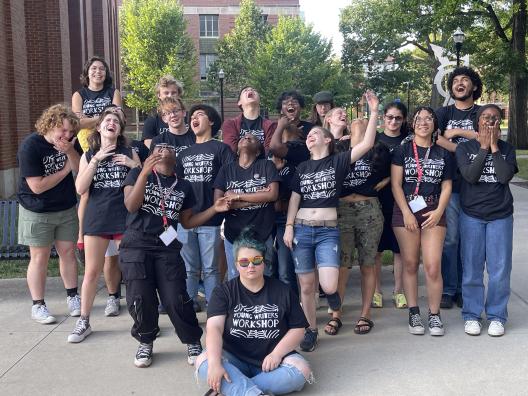 For an entire week in the summer 30 students from high schools in Columbus City Schools, charter schools in the city of Columbus, and students in public schools across Ohio got a taste of what writing and working in a real-life setting is like through The Ohio State University's Young Writers Workshop (YWW). Participants live on campus and attend sessions featuring visiting writers, readings, daily workshops, open mic readings and so much more. Throughout the workshop, students study and practice the writing of poetry, fiction and creative nonfiction. A full scholarship backs participation in this program for all interested students who submitted a writing sample and statement of intent to apply for the program. Students in this program are taught by the department's creative writing faculty, alumni and current students of the department's MFA program.  
All students who attend this workshop are fully backed by scholarships provided by the program's donor. As YWW was first starting Professor Lee Martin helped secure funding for the program with the help of donor Linda Kass and afterward handed over the program to Michelle Herman, YWW's artistic and executive director. She says, "I got involved because it was a program that mattered to me, and I wanted to make it the best possible version of itself that it could be...I designed the curriculum and created a template that we would continue to use: the format has not changed much since 2010, the first year I put it in place." Herman has given her all to this program and shares some fond memories: "Every summer these kids burn themselves into my heart. I would be doing them a disservice if I plucked out any one or two—or twelve, or thirty—memories. I'll be general about what I remember, though: teaching kids how to use chopsticks so they could eat the takeout Chinese food (from Moy's) that we bring in every year; watching/listening to them wildly cheer each other at the gala reading every year; seeing them all dressed up, ditto; seeing shy, uneasy kids bloom by the week's end; observing them hugging and sobbing as they say goodbye to each other after the gala; reading what they've written each year as I put the anthology together." 
Andrew Romriell instructed the creative nonfiction portion of the workshop and said, "I got to jump in and, for just a week, live in a world of writing and learning and creativity." Over the course of the week, instructors taught classes where students studied published works and experimented with their own writing. Gage Freshour, a student at Whetstone High School, says he enjoyed "learning so much of what I'm passionate about in the span of five days through actual hands-on learning and writing with engaging prompts and examples." Students work to understand the craft of writing and learn skills to use in their own writing. Romriell explains, "They learn all the skills of an adult writer... they learn how to sit down at the desk and do the work you have to do." These skills allow the students to enhance their writing, Kyria Emigh, a student at the Arts & College Preparatory Academy, shares, "Before, it was hard for me to produce much of anything, but I learned a lot of useful techniques and skills in just those 5 days."  
These newly learned skills can be applied to students' personal writing and allow them to pursue writing as more than a hobby. "We've also had students go on to become teachers themselves, to go on to be published in places like Teen Vogue, or to be invited to read their poetry during presidential events," says MaryKatherine Ramsey, program director. The workshop not only teaches students how to write but also sharpens their personal and professional skills. 
This summer, students improved their writing skills while also getting to know one another inside and outside of the classroom. Elise Gorzela, another workshop instructor, saw the impact of these connections: "It's amazing to watch students find a space and community with each other at YWW." The ability to share work with one another while getting a glimpse of college life allowed students to form friendships organically. As Romriell saw it, "They built relationships and made memories that might last their entire lives. There's something so important in those kinds of friendships, and here is a place they can find it." Lani Casto, a student at Granville High Schools echoes this and says, "I think, no matter how cheesy it sounds, the best part of the workshop was the connections I made...being in the workshop helped me to realize that I'm not the only person my age that puts so much of themself into writing and storytelling." On the topic of community, Anna Blasinski from Dublin Coffman High School adds, "The people there are all just as interested in writing as you are, which means you'll make a lot of friends and learn a ton, too." These connections were just as important to the instructors as they were for the students. Romriell describes how he felt after the workshop: "I remember driving home after the workshop and just crying, and for some time, I couldn't find the words to explain why. Mostly, I was crying because I felt outrageously happy."  
The program ends with a capstone event where students share their work with one another and their family members. Gorzela remembers this event: "You overhear students telling each other to promise to stay in touch, make plans to hang out, and to send each other their writing."  
Students interested in this program can look forward to next year's workshop applications coming soon. 
News Filters:
---