YWW Alumni featured in Guernica's End Times Flash Fiction Series.
Check out our Instagram!
---

CREATIVE WRITERS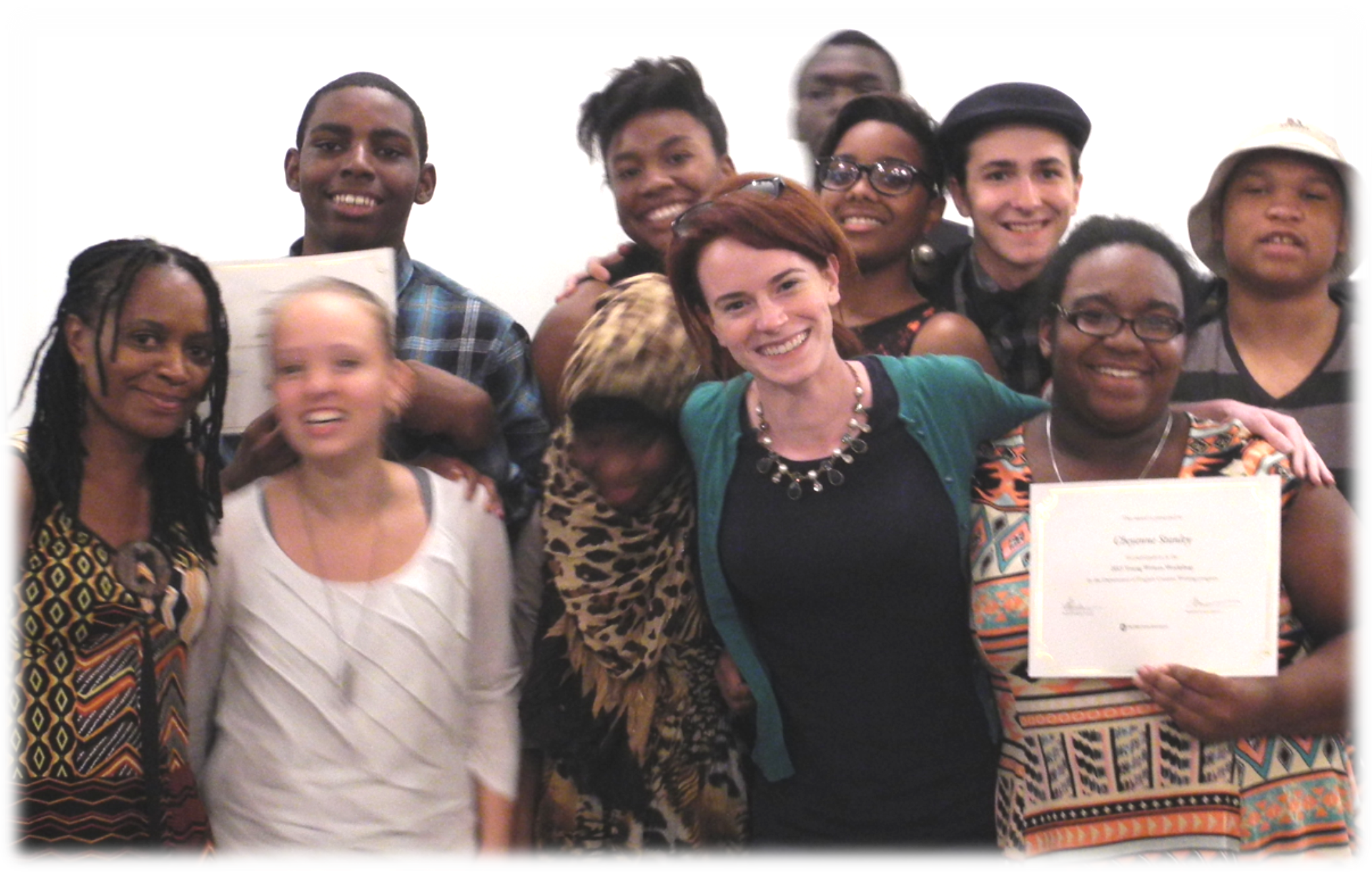 You got something to say? Bring it to the page.

The Ohio State University Creative Writing Program's eleventh annual
Young Writers Workshop will take place on July 13-17, 2020.
fiction poetry nonfiction

Including special presentations on a variety of other topics by visiting writers.
(potential topics include writing graphic novels, songwriting, writing for TV and literary journalism)
---

The Young Writers Workshop (YWW) is a week-long summer program for high school students in Columbus City Schools, charter schools in the city of Columbus, South-Western City Schools and Reynoldsburg City Schools. This year, for the first time ever, we are also inviting students in city high schools across Ohio.
Each year, Ohio State creative writing faculty choose 30 students from the application pool to come live on campus and study writing with writers from around the country, including current students in and alumni of the Department of English's MFA Program in Creative Writing. Students are selected based on the promise of their writing—we don't ask for grades or letters of recommendation, just a statement of intent and writing samples. The program is entirely funded by a generous donor, and all participating students receive full scholarships.
Students will attend daily workshops and courses taught by Ohio State faculty, graduate alumni and graduate students and have time to work on their own writing every day as well as attend readings, sessions with visiting writers in various fields, and other events, and participate in an open mic reading of their own work. The program will conclude with a capstone event honoring the students and their families.
---
Application Information
Participation in the workshop is limited to students of current sophomore and junior ranking (those who will be rising juniors and seniors in the summer of 2020). If you participated in last year's YWW as a rising junior, you are welcome to apply again this year. Your application will be evaluated in exactly the same way as all others.
Please be prepared to submit the following:
A statement (no more than one page long) about your interest in writing, and why you would like to be a participant in the Young Writers Workshop at Ohio State
A sample of your creative writing, in any genre(s). No more than 20 pages (excerpts from longer works are fine) and no fewer than 5 pages.
Do not submit academic/analytical papers or other essays that are samples of your critical writing: we are interested in your fiction, poetry, or creative nonfiction (by the latter, we mean—for example—a true story about your life, a reflective personal essay that expresses your thoughts and ideas about something you've observed or experienced, a piece of literary journalism, or any other piece of writing that showcases your own creativity).
This writing sample, along with your statement of interest, is the single basis for your admission into the Young Writers Workshop, so choose it carefully. (It can be something you've written for school or something you've written on your own, or a combination of the two.)
Please do not put your name or any other identifying information on your writing sample or your statement. These will be separated from your cover page and assigned a code that matches your application; they will be evaluated anonymously by the Director of the YWW Program. If you participated in last year's YWW as a rising sophomore, you are welcome to apply for this year's. Your application will be evaluated in exactly the same way as all others.
Applications for 2020 are being accepted NOW.
Deadline for application is April 6, 2020
For more information, please e-mail Mary Katherine Ramsey at ramsey.240@osu.edu.