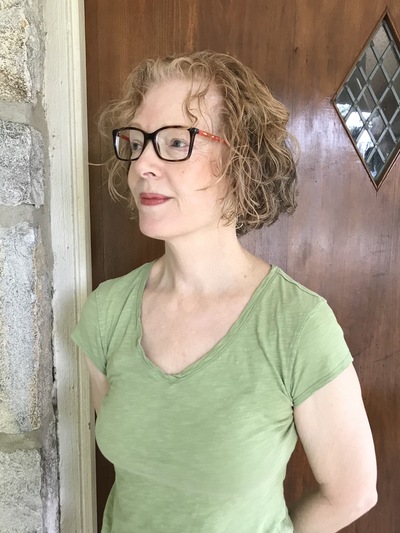 Elizabeth Renker
Professor
she/her
511 Denney Hall
164 Annie & John Glenn Avenue, Columbus, OH 43210
Areas of Expertise
American literature to 1900
Reconstruction and the Gilded Age
Sarah Morgan Bryan Piatt
Herman Melville
Poetry and poetics
The history of higher education
The history of English as a discipline
Education
PhD, The Johns Hopkins University, 1991
MA, The Johns Hopkins University, 1989
BA, English, Yale College, 1983
Elizabeth Renker's areas of scholarship include American literature of the long nineteenth century, particularly the U.S. Reconstruction period and the Gilded Age; American poetics; American cultural history, especially the social life of poetry across classes, cultures, and levels of literacy; the history of English as a discipline, including "American literature" as a field; the history of the canon; the history of higher education; Herman Melville; and Sarah Morgan Bryan Piatt. Professor Renker has designed and managed numerous digital humanities projects, including projects that collect and make available free to the public the early newspaper poems of Sarah Piatt, poems that are not available in any modern edition. Her podcast about Piatt's reclamation from obscurity, Discovering Sarah: America's Lost Great Writer, is now available on the web, on Apple podcasts and on Spotify.
Professor Renker is the author of Realist Poetics in American Culture, 1866-1900 (Oxford UP, 2018); The Origins of American Literature Studies: An Institutional History (Cambridge UP, 2007); Strike Through the Mask: Herman Melville and the Scene of Writing (Johns Hopkins UP, 1996); and the introduction to the Signet Classic edition of Moby-Dick (1998, 2013), as well as an array of articles on Reconstruction literature; American poetics; American literary realism; the curricular history of "American literature"; the disciplinary history of "English" and its canons; Herman Melville; Sarah Morgan Bryan Piatt; American women poets; and teaching poetry. She is also the editor of Poems: A Concise Anthology (Broadview Press, 2016). 
Professor Renker was awarded the 2018-2019 American Council of Learned Societies Carl and Betty Pforzheimer Fellowship in English and American Literature to write a biography of Sarah Morgan Bryan Piatt, about whom no biography or monograph has yet been published. She is also the recipient of numerous teaching awards, including the College of Humanities' Rodica C. Botoman Award for Distinguished Undergraduate Teaching and Mentoring (2006); The Ohio State University's Alumni Award for Distinguished Teaching (2008); the English Department's Graduate Professor of the Year Award (2010); Sigma Tau Delta's Honorary Professor of the Year recognition (2012); and the English Department's Undergraduate Professor of the Year Award (2012). In 2014, she was one of five inaugural recipients of The Ronald and Deborah Ratner Distinguished Teaching Award in the College of Arts and Sciences, Division of Arts and Humanities. The Princeton Review's 2012 book Best 300 Professors named her one of the top 300 professors in the nation, across all universities and disciplines.
Professor Renker was a first-generation college student. 
Selected Publications
Curriculum Vitae
People Filters: