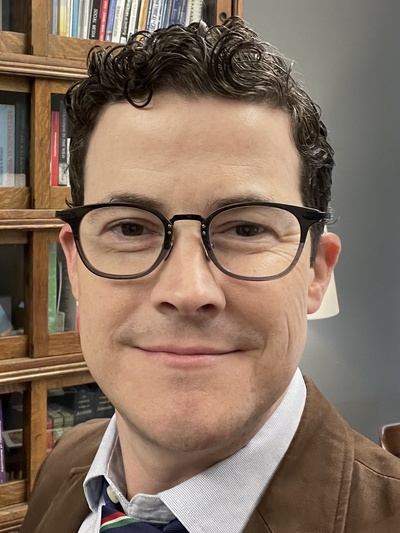 John Jones
Associate Professor and Director of Digital Media Studies
He/him/his
Areas of Expertise
Digital media studies
Rhetoric
Professional and technical communication
Visual rhetoric
Education
PhD, English, University of Texas – Austin
MA, Rhetoric and Writing Studies, University of Tennessee – Chattanooga
John Jones primarily studies digital media, rhetoric and writing theory, and professional and technical communication, but he is also interested in visual communication, the history of rhetoric, digital literacies and the digital humanities.
Jones earned his MA in rhetoric and writing studies from the University of Tennessee at Chattanooga and his PhD from the University of Texas at Austin. Prior to joining the faculty at Ohio State, he was an associate professor in the Department of English at West Virginia University, having previously been a visiting assistant professor of emerging media and communication at the University of Texas at Dallas.
In his research, Jones has investigated the relationship between printing and knowledge-creation, the revision practices of Wikipedia editors, and the connections between writing and network structures. He is currently working on a number of projects exploring the effects of computational processes on writing and rhetoric as they relate to wearable devices and digital culture.
Curriculum Vitae
People Filters: