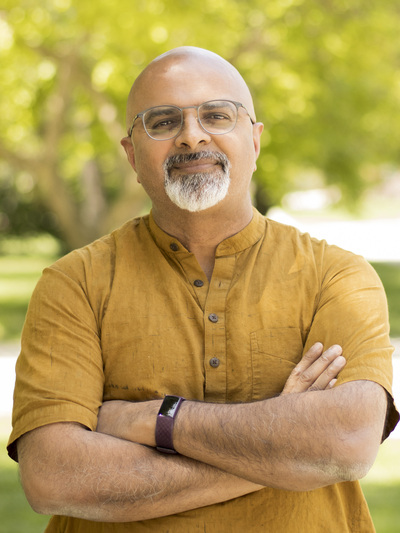 Pranav Jani
Associate Professor
He/him/his
567 Denney Hall
164 Annie & John Glenn Avenue, Columbus, OH 43210
Areas of Expertise
Postcolonial studies
US ethnic studies
Marxism
Education
PhD, Brown University, 2001
MA, Indiana University, 1995
BA, Yale University, 1993
Pranav Jani is associate professor of English with a focus in postcolonial studies and critical ethnic studies. His research and teaching interests lie in the literatures, cultures and history of colonized and formerly colonized people (in Africa, Asia, the Caribbean and Ireland) and people of color in the United States. In particular, Jani specializes in South Asia and the South Asian diaspora, Marxist theories of nationalism and colonialism, and the intertwined legacies of colonialism, settler colonialism and slavery.
In his book Decentering Rushdie (The Ohio State University Press, 2010), Jani analyzes the emergence of Salman Rushdie and other postmodern writers in light of the failings of decolonization. Jani's current book manuscript, provisionally entitled Marxism, Nationalism and the 1857 Rebellion in British India investigates the impact of the historic uprising on Indian political and cultural imagination from the nineteenth century to the twenty-first.
Jani is Director of the South Asian Studies Initiative (SASI), a working group of the Humanities Institute, and is formally affiliated with the Department of African American and African Studies, the Asian American Studies Program, The Department of Comparative Studies, The Middle East Studies Center and the Mershon Center for International Security Studies. He has been active as an advisor for several Ohio State student groups for many years, including Students for Justice in Palestine (SJP).

Jani has received the Dr. Marlene B. Longenecker English Faculty Teaching and Leadership Award and has served on the Executive Committee of the South Asian Literary Association (SALA). He has frequently been invited as a speaker by campus groups around the country, and by high school teachers and community organizations in Columbus. Active in social justice organizing for many years, Jani writes on racism, elections, campus politics, history and culture at his Medium blog.  Jani is currently on the Board of the Ohio State chapter of the American Association of University Professors (AAUP). 
Selected Publications
Curriculum Vitae
People Filters: