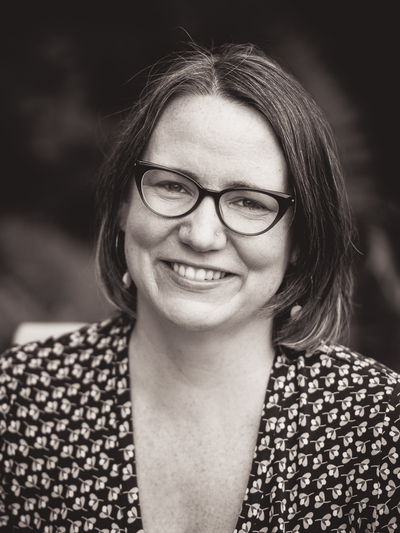 Molly J. Farrell
Associate Professor
She/her/hers
520 Denney Hall
164 Annie & John Glenn Avenue, Columbus, OH 43210
Areas of Expertise
Early American literature
Colonial American literature
History of population science
Women's, gender and sexuality studies
Education
PhD, English, Yale University
M.Phil, English, Yale University
MA, English, Yale University
BA, History and English, Kenyon College
Molly Farrell researches early American literature, the history of science, early modern affects and feminism. Her first book, Counting Bodies: Population in Colonial American Writing (Oxford, 2016; paperback, 2019), argued that colonial writing naturalized the idea that states could count people like any other commodity. Counting Bodies necessarily engaged with the history of numeracy, or the teaching and learning of numbers and their application to everyday life, but it focused on the application of numbers to human communities. Farrell is currently completing a second book project, New World Calculation: The Making of Numbers in Colonial America, which scrutinizes the way colonialism shaped understandings of the numbers themselves. Work from this book has been featured in an article in
Slate and in interviews on NPR and PBS. In addition, her recent articles explore the intense affects emerging from seventeenth century writing about crises relating to reproduction; the connections between the Puritans and the present; data and poetry; and rogue studies as a new direction for early American studies. Her research has been awarded multiple fellowships from the National Endowment for the Humanities and the American Antiquarian Society; as well as the Los Angeles Times long-term fellowship from the Huntington Library, the Virginia Hull Research Award and the Global Arts and Humanities Discovery Theme Society of Fellows from the OSU College of Arts and Sciences. 
Selected Publications
Counting Bodies: Population in Colonial American Writing. New York: Oxford University Press, 2016.
"Population will hit 8 billion. Here's why it scares people." OUP Blog. February 5, 2017. 
"Data as Poetry in Cowper's Statistical 'Effusions.'" Forthcoming in ELH.
"How to Read the Natural World." The Cambridge Companion to Early American Literature. Edited by Bryce Traister. Forthcoming from Cambridge University Press.
"Witch Hunts and Census Conflicts: Becoming a Population in Colonial Massachusetts." Special issue on "Origins of Biopolitics in the Americas," American Quarterly, vol. 71, no. 3, September 2019, pp. 653-674.
"Disgusting Affects from the Antinomian Controversy to the Antiabortion Movement." Special issue on "Postexceptionalist Puritanism," American Literature, vol. 90, no. 4, December 2018, pp. 785-813.
"'Beyond My Skil': Mary Rowlandson's Counting." Early American Literature, vol. 47, no. 1, February 2012, pp. 59-87.
"Dying Instruction: Puritan Pedagogy in Uncle Tom's Cabin." American Literature, vol. 82, no. 2, June 2010, pp. 243-269. 
Curriculum Vitae
People Filters: