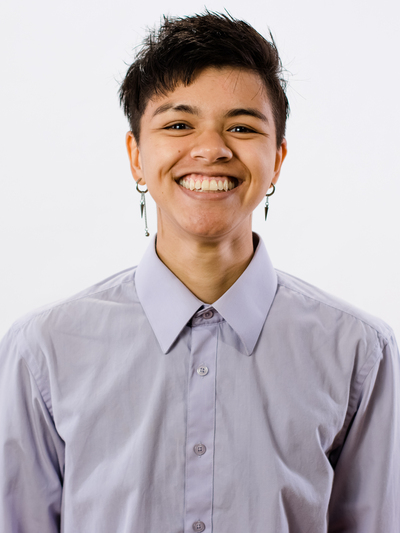 Julianna Crame
PhD in English Student
She/her/hers
029 Denney Hall
164 Annie & John Glenn Avenue, Columbus, OH 43210
Areas of Expertise
U.S. Ethnic & Postcolonial Literature
Asian American Literature and Culture
U.S. Literature and Culture
Women's, Gender and Sexuality Studies
Education
MA (English), University of Nevada, Las Vegas, 2019
BA (English), Eastern Washington University, 2017
Julianna Crame is a PhD student specializing in U.S. ethnic and postcolonial literature. Her focus is on Asian American literature and especially Filipino American literature. She is interested in studying literary representations of second-generation Filipino American identity and how these identities are impacted by various social pressures from both the dominant American and traditional Filipino communities. She has presented on this and related topics at various conferences, such as the Multiethnic Literature in the United States Annual Conference, the American Literature Association Annual Conference and the Far West Popular Cultural Association Conference. She has had reviews published in the Ben Jonson Journal and Popular Culture Review. Her essay on Kushi Fusako was also published in Sing Goddess: Essays on World Literature, a companion book to the fourth edition of The Norton Anthology of World Literature.
Selected Publications:
"Suffering in Silence: Japanese Colonial Oppression and Ryukyuan Assimilation in Kushi Fusako's Works." Sing Goddess: Essays on World Literature, edited by Jarret Keene, W.W Norton & Company, 2019, pp. 120-126.

"Review of Ben Jonson Theatrical Performances from 2007-2017." The Ben Jonson Journal, vol. 26, no. 2, November 2019.

"Book Review—Transitive Cultures: Anglophone Literature of the Transpacific." Popular Culture Review, vol. 30, no. 2, Summer 2019.
Curriculum Vitae:
People Filters: