May 10, 2021
Thank you, Dr. Singleton!: Department celebrates director of First-Year Writing ahead of his retirement
Image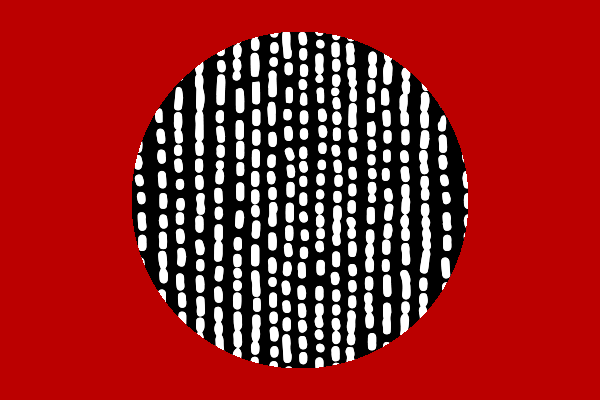 Description
As the 2020–2021 academic year draws to a close and newly minted alumni celebrate graduation, The Ohio State University Department of English wants to express its gratitude and well wishes to a beloved staff member. Edgar Singleton, director of First-Year Writing, will retire this month after serving 20+ years on the English staff. Over the course of his prolific career, Dr. Singleton has proven himself a pioneer in the pedagogy of first-year writing, shaping The Ohio State University Department of English's First-Year Writing Program as well as the programs of other universities across the country. 
Singleton's professional career at The Ohio State University began in 1998 when the Department of English hired him as associate director of the First-Year Writing Program; however, the job was not the origin of Singleton's Buckeye connection. In fact, he had already been affiliated with Ohio State for upward of a decade: Singleton earned his MA and PhD in English from Ohio State in 1986 and 1992, respectively. Prior to that, Singleton earned a BA in French and a Master of Music in cello performance from Bowling Green State University, and he studied at L'Institut de Tourine in France during the 1970s. 
Singleton became the director of First-Year Writing in 2012. Since then, he has been responsible for the development and oversight of the English 1110 curriculum, as well as the training of the graduate instructors who teach it. English 1110: First-Year Writing is the first course that a graduate student in the Department of English is required to teach, a task that can be daunting. Graduate students in the department say that Singleton made the experience enjoyable and enriching. Jackie Kauza, a PhD alumna who served as a graduate student Writing Programs Administrator (WPA) under Singleton, wrote in a tribute, "He very much treated us as professionals. When we had a new idea or wanted to implement a new strategy in running our first-year comp training... he was all ears," adding, "He made us feel like our ideas were worthwhile and valuable, while also gently reining us in with thoughtful questions and the insights of experience if we risked running off the rails." Addison Koneval, an MA/PhD in English Student, echoes Kauza's sentiment, writing in another tribute to Singleton, "I am personally thankful for your listening ear and for your openness to my ideas." 
In addition to teaching the graduate course English 6781: Introduction to Teaching First-Year English, Singleton has taught a number of classes on writing, including the second-year writing course English 2367.01: Language, Identity and Culture in the U.S. Experience. In 2018, Singleton joined leaders and students from Ohio State's Agricultural Technical Institute on a trip to Ghana. While in the West African nation, Singleton taught writing at the Volta Rising Star Academy.  
Over his time at The Ohio State University, Singleton has contributed to the community in a variety of capacities. He was chair of the College of Humanities Staff Advisory Committee from 2005 to 2006, and he served on the Committee on the Experience of International Students in 2014 and the Student Retention Workgroup from 2014 to 2015. Within the English department, he has served on the Program Directors Committee since he joined the department staff in 1998. University bodies have recognized Singleton multiple times for his service: in 2015, the College of Arts and Sciences bestowed on Singleton the Outstanding Staff Award, and First-Year Experience named him an Outstanding First-Year Advocate.  
Over the course of his career in the Department of English, Singleton has distinguished himself as a leader in collegiate first-year writing program development and implementation. He literally wrote the book—or rather, multiple books—on first-year writing. Singleton co-edited the second editions of The Writer's Companion: A Guide to First-Year Writing (Pearson Custom Publishing, 1999) and Writing Lives/Reading Communities (Pearson Custom Publishing, 2000), and he was the assistant editor of Rhetorical Visions: Reading and Writing in a Visual World (Pearson Custom Publishing, 2005) and the co-author of "Laboring to Globalize a First-Year Writing Program," which appeared in Interrupting the (Writing) Program: Making Space for Critical Discourse (Heinemann, 2009). More recently, Singleton co-authored a custom textbook for English 1110, The Writer's Companion: A Guide to First-Year Writing with Excerpts from Writing Analytically (Cengage Learning, 2016). In addition to publishing his research, Singleton has presented annually at the Conference of Writing Program Administrators.  
The students, staff and faculty in the Department of English are grateful to Singleton not just for his professional and scholarly contributions, but also for being such a welcoming presence in the department. In a farewell tribute to Singleton, PhD in English Candidate Amelia Lawson writes, "Your dedication, generosity and encouraging spirit will surely be missed. Thank you for bringing a warm and positive energy to the department." Jackie Kauza adds, "To me, Eddie demonstrated some of the best of both leadership and mentorship." 
On behalf of the Department of English, thank you, congratulations and happy retirement to Dr. Singleton! 
---
News Filters:
---