March 15, 2021
Student Spotlight: Sarah Bach positions herself and others for success
Image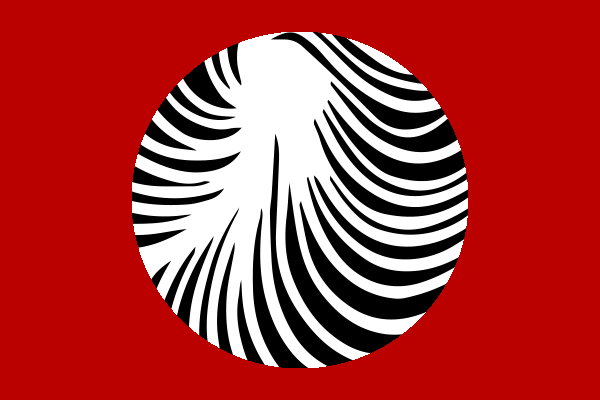 Description
The universally disdained "Beep! Beep! Beep!" of an alarm clock going off in the morning is usually a signal to hit the snooze button. But for one highly driven English major and ASC Career Success Peer Career Coach, Sarah Bach, this sound is a signal to get up, walk across the room and settle in at the work-from-home station at her desk. There she will sit with her roommate's dog, Brutus, at her side and prepare to guide fellow undergraduates through the tricky and intimidating scene of career success.   
How did Bach end up here? Let's go back to the very beginning.  
According to Bach, she should have realized that she had a passion for English when she was young because she loved to write poems and stories. However, when she first set foot on The Ohio State University's campus, she was part of the University Exploration program and thought all roads would lead her to STEM. This all changed after she took one class in the Department of English: English 2202 (British Literature 1800—Present) with Professor Clare Simmons. She realized that she "loved English studies above all else" and entered the Writing, Rhetoric and Literacy concentration of the English major to gain the necessary training for professional and business writing.  
At the end of her sophomore year, Bach began searching for a job with her sights set on gaining writing-related experience. It was during this job search that she stumbled across the Peer Career Coach position with ASC Career Success and applied because of the job posting's emphasis on proofreading and offering feedback on resumes and cover letters. "I thought—this seems like awesome writing experience!" Bach commented.  
She began working for ASC Career Success in Autumn of 2019, and at the end of that academic year, her supervisor mentioned that the office was creating what is now her current role as a Senior Peer Career Coach. After Bach expressed interest in continuing at ASC Career Success, she was offered the position.  
As a Senior Peer Career Coach, her main responsibility is to lead in-person (pre-pandemic) or virtual appointments to review resumes and cover letters for undergraduates within her college. She also creates marketing emails, leads presentations and mentors other peer career coaches.  
The skills Bach learned in the English major profoundly impact the way she approaches nearly every task in her job. "The work requires close attention to detail, which I developed by conducting close readings for class or editing my own work," she said. She also applies principles of rhetorical analysis she learned in her concentration to enhance job application materials for each student she advises. On a larger scale, she mentioned, "I also think the discussion-based nature of English classes prepared me to confidently facilitate conversations with students … I credit my English classes for developing those interpersonal skills." 
She can even see how the work gives back to her English major, as her job highlights the importance of effective communication. "Good writing and communication are essential, even in our economically driven society, where soft skills like writing sometimes seem less important than hard skills like coding," she noted. She emphasized her point by adding that you must be able to convey your skillset to get the job you want.  
Ever the busy bee, Bach typically has another extracurricular activity on top of her job at ASC Career Success and a full-time class load. However, she said that she does not mind a little extra work to make her days feel productive during the pandemic, and having scheduled hours also makes everything more manageable. 
Last year, she researched for Associate Professor John Jones, which she listed as one of the highlights of her undergraduate career. Jones also spoke highly of her, noting that "Sarah was an excellent researcher and worker. The project mixed basic research work, like searching for sources and entering them in a database, with more complex tasks like analyzing the sources and synthesizing them to understand research trends over time. Sarah was outstanding at both tasks. She was…a creative synthesizer of ideas. It was a pleasure to work with her." 
This year, she has a part-time internship with The Ohio State University Press. In her internship, she contributes to the press's social media presence and completes proof checks for scholarly and trade books.  
Bach expects to graduate in the spring of 2021 and hopes to work full-time as a professional writer/editor. She also mentioned that she loves higher education, so graduate school may be on the horizon for her. 
She is grateful for her time in the English department and noted that choosing English as her major made her undergraduate career fulfilling. Commenting on the experience, she said, "I'm amazed by how thoughtful and supportive the English faculty are, and my coursework is always intellectually stimulating. Studying English helped me understand writing as a tool for human connection, and I hope to use it to make a productive difference in the world." 
---
News Filters:
---