December 10, 2020
Obsession Story: Robyn Warhol and Quilting
Image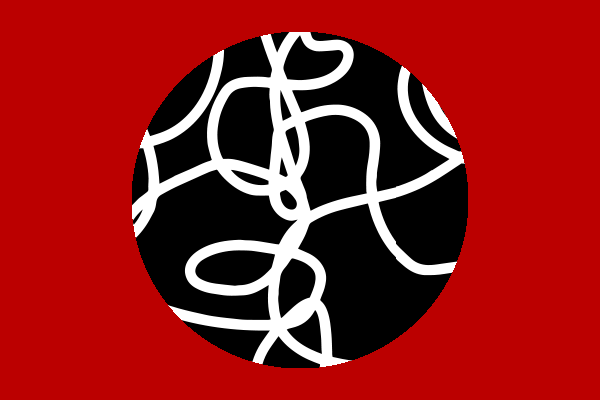 Description
For this series, we reach out to a member of the department who has a very particular obsession and ask them to share it with the world. In this edition, College of Arts and Sciences Distinguished Professor of English and Department Chair Robyn Warhol shares her love of quilting.
---
I used to sew obsessively, after my mother taught me how to use a sewing machine when I was about 10 years old. Sewing wasn't easy to learn. For years as a tween and a teenager, I would swear and curse as I ripped out uneven seams, taking out sleeves I had sewn in upside down or removing gussets and gathers that were in the wrong place. I was not always happy with the results, though I wore all the clothes I made. In junior high the girls at the bus stop would say, "Where did you get that dress? What, you made it? I hate you." I guess they meant it as a backhanded compliment. They would say it in the same flat tone they used when they told me they hated me because the hair on my legs was blond. Still, just as soon as I finished one sewing project, I would start another. I would make some pajamas for myself, and then make some for both of my parents and then for all four of my siblings. I stopped making clothing when it became too expensive. (In the 1960s it was thrifty to sew, before ready-made clothes were all imports from places where workers make them for pennies an hour.) Then I started obsessively making quilts.
Partly, my quilting obsession just keeps my hands busy. I am that person, the one who can't sit quietly, watching a movie or listening to music with my hands resting in my lap. If I am sitting and not reading or typing, then I am sewing. Partly, my obsession is about the magic of fabric. I love prints and textures, and the way you can transform a flat piece of cloth into something to wear or use. Most of all I love juxtaposing colors and patterns, recombining fabrics within a particular colorway to make something that didn't exist before. 
I prefer to sew by hand, although I will still bring out the sewing machine to make a batch of face masks or hem a pair of jeans. When I am making a quilt, I do all the piecing and all the quilting with a needle and thread, which takes forever. My first queen-sized quilt took me all five years of graduate school to complete. Made out of what my mother used to call "cheap cottony stuff," that quilt had holes and tears in it after a couple of decades of use, so I don't have it anymore. I made dozens of baby quilts and many large quilts for friends. Then—I'm not sure why (too busy with work? Too much pain in my hands from arthritis?)—I stopped making quilts. 
What got me started again about 10 years ago was a new fascination with Victorian material culture. Once, at the Victoria and Albert Museum in London, I saw a piece of elaborate needlework, white silk thread on a white satin background, that some 19th-century woman must have ruined her eyes hand-sewing by candlelight or gaslight. The impossibly perfect embroidery and the unfinished edges of the fabric moved me so much that my own eyes filled with tears. No one had ever used this little work of art; no one ever framed it or stuffed it to be a pillow or incorporated it into a quilt. Hand sewing used to be women's work, the only "work" respectable ladies were expected to do. When female characters in novels by Jane Austen or Anthony Trollope "pick up their work," that means decorative needlework. There was no need for it, no real point to it. Elizabeth Barrett Browning's Aurora Leigh complains, "We sew, sew, prick our fingers, dull our sight, / Producing what? A pair of slippers, sir, / to put on when you're weary."  But the woman who made that white-on-white piece of embroidery had to love what she was doing. Why else go to the trouble to do it? When I sit with my quilting hoop in my lap and a needle in my hand, drawing the thread up and down through the layers of fabric and batting, I like to think of my place in the long line of women who sat and sewed in just this way for centuries. 
But mainly it's about the fabric. My travels around London took me to Liberty's, the mock-Tudor department store where the fabric shelves are piled high with the famous Liberty prints. Liberty's looks much the same as it did in the Victorian era, and so do the prints. I bought bags of scraps and made my first "crazy quilt," following a 19th-century tradition of sewing oddly shaped pieces onto squares and then connecting the squares into a whole that is at the same time totally ordered and totally random. I bought vintage-style buttons at Liberty's, too, and scattered them all over the surface of the quilt, which now hangs on the wall in my son's living room. My current project is made up of dozens of prints designed by William Morris and his daughter, May Morris, lovingly reproduced by the Victoria and Albert museum for historically minded quilters like me. The Arts-and-Crafts style patterns, the sage greens and dark golds and claret reds of the late Victorian palette, will look right at home next to the exposed brick wall of the bedroom in the house where I live, built in 1874. I like to think of all the women who might have sat exactly where I do in the front room, facing the hearth and plying their needles. Their "work" is my inspiration.
News Filters:
---