November 15, 2019
Obsession Story: Jared Gardner and tattoos
Image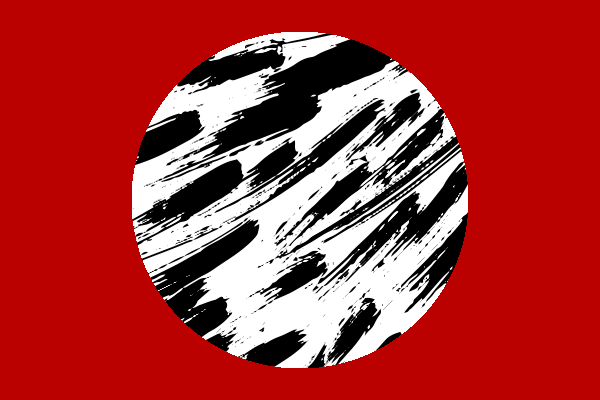 Description
For this series, we reach out to a member of the department who has a very particular obsession and ask them to share it with the world. In this edition, Professor of English and Director of Popular Culture Studies Jared Gardner shares his obsession with ink—but not the printing kind.
---
I was the black sheep of my family—or, better put, the un-inked sheep. My mother and stepfather and all three of my younger siblings had tattoos long before I did. Although I had long been fascinated by tattoos and the various subcultures in which tattoos played a special role, I resisted getting a tattoo of my own, largely because of a constitutional fear of needles.
About 12 years ago, the fates conspired to get me over my fear of needles. A long period of health problems—both acute and chronic—began, with multiple surgeries and countless needles along the way, including blood draws, bone marrow biopsies, IVs and spinal taps. At the start of this period, I almost blacked out during my first IV. By the time a few years had passed, I easily could have inserted my own IV without missing a beat. With my fear of the tattoo gun no longer an obstacle, I realized that a tattoo might be just the thing to make me feel better about inhabiting a body that was increasingly a source of pain and frustration.
I started small and discrete, assuming this would be my one and only tattoo. Drawing on my lifelong obsession with old comics, I chose an image from a 1905 installment of Winsor McCay's Little Nemo riding a horse through the night sky towards Slumberland. I found an artist named Mike Prickett whose work had the kind of old-school, traditional tattoo style I admired, and then I stressed about it for weeks while waiting for the appointment. Why was I taking on more pain on top of what I was already dealing with? Would the tattoo parlor be a scary place with folks who would laugh at an old professor-type like me? What if I hated the image in a year?
It was love at first injection of ink into my dermis. First, I loved the parlor, which was welcoming and warm and not at all scary. And I instantly bonded with my artist, who in addition to being a brilliant artist is also a fascinating guy with a background in social work and ongoing experience working with survivors of sex trafficking to help them cover up the brandings and markings that are often left behind long after they have found their way to freedom. Finally, and most viscerally at that moment, I fell head-over-heels in love with the experience of getting tattooed—from the first burst of pain, to the flood of endorphins, to the healing rituals and finally to the experience of bearing a work of art on my body.
It goes without saying that my one-shot tattoo—discrete and easily hidden from colleagues and students—was soon accompanied by others. In fact, my very next project was a full sleeve—shoulder to wrist—so any pretense towards discretion was lost within a few months. As my health challenges continued over the next few years, tattooing became my way of exercising control over a situation that otherwise left me feeling powerless: sitting for hours in doctors' waiting rooms, submitting to seemingly endless tests and physical humiliations, and waiting for the answers that kept on not coming. In addition to the pleasures enumerated above, the sense of control over a body that was failing me was probably the most compelling draw of them all.
Years later, my health is moving in a more positive direction again. But my love of tattooing (and the tattoos I have acquired over the past decade) has not abated. As someone who started tattooing regularly in middle-age, I see my flesh now as a record of the passions and symbols that have shaped my half-century and which continue to inspire me and make me happy to face a new day each morning. Among my growing embodied collection I now include the comic book character Swamp Thing (for me a symbol of apparent monstrousness that disguises beauty and romance), the 18th-century logo of The Gentleman's Magazine (the first magazine and the source of the U.S.'s unofficial motto, E Pluribus Unum), a timepiece with no hands (from one of my favorite films, Wild Strawberries), a spoon (a symbol of chronic illness), a snake with the Bowl of Hygeia (a symbol of healing), a gerbera daisy (the flower with which my wife courted me when I was playing hard-to-get) and an elaborate owl on my back (a symbol of the wisdom I am still hoping to acquire).
Having evaded this world for so long, this was not an obsession I expected to acquire at this stage in my life. But then again, obsessions have a way of finding us just when and where we need them most.
---