April 2, 2020
Obsession Story: Amrita Dhar and Rock-Climbing
Image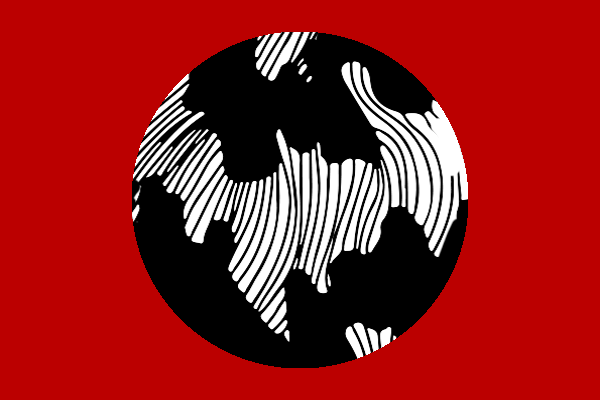 Description
A Story Told in Mountains
For this series, we reach out to a member of the department who has a very particular obsession and ask them to share it with the world. In this edition, Assistant Professor Amrita Dhar tells us how she has learned to read the landscape as well as she can books.
---
It started, in part, with a book. I must have been around ten. I was reading absolutely everything I could lay hands on. (This, on top of the great luxury of having my father read to my sister and me at night about Sharatchandra's Srikanta or Bibhutibhushan's Shankar and their world-wandering adventures. I can still smell the pages and my father's breath and my little sister's tucking into him as he read; he sometimes lifted and adjusted the position of the book so that she could relax into him more completely.) I first read Tenzing Norgay's story of his life and climbs in an abridged format, in an old Reader's Digest that we had inherited from somewhere. Once I started reading Man of Everest, there was no putting it down. What a way of life. A harsh, stony landscape, but breath-taking in both altitude and grandeur. The proximity of mountains so high that no birds can fly over them. A river so frothing white that it is named for milk. Yaks and a large animal known only by its strange dung, surely the yeti. And gradually, the emergence and the climbing of a hard, relentless, sustaining dream. Great hardship, greater beauty.

At this point, I had already been to Kedarnath/Yamunotri and the Pindari glacier, in the Garhwal and Kumaon respectively, and was convinced that no blue was bluer than the blue of the Himalayan sky, no air more delicious than of the living pines and glaciers, no light more glorious than that reflected by ancient snows, and no music deeper than where high snows melted into young rivers. When we started going to the mountains twice a year, always incorporating entire treks into those trips (with not much money at hand, my parents had wisely decided that walking holidays were the best), I used to complete the trips with more sadness than I could name. Every return to Calcutta initiated a period of aching waiting for the next return to the mountains. It was during one of these periods of waiting that I read Norgay's book. I read it as a love story. It is a love story.

By the time I started going on regular rock-climbing trips to Purulia and Susunia (both in West Bengal; both an overnight train ride from Calcutta), I was studying for a BA in English at Jadavpur. Since the general wisdom in the department was that students should read promiscuously ("Don't worry about the syllabus, the syllabus will cover itself!"), I was reading everything I could find in mountain literature. The weekend rock-climbing trips cost about Rs 150-200 ($3-4 at the time), thanks to the great ingenuity and good planning of the elders in the local climbing club. The books came from a range of libraries. Climbing can be expensive, and I might have been pushed out of it long ago, both because of my gender and my financial (non)ability. But in Bengal, there is a culture of making do with what is available, and a strange respect for passion.

These undergraduate years were also when I began to understand climbing as a form of close reading—and soon, as my own personal requisite for writing. Rock-climbing is, of course, entirely about a granular engagement with the text at hand. Thought must flow to a climber's fingertips as she reads a rock face for its smallest nuances. The reading is consequential; a millimetres-wide ledge or a single crystal might have to bear full weight of the argument of ascent. Reading well is exhilarating; it allows grace and lightness within gravity. Landscape is language.

As I started to climb on Susunia's sandstone, Purulia's crystalline gneiss, and Garhwal's limestone and granite, entire ranges suddenly deepened into greater relief, because here was such infinite richness that my body could never read entirely, even over multiple lifetimes, but could joy in for all my life. What had earlier been mountain vistas—places of repose and upliftment of the eyes—now became places of longing for the hands and feet and mind. The physical world itself changed, because I would never touch another pebble without attending to its grain. Also, something of the tingling sunlight reflected off climbing rockfaces would now stay with me forever.

Two other things happened parallelly. First, the English language transformed in a strangely similar manner. In a class led by one of the most gifted teachers I've ever known, I read Milton's Paradise Lost over a day and a half, drowning in its energy, extravagance, occasional and stunning restraint, and vertigo-inducing associative bind across its 10,500+ lines. This one, too, is a love story. Thanks to Milton's poem, the English language itself was suddenly more layered, expansive, and resonant than ever before. It had suddenly expanded and deepened. One of my laments in life—and this is a good problem to have—is that I can never again read Paradise Lost for the first time.

Second, I started noticing that my own best collectedness, critical awareness, and writing followed intense climbs. All the full-body reading I'd just done—with eyes, feet, torso, skin, lungs, guts, hands—somehow lived into my writing as the thing that made my work possible and made it meaningful. Essentially, I was learning to pay radical attention to the world. For these were also my years of most forceful activism and social justice work while at college.

I also started going on expeditions—as a "support member"—to some 6000-metre Himalayan peaks. Since I was still learning the ropes, my job was to stay at Base Camp to take care of rations and equipment and to provide a swift pair of feet to connect the expedition to the nearest roadhead in case of emergency (this was before widespread satellite technology; and anyway, our rupee-based budgets would never stretch to satellite phones). I thus had days upon days of glorious liberty in the lap of high mountains—with nothing to do except decide which direction I wanted to go walking or scrambling in. The rising sun coloured the skies and snows in more hues than I had language for in Bengali or English. At night, the Milky Way swirled overhead, its outlines made jagged by the dark loom of the mountains. And all the day in between was movement—living, walking, touching, grazing, scrambling, climbing as much mountain as I could. Sometimes, seasons turned as I waited over the days in camp. I have never elsewhere lived weeks on weeks so entirely open to the universe while also so completely full of it.

Mountains have a way of entering minds and bodies, and anchoring what is important. In graduate school, climbing became a means of survival, a means of grounding me through difficult personal and intercontinental challenges. And as I was working with language, with poetry, the rhythm of seasons, breaths, climbs, and rises and recesses of rock and ice became necessary for collecting myself, thinking, and writing. I discovered the American and Canadian Rockies, touched the living granite of Yosemite and Squamish, walked in the oldest range I had ever been on, the Appalachians, and climbed in old river gorges with vertical cliffs.

A few months ago, we took our little daughter—at eight months of age—to Tahoma (Mt Rainier). Just as I can never read Paradise Lost again for the first time, I can never discover myself in a climb again for the first time. She can.
News Filters:
---