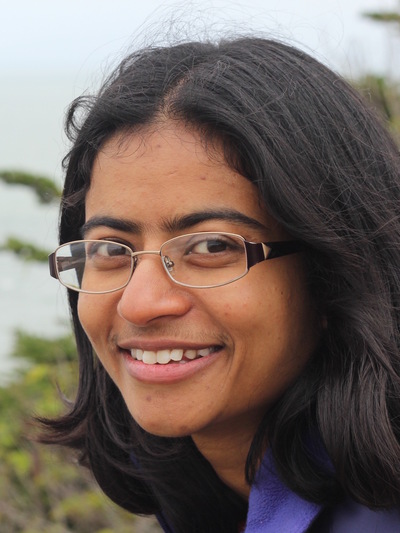 Amrita Dhar
Assistant Professor
She/her/hers
468 Denney Hall
164 Annie and John Glenn Ave, Columbus, OH 43210
Areas of Expertise
Early Modern English literature
Milton
Shakespeare
Disability studies
Poetry and poetics
World mountaineering literatures
Education
PhD, English Language and Literature, University of Michigan, 2018
M.Phil, Renaissance English Literature, University of Cambridge, 2009
MA, English Literature, Jadavpur University, 2006
BA, English Literature, Jadavpur University, 2004
Amrita Dhar grew up in Calcutta, and studied at the universities of Jadavpur (India), Cambridge (UK), and Michigan (USA). At The Ohio State University, she teaches courses on a range of topics: early modern literature, disability studies, critical race and postcolonial studies, migration studies, and the environmental humanities. She is also a climber and mountaineer, and works and writes on world mountaineering literatures. As a teacher, she is deeply invested in her students' intellectual growth and well-being.
Her writing has appeared or is forthcoming in Milton Studies, postmedieval, The Cambridge Journal of Postcolonial Literary Inquiry, Radical Teacher, Shakespeare Bulletin, The Himalayan Journal, and various edited collections. Her work has been supported by the University of Michigan's Rackham Graduate School, Department of English Language and Literature, and Institute for Research on Women and Gender; the Folger Shakespeare Library; the SSHRC (Social Sciences and Humanities Research Council of Canada) project Early Modern Conversions; the Huntington Library; The Women's Place at The Ohio State University; the College of Arts and Sciences at The Ohio State University, and the National Endowment for the Humanities.
Her first monograph–whose manuscript is nearing completion–is entitled Milton's Blind Language and is a study of the workings of blindness towards the making of John Milton's poetic language in his years of partial and complete loss of sight. Two other book-length projects are in the works. The first of these, Regarding Sight and Blindness in Early Modern English Literature: Crossings of Disability, Race, and Empire, traces attitudes towards sight and blindness in early modern English literature to examine the relationship between, first, the cultural production of disability, and second, the intertwined phenomena of early modern global contact, race-making, and anxieties over identity, migrancy, and belonging. The second, A Social History of Indian Mountaineering, is an accessible account of Indian mountaineering, particularly Himalayan mountaineering, from its colonial "Golden Age" in the mid-twentieth century to the emerging models of the twenty-first.
In spring 2021, she co-led a seminar on "Shakespeare in the 'Post'Colonies: What's Shakespeare to Them, or They to Shakespeare." The seminar hosted a discussion between scholars, activists, writers, teachers, and theatre practitioners from over a dozen erstwhile colonial geographies about the stakes of reading, teaching, performing, and "doing" Shakespeare in the "post"colonies today. She is now co-editing a collection following the work of this seminar; this volume is under contract with Bloomsbury in its Global: Shakespeare Inverted series. A connected project-in-progress is a special issue of the peer-reviewed journal Borrowers and Lenders: The Journal of Shakespeare and Appropriation that she is co-editing, with Amrita Sen, as the first publication to focus on undivided Bengal as a locus of centuries-long and profoundly rich connections with Shakespeare. She is also co-leading, with Adélékè Adéèkó and Amrita Sen, an open-access research and archiving project hosting interviews with leading creatives in the field of postcolonial Shakespeares; this project is supported by an Ohio State University Arts and Humanities Large Grant.
In spring 2023, she is co-leading a Shakespeare Association of America seminar on Contemporary Poets and Early Modernity.
Selected Publications
Dhar, Amrita. "The Invention of Race and the Postcolonial Renaissance," The Cambridge Journal of Postcolonial Literary Inquiry, vol. 9, no. 1, 2022, pp. 132-138 (open access).
Dhar, Amrita. "On Teaching Im/Migration in an Undergraduate Classroom," Radical Teacher, vol. 120, 2021, pp. 61-68 (open access).
Dhar, Amrita. "Confessions of the Half-Caste, or Wheeling Strangers of Here and Everywhere," postmedieval: a journal of medieval cultural studies, vol. 11, no. 2, 2020, pp. 212-219.
Dhar, Amrita. "Travel and Mountains." The Cambridge History of Travel Writing, edited by Nandini Das and Tim Youngs. Cambridge University Press, 2019, pp. 345-60.
Dhar, Amrita. "Toward Blind Language: John Milton Writing, 1648-1656." Milton Studies, vol. 60, no. 1-2, 2018, pp. 75-107.
Dhar, Amrita. "Seeing Feelingly: Sight and Service in King Lear." Disability, Health and Happiness in the Shakespearean Body, edited by Sujata Iyengar. Routledge, 2015, pp. 76-92.
Dhar, Amrita. "Food and Literature of the Himalayan Heights." The Writer's Feast: Food and the Cultures of Representation, edited by Supriya Chaudhuri and Rimi B. Chatterjee. Orient BlackSwan, 2011, pp. 206-22.
Curriculum Vitae
People Filters: