April 5, 2022
English alumni Sarah Bach and Callia Steiner pursue unexpected careers
Image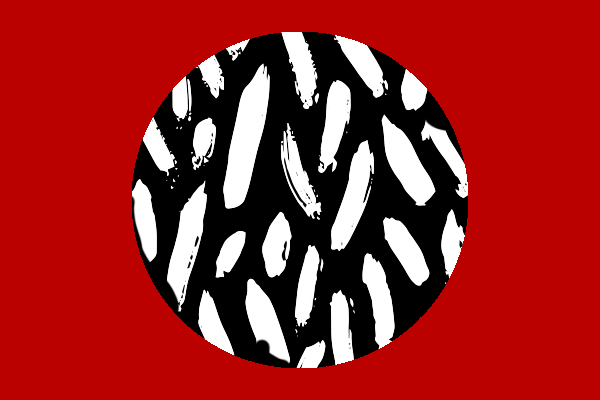 Description
While some may imagine that English majors spend their careers scribbling away in notebooks or with their noses buried in a book, the truth is that an English degree opens up a wealth of career opportunities. Alumni have used the skills they gained as English majors to go into fields like technology, business and medicine. The skills gained from an English major can be applied to a range of fields like technology, business and medicine. 
Sarah Bach and Callia Steiner are two alumni of the English department that have taken an unexpected career path. The first time they worked together was when Steiner, a former member of the Student Communications Team, interviewed Bach in 2021 for a Student Spotlight article about her role as an ASC Career Success Peer Coach. Little did they know that they would both end up working at AdVon Commerce, a company that specializes in SEO (Search Engine Optimization) principle guided content creation. 
While they may work in the same company, their roles are vastly different from each other. AdVon works with publishers to improve product recommendation articles for platforms like Amazon and Google. Steiner started off as a Project Manager with the company, stayed on as a Staff Writer and has recently been promoted to Content Strategist. She elaborates on her role: "I work with certain clients to determine what their expectations are for content, build a team and process to handle the job, and then manage that team to make sure we're producing enough content at the right quality. With some of our recent expansions, I've also experimented with new types of content and then helped to hire other writers who can work from my examples to write the same kind of content." 
Bach, on the other hand, works as an SEO Project Manager planning, implementing and monitoring projects. She says, "While I can do every part of the content creation process (content planning, writing, editing, web producing articles, publishing, analyzing traffic and success), we work at such a large scale that requires hundreds of writers, editors, assistants, and interns. I need to be able to 'zoom out' ... in order to set up the process and monitor overall progress." 
Bach's first encounter with SEO was through her Professional Writing Minor. During her capstone internship with the College of Education and Human Ecology, she was encouraged to include keywords in her headings. This prompted her to look for opportunities in the SEO field after graduation. She describes her current role: "The project I work on at AdVon involves strategizing ecommerce content that is published directly to our partners' websites and targets traffic through Google search engine optimization (SEO), primarily. I think there are three main responsibilities of my work: building a team, account management, and analysis. In order to deliver content at scale, I manage a network of writers, editors, content creators, and SEO specialists. Oftentimes, the most rewarding part of my position is getting to work with such talented people and create opportunities for them. Another key part of my role is account management. I think of AdVon as an agency-style environment that works with clients in the publishing industry (usually newspaper and magazine publishing). On a personal level, it's been a dream to collaborate with such premier publishing brands." 
Bach reflects on her time at Ohio State: "The English major prepared me to understand and apply precise writing and editing skills… As our company grows, we test new types of content, and for me, it's easy to conceptualize how our efforts differ because I studied rhetorical concepts, such as logos, ethos, pathos, as well as more 'professional writing' concepts, such as speaker, audience, medium, traffic source, etc.  SEO is how to optimize writing to appeal to a specific search and subject. You could say it involves analyzing an assumed audience and their intent."  
Steiner graduated with a concentration in Writing, Rhetoric and Literacy. She says, "the chance to study and refine my writing craft has certainly helped immensely when I'm called upon to personally write content. It's also helped a ton when I need to build a process for delivering certain quality. In particular, the classes that taught me how to navigate style guides were helpful (I now write style guides pretty frequently!). My background in English has allowed me to better connect with and understand the client editorial staff that I work with." 
Bach and Steiner credit Senior Lecturer Jenny Patton with teaching them some of the most professionally beneficial courses they have taken. Steiner commended Patton for her excellent support of and investment in her students. She even introduced Steiner and Bach to AdVon! Bach notes how much she enjoyed taking "classes that offered real world experiences (service learning courses), but I also really loved studying theory and literature. One of my favorites was English 4573.02 Rhetoric and Social Action with James Fredal. The topic of the class was conspiracy theories, and I feel like I learned so much about how to comprehend this fast-paced, difficult world." She also mentions English 4150: Cultures of Professional Writing, English 4189: Professional Writing Capstone, English 4569: Digital Media and English Studies and English 4567S: Rhetoric and Community Service. 
Bach advises English majors to be comfortable with taking time to explore their interests. She started off as an undecided STEM major, and the University Exploration first-year seminar helped her narrow down what she was passionate about. She experimented with different colleges and departments to help her realize what inspired her. It showed her that choosing a path does not mean giving up other interests: for instance, she publishes her own work outside of AdVon.  She urges everyone to take advantage of the networking opportunities in college. "You never know when someone you've met can lead you to new opportunities." She ends with "Work culture is extremely important to satisfaction. When you're interviewing, ask questions and be observant. I get to work relatively closely with our CEO (Ben Faw) and President (Eric Spurling), and while my job is pretty high stakes and stressful, I would follow them anywhere. It's really important that you get support from your supervisors. Also, I've gotten to meet some of my best friends through work as well!"    
If you plan to enter the corporate world, Steiner recommends that you "start thinking about what kind of roles you might be interested in. Start searching LinkedIn and Indeed now to see what jobs are out there and what kind of skills they'll want you to have for an entry-level position. Many of these skills can be gained through the English major if you're intentional, and you want to capitalize on those opportunities as much as you can while you're in college. If you have no idea where to begin, reach out to ASC Career Success and consider the Minor in Professional Writing. These programs are built to help you navigate what can feel like a super intimidating job scene. Also, network whenever you can- you never know where those connections might get you down the road! At some point, you might even end up in a position to help some of those connections out, as well. ASC Career Success and the Minor in Professional writing can also help you learn how to do this/help get you connected with the right people." 
Bach believes the English major helped prepare her to enter the competitive work force. She says, "I took many classes that specifically taught me how to write a compelling resume, create strong writing samples, look for jobs, prepare for interviews. To me, Ohio State English seems committed to the professional success of students." 
So, don't be fooled into believing your English major narrows your career options. If anything, it broadens your professional horizons to let you explore multiple fields. 
---
News Filters:
---