September 19, 2022
Department of English welcomes new hires
Image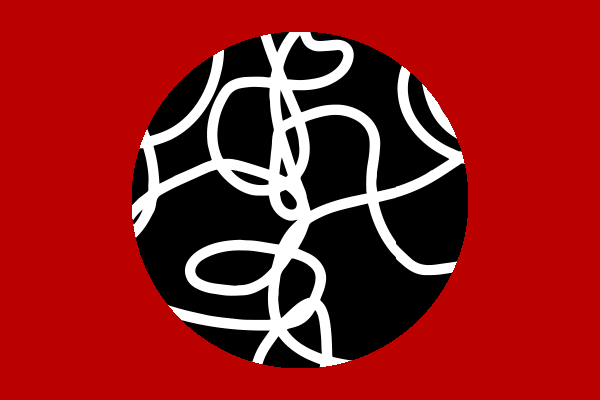 Description
As students, staff and faculty settle into the semester, we want to take a moment to welcome our new hires to the English department! Please send a warm welcome to our newcomers this semester.
Faculty
Misha Broughton: Misha Broughton is a senior lecturer.
Garrett Cummins: Garrett Cummins earned his PhD in rhetoric and composition from Ohio University in 2022. In his dissertation, he traced and analyzed climate change data visualizations as they circulated into new online contexts. He has continued this research and expanded it into information literacy and scientific misinformation and disinformation rhetoric. Though a new senior lecturer at The Ohio State University, he is entering his 11th year as a college-level writing instructor.
Amrita Dhar: Amrita Dhar received her PhD in English language and literature from the University of Michigan in 2018. As a teacher, she is deeply invested in her students' intellectual growth and well-being. Her writing has appeared or is forthcoming in Milton Studies, postmedieval, The Cambridge Journal of Postcolonial Literary Inquiry, Radical Teacher, Shakespeare Bulletin, The Himalayan Journal and various edited collections.
Liz Miller: Liz Miller is a senior lecturer who specializes in rhetoric, composition and literacy. Miller's current research delves into care networks among graduate students, particularly focusing on mental health strategies for surviving in a disabling institution.
Austen Osworth: A.E. Osworth received their MFA in fiction from The New School in 2016. Their debut novel, We Are Watching Eliza Bright (Grand Central Publishing 2021), was a finalist for the Oregon Book Award and long listed for The Center for Fiction's First Novel Prize, the Brooklyn Public Library Literary Prize and The Tournament of Books. They're excited to be a visiting assistant professor this year. They're teaching fiction at the graduate level, as well as nonfiction and video game analysis at the undergraduate level.
Jack Rooney: Jack Rooney, senior lecturer, earned his PhD in English from The Ohio State University in 2022. He also earned his JD with a health law concentration at Case Western Reserve University School of Law in 2014. His current book project, entitled The Phantoms of a Thousand Hours: Ghostly Poetics and the Poetics of the Ghost in British Literature, 1740–1914, examines the formation of the ghost as a poetical entity from the melancholy meditations of the 18th-century Graveyard School to 19th-century elegy's fascination with the dead who speak.
Shaun Russell: Shaun Russell is a senior lecturer working in the fields of early modern literature, book history and composition. His current research delves into questions of intention (authorial and otherwise) as it pertains to mid-17th-century editions of poetry. Beyond this book history focus, Shaun also has a particular interest in poetic forms (especially the sonnet), 17th-century women's writing and writing, information and literacy in general.
Elizabeth Sheehan: Elizabeth Sheehan received her PhD in English language and literature from University of Virginia and previously taught classes at Oregon State University. She is writing a monograph about how texts and textiles shape conceptions of peace during the 20th century. She is also editing a book on fashion and literature for Cambridge University Press's Critical Concept Series.
Guy Spriggs: Guy Spriggs is a senior lecturer.
Rebecca Thacker: Rebecca Thacker is a senior lecturer.
Staff
Travis Nixon: Travis Nixon is the Assistant to the Chair of the English department. Nixon completed his undergraduate degree at Savannah State University, where he majored in mass communications with a focus in online journalism and earned a minor in political science. He then went on to receive his master's in public administration, also from Savannah State University.
Rachael Speck: Rachael Speck is the new academic advisor in the English department. She will be a support system for her students, helping them from orientation to graduation. She attended Lebanon Valley College for her undergraduate degree, double majoring in English and creative writing. Her deep love for reading led her to pursue an MA in English at the University of Cincinnati.
Front Desk
Destiny Hutcherson: Destiny Hutcherson is a third-year student studying English with a concentration in literature. She is also pursuing minors in creative writing and popular culture. This is her first year working for the English department, but she is eager to become a part of the community. She is also one of the co-communications chairs for the EUGO E-Board.
Theodore Jasper: Theodore Jasper is a front desk student staff member and department ambassador.
Annie Tschetter: Annie Tschetter is a double major in English literature and philosophy. She is planning on graduating in the spring of 2024 and is currently hoping to attend law school after completing her bachelor's degree. This year, she is on the executive board of EUGO and is a student ambassador for the philosophy department. Besides school, she is a dedicated vegetarian and an avid reader.
Communications Team
Han Chen: Han Chen is a third-year student at The Ohio State University, double majoring in marketing and English with a concentration in creative writing. She joined the Student Communications Team in August 2022.
Kira Kadar: Kira Kadar is a sophomore at The Ohio State University. She is majoring in English and started working as part of the Communications Team in 2022.
Anushka Mukherjee: Anushka Mukherjee is double majoring in English and film studies. After graduation, she plans to pursue a creative career such as literary publishing or column writing. As a minority in a predominantly Western-dominated society, she believes in the power of storytelling and hopes to highlight and share stories of diverse communities.
Digital Media Project
Brittany Halley: Brittany Halley is a first-year MA/PhD student specializing in rhetoric, composition and literacy. She received her BA in English from The Ohio State University.
Katie Jackson: Katie Jackson is a fourth-year graduating senior who is majoring in communication technology and minoring in American Sign Language and professional writing. She plans on attending Columbus State Community College to pursue an associate degree in American Sign Language interpretation after graduation.
Sam Thompson: Sam Thompson is a fourth year double majoring in English with a concentration in writing, rhetoric and literacy and finance.
News Filters:
---