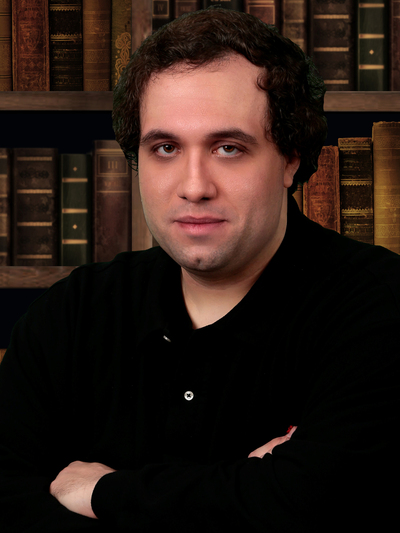 Jack Rooney
Senior Lecturer
He/him/his
573 Denney Hall
164 Annie & John Glenn Avenue, Columbus, OH 43210
Areas of Expertise
British Romanticism
Victorian literature
Poetry and poetics
Law and literature
Education
PhD, English, The Ohio State University, 2022
MA, English, Case Western Reserve University, 2017
JD, Case Western Reserve University, 2014
BA, English, Case Western Reserve University, 2011
Jack Rooney is a Senior Lecturer in the Department of English of The Ohio State University. He earned his PhD in English from The Ohio State University in 2022. Before he pursued graduate study in English, he earned his JD with a health law concentration at Case Western Reserve University School of Law in 2014. His current book project, entitled The Phantoms of a Thousand Hours: Ghostly Poetics and the Poetics of the Ghost in British Literature, 1740–1914, examines the formation of the ghost as a poetical entity from the melancholy meditations of the 18th-century Graveyard School to 19th-century elegy's fascination with the dead who speak. In this work he balances examinations of poets' speculations on the occult, for instance, in the spectral metaphorics of the understudied Spasmodics, with readings of poets who, with variable success, strive to keep ghostly incursions at bay even as they image the evanescence of the ghostly being in their poetical and prosodical techniques. Rooney believes a focus on ghostly poetics allows us to reconsider traditional markers of periodization and reorients us to the spectral persistence of a long Graveyard Century spanning from Thomas Gray to Thomas Hardy. Rooney argues that the ghost is the inchoate form of 19th-century lyric. His next project examines the affinities between 19th-century legal theory, especially of the legal fiction, and discourses of technical prosody. Rooney suggests that the field of law and literature studies must avert its gaze from narrative long enough to read the less consonant convergence of law with poetics. He approaches poetry and poetics and their nexus with the law as the place where law's establishing fictions and its normative gaze become visible, in the mapping of metrical "law" onto unruly texts. Reading law alongside poetics may serve, paradoxically, to fictionalize both the laws of prosody and the imagined poetry of law. Jack Rooney has presented work at the annual gatherings of the North American Society for the Study of Romanticism, the North American Victorian Studies Association, the Modern Language Association, the British Association for Romantic Studies and the International Gothic Association. Work arising from the dissertation and related projects has appeared in the Keats-Shelley Journal, Literature and Medicine and European Romantic Review.
Selected Publications
"'Only a Sense Remains of Them': Latescence and Outwatch in Shelley's Vigil." European Romantic Review, vol. 33, no. 3, 2022, pp. 427-48.
"'Here I was Obliged to Leave Off': The Unfinished Business of Shelleyan Thought and the Errors of Completion." European Romantic Review, vol. 32, nos. 5–6, 2021, pp. 651-66.
"'Words of Healing': The Literature of Automatic Writing as Treatment and Prescription in the Victorian Age." Literature and Medicine, vol. 39, no. 1, 2021, pp. 108-32.
Curriculum Vitae
People Filters: