May 5, 2020
Department announces undergraduate award winners
Image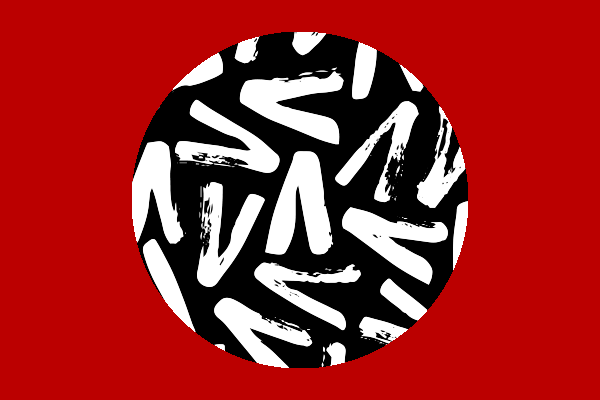 Description
In addition to congratulating the 141 graduating English majors of the Class of 2020, the Department of English is recognizing all the outstanding undergraduate award winners. The recipients of these awards include any Ohio State student who has earned an award for any of our department programs/concentrations, for our special undergraduate prizes and for select external programs.
Advanced
Accordion Header

BUSINESS AND PROFESSIONAL WRITING
Text
$750 awarded to the first-place student group and $250 to the second-place group for demonstrating excellence in professional writing produced in English 3304. Honoraria are also awarded to the instructors.
First-Place Winners
Isabel Young
Autumn Crawford
Morgan Marconi
John Krian
Professor Christa Teston, instructor
Second-Place Winners
Marlee Stollar
Jinho Kwon
Allie Businger
Christiane Buuck, instructor
Accordion Header

MINOR IN PROFESSIONAL WRITING
Text
This $4,500 award is given to an undergraduate student and is to be used for the improvement of their professional writing abilities. Candidates must be majoring in any science, technology or engineering discipline and minoring in professional writing in the Department of English.
Winner
Accordion Header

CREATIVE WRITING
Text
$100 for the best essay or nonfiction book chapter by an undergraduate student.
Winner 
Honorable Mention
Text
First place $600; second place $300; third place $150 for the best short story by an undergraduate.
First-Place Winner
James Bingman, "Dangerous Roads"
Second-Place Winner
Rose Tyler, "Among the Living"
Third-Place Winner
Text
First place $750; second place $350; third place $200 for the best piece of creative writing (any genre) by an undergraduate woman.
First-Place Winner
Second-Place Winner
Third-Place Winner
Angie Buttermore, "Broken"
Text
$1,500 for the best group of poems by any Ohio State English major.
Winner
Margaret O'Brien, In Which I Learn Guilt is a Glittering Thing
Honorable Mention
Natalie Keener, There Are Parts of My Body that Do Not Know Me and Other Poems
Text
This $11,000 scholarship is awarded to an Ohio State English major who has demonstrated a serious interest in Creative Writing. It may be used for tuition and fees, room and board, and other educational expenses. This scholarship has been generously provided by author R.L. Stine, an Ohio State English alumnus (B.A. 1965) and award-winning author of children's horror stories including the famous Goosebumps series. 
Winner
Accordion Header

DIGITAL MEDIA STUDIES
Text
$100 recognizing outstanding student digital media project(s) completed in an undergraduate course in the Department of English.
Winners
Mitchell Morgan
Ethan Rosen
Kira Stiggers
Caronique Campbell
Lauren Gibbons
Chaise Pickens
Billy Wollenburg
Accordion Header

FIRST-YEAR WRITING
Text
$50 for a researched essay that best demonstrates excellence in analysis, use of researched materials and academic form; sponsored by Cengage Publishing.
Winners
Accordion Header

UNDERGRADUATE SCHOLARSHIPS, GRANTS AND AWARDS
Text
The $500 Reiter scholarship recognizes the finest critical and scholarly writing by an undergraduate enrolled in an upper-level Department of English course.
Winner
Cecilia Hardy, "Tradition, Law, and Stifled Social Change in Chesnutt's The Marrow of Tradition"; Course: English 4595: Literature and Law; Instructor: Susan Williams
Honorable Mentions
Katelyn Armstrong, "Orientalist Othering from the Romantics to the Beats: A Look at Confessional Dreamscapes"; Course: English 4590.04H; Instructor: Clare Simmons
Rachel Stewart, "Queer Time, Queer Woolf, and the Number 37"; Course: English 4564.04; Instructor: Thomas Davis
Text
This $250 award is given to the best undergraduate academic paper or multi-modal project concerned with the literature, rhetoric, narrative, folklore, histories, laws and/or cultural practices of human rights. 
 Winner
Imani Harris, "Home-ing in On Freedom: Reconstructing Freedom for Black Women in Harriet Jacobs's Incidents in the Life of a Slave Girl"; Course: English 4551: Special Topics in Nineteenth-Century U.S. Literature; Instructor: Andreá Williams
Honorable Mention
Katelyn Armstrong, "Finding a Voice Against Violence, Through Collective Self-Identification"; Course: English 4587: Studies in Asian American Literature and Culture; Instructor: Martin Ponce
Text
Recognizes excellence in composition at the undergraduate level.
Winners
Madeline Conley, "The Male Savior in Contemporary Sports Films"; Course: English 3398: Methods for the Study of Literature; Instructor: Jennifer Higginbotham
Hamdi Mohamed, "The Relationship Between Immigrants' Language Experiences and Literacy Within the Nepali and Somali Communities of Central Ohio"; Course: English 3379: Methods for the Study of Writing, Rhetoric and Literacy; Instructor: Susan Lang
Text
Named in honor of Ohio State Emeritus English Professor David Frantz, this $500 award recognizes the most outstanding thesis completed by an English major during the previous three semesters.
Winner
Mary Dolley-Kinsey, "The Bird must sing to earn the Crumb": Emily Dickinson's Economic Explorations and Theories of Value"; Advisor: Beth Hewitt
Text
The $500 Sena award is designed to recognize and encourage excellence in English studies at the undergraduate level. It is awarded to a student who shows tremendous potential as an English major.
Winner
Text
This scholarship recognizes excellence in an English major from an under-represented Ohio State student population. 
Winner
Text
This award supports English majors who plan to undertake a thesis project and want funding to support their work or who need funding to enrich their research experience—such as travel money to visit a research library or present at a conference.
Winners
Elisha Stauffer
Rachel Stewart
Text
The Robert N. and Sharon S. Gandee Endowed Scholarship is awarded to a junior or senior enrolled in the College of Arts and Sciences who is majoring in English with a declared literature concentration for pre-education (Lit-Ed), is a graduate of public high school and demonstrates financial need and leadership abilities.
Winner
Text
The Denney Award is the most prestigious award offered by the Department of English. This $500 prize goes to the most outstanding graduating English major.
Winner 
Accordion Header

LORD DENNEY'S PLAYERS AWARDS
Text
These two awards are designed to recognize critical and scholarly writing by undergraduates enrolled in lower- and upper-division Shakespeare courses, including advanced English courses in which Shakespeare is taught.
Lower-Division Prize Winner
Emily Demmert, "'Burden of a Guilty Soul:' The False Intentions of Henry Bolingbroke in Richard II"; Course: English 2220: Introduction to Shakespeare; Instructor: Sarah Neville
Upper-Division Prize Winner
Jindi Zhang, "'Look!'—Sight and Seeing in Shakespeare's Othello"; Course: English 4520: Shakespeare; Instructor: Alan Farmer
Text
Open to undergraduate students of all colleges and majors throughout the university, the Lord Denney's Players sonnet competition is designed to encourage creative expression modeled on Shakespeare's most famous poetic form.
First-Place Winner
Logan Finley, "Gray Noise
Second-Place Winner
Judah Clayton, "Sonnet for Mercenaries"
Honorable Mentions
Heather Radcliffe, "Sumerian Sonnet"
Hannah Zoldesy, "Revival
Accordion Header

EXTERNAL AWARDS
Text
The Fulbright U.S. Student Program provides grants for individually-designed study/research projects to take place during one academic year in a participating country outside the U.S.

Winner
Text
The Fulbright U.S. Student Program provides grants for English Assistant Teaching Programs to take place during one academic year in a participating country outside the U.S.

Winners
Text
In honor of The Ohio State University's sesquicentennial anniversary, the university awarded 150 students scholarships of $2,500 each. Recipients were selected based on their demonstrated commitment to and passion for furthering the land-grant university mission: "To improve the well-being of our communities."
Winners
News Filters:
---