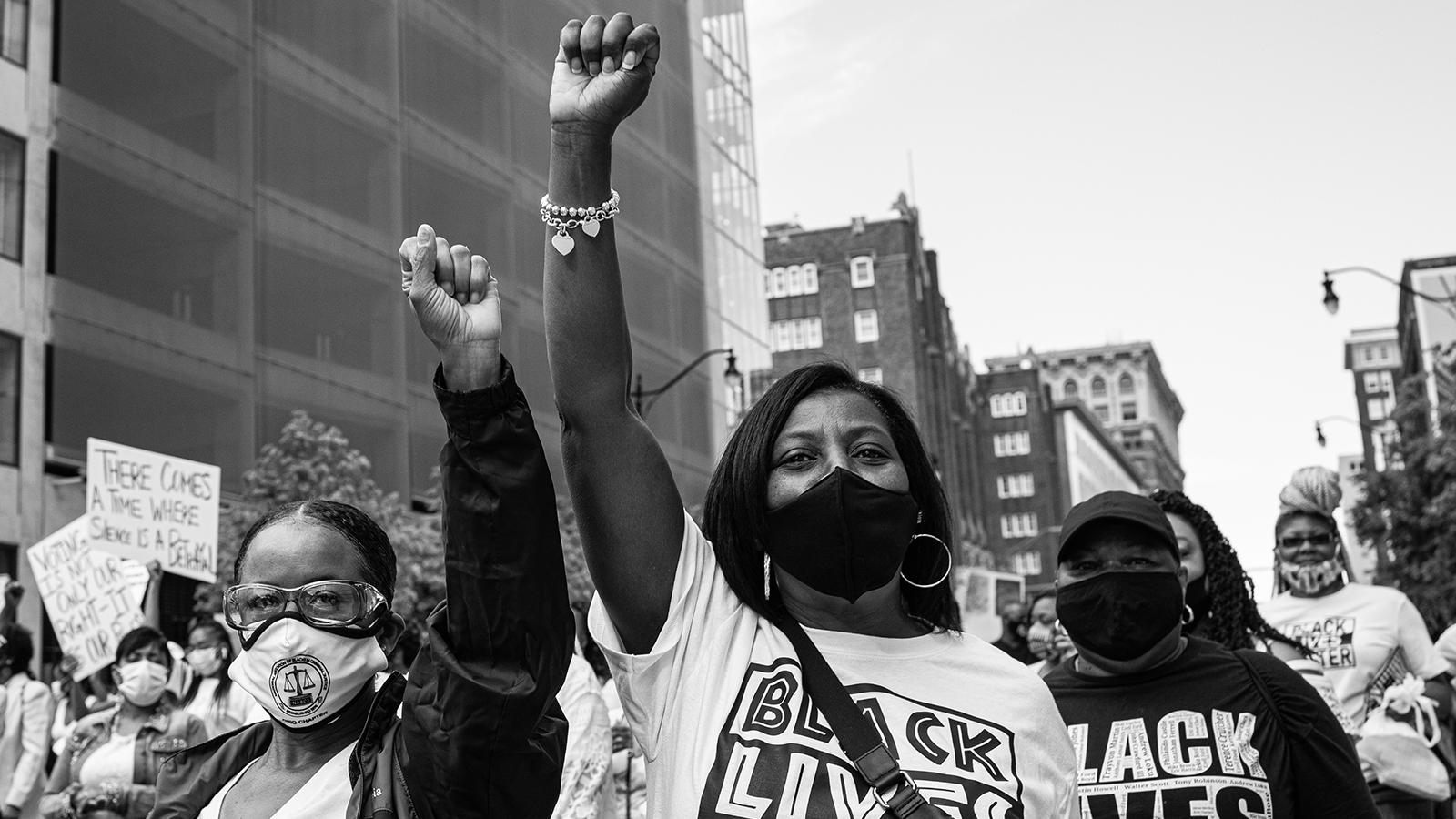 We the members of the English Department's Diversity & Inclusion Committee stand in solidarity with all of those on our campuses, around Columbus and Central Ohio, and across the nation, who are protesting white supremacy and proclaiming that Black Lives Matter. We mourn and are outraged by the losses of Jacob Blake, George Floyd, Breonna Taylor, Ahmaud Arbery and so many other Black people who have died at the hands of police and in other incidents of racist violence. We condemn the violence of anti-Blackness even as we acknowledge the structuring role of racism in institutions like ours. In our anger over these injustices, we join the leaders of our university in rejecting hate in all of its forms; in reaffirming the values of diversity, equity and inclusion; and in reflecting on the ways in which our university and our department have so often failed to live up to these values. In committing to structural change through deliberate action, we are guided by the testimonies of the members of our community who bear the everyday realities of racial oppression and endure its myriad of emotional, psychological and physical costs.
We acknowledge the department's failures to ensure a safe environment for students, staff and faculty of color and stress the need to create a climate that reduces alienation and exclusion. As our colleague, Professor Koritha Mitchell, has shown, it is essential for all of us to reject exclusionary and violent language; there is no place for racial slurs in our classrooms and shared spaces. Additionally, we call on the department to prioritize, in future hiring, the recruitment of faculty from marginalized groups and faculty working in underrepresented fields. Likewise, we recognize that faculty and staff of color are regularly called upon to perform additional labor to participate in diversity initiatives, to create a more inclusive climate and to mentor, support and serve as role models for students from marginalized groups. This "invisible labor," as Audrey Williams June calls it, is exhausting and has only increased in the last few months, as more and more people in positions of privilege have begun seeking to educate themselves about institutional racism within the academy and beyond. It is time—it has long been time—for white faculty and staff to step up and shoulder more of this burden, while at the same time, the department must establish practices for ways of recognizing and materially compensating this invisible labor.
We recognize that the field of English studies has historically centered on cultural formations that privilege whiteness and devalue Black experiences. The manner in which this material has been taught and the curricula built around it have served to reinforce racial hierarchies. In 2012, the department established a Diversity in English Studies requirement within the undergraduate major, reflecting a "conviction that English majors need to develop a critical viewpoint that…[understands] that different cultural positions, perspectives and identities are produced and intertwined within a web of power relations." As a result of this requirement, all majors graduate having taken at least one designated special-topics course that focuses on "the experience, literature, culture and history of marginalized and oppressed groups."
We recognize the need now to build on this foundational effort and commit to working with the curriculum committees in the department to create new instructional modules, courses and/or requirements that will amplify Black voices, specifically, and foreground the historical study of how white supremacy and white privilege have shaped the society and culture of the United States and the broader anglophone world. 
We believe that our actions as scholars, educators and mentors have the power to recognize, understand and combat structural racism and that the tools and insights of critical-identity studies can be learned and taught by all. Last year, as a means of disseminating these tools and insights, the department's Diversity and Inclusion Committee launched a series of forums on Anti-Racist Pedagogy, Methodology and Mentoring, designed to showcase the work of scholars, especially scholars of color, in our department and at other universities, who are on the cutting edge of their fields. The committee plans to continue this series, which was curtailed by the campus shutdown due to COVID-19, this year, holding virtual events that will draw, as last years' did, not just members of the English community, but faculty, staff and students from a wide range of departments. We will continue to partner with other campus organizations, like the Global Arts + Humanities Discovery Theme, to run these forums and to help amplify their own programming around issues of diversity, equity and inclusion, providing promotional and organizational support where we are able.   
Works Cited: 
Audrey Williams June, "The Invisible Labor of Minority Professors," Chronicle of Higher Education 8 November 2015.
Koritha Mitchell, "The N-Word in the Classroom: Just Say No," C19 Podcast 4 March 2019.