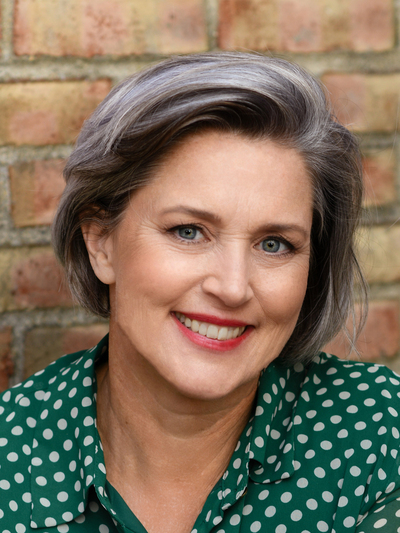 Margaret Price
Associate Professor and Director of Disability Studies Program
509 Denney
Columbus campus
Areas of Expertise
Rhetoric, composition and literacy
Disability studies
Education
PhD, University of Massachusetts
MFA, University of Michigan
BA, Amherst College
Pronouns
She/her/hers
Margaret Price is at work on a mixed-methods investigation, the Disabled Faculty Study, which combines survey and interview data to learn more about the experiences of disabled faculty in higher education. She is at work on a book titled Crip Spacetime, which reports findings from that study and proposes a new way of thinking about access in higher education. Price's first book, Mad at School: Rhetorics of Mental Disability and Academic Life (University of Michigan Press), won the Outstanding Book Award from the Conference on College Composition & Communication (CCCC). Her writing also appears in Hypatia, Profession, Disability Studies Quarterly, the Review of Disability Studies, Composition Studies, enculturation, College Composition and Communication, Bitch: Feminist Response to Pop Culture and Ms. magazine. In August 2017, Price was inducted into the Susan M. Daniels Disability Mentoring Hall of Fame. She is an avid knitter, inline skater, and is often accompanied by her dog Ivy.
Selected Publications
"The Precarity of Disability/Studies in Academe." Precarious Rhetorics. Ed. Wendy Hesford, Adela Licona, Christa Teston. Series in New Directions in Rhetoric and Materiality. Columbus, OH: The Ohio State University Press. In press.
"What Is a Service Animal? A Careful Rethinking." Review of Disability Studies 13.4 (2017).
(With Mark S. Salzer, Amber M. O'Shea, and Stephanie L. Kerschbaum.) "Disclosure of Mental Disability by College and University Faculty: The Negotiation of Accommodations, Supports, and Barriers." Disability Studies Quarterly 37.2 (2017).
(With Stephanie L. Kerschbaum.) "Stories of Methodology: Interviewing Sideways, Crooked, and Crip." Canadian Journal of Disability Studies 5.3 (2016).
"Un/Shared Space: The Dilemma of Inclusive Architecture." Disability, Space, Architecture: A Reader. Ed. Jos Boys. London/New York: Routledge, 2017. 155-172.
(With Victor Del Hierro and Daisy Levy.) "We Are Here: Negotiating Difference and Alliance in Spaces of Cultural Rhetorics." enculturation 21 (April 20, 2016).
People Filters: