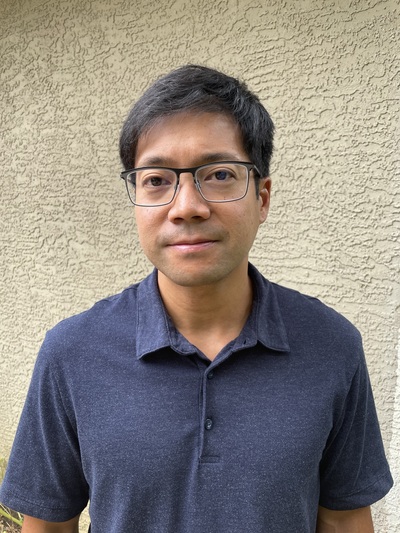 Martin Joseph Ponce
Associate Professor
He/him/his
545 Denney Hall
164 Annie & John Glenn Avenue, Columbus, OH 43210
Areas of Expertise
Asian American literature and culture
African American literature and culture
Queer studies
U.S. empire studies
Education
PhD, Rutgers University, 2005
MA, Rutgers University, 2002
BS, University of Wisconsin – Madison, 1997
Martin Joseph "Joe" Ponce is an associate professor of English and the academic advisor for the Sexuality Studies Program. His teaching and research interests focus on Asian American, African American and comparative U.S. ethnic literatures and cultures, queer of color and queer diasporic critique, and histories and theories of U.S. empire. A former co-coordinator of the Asian American Studies Program, Sexuality Studies Program and the Diversity and Identity Studies Collective (DISCO), as well as a lead co-organizer of the three "Queer Places, Practices, and Lives" conferences at OSU, he has been recognized for his institutional contributions with the Asian American Studies Program's Faculty Award for Service, the English Department's Marlene Longenecker Award for Teaching and Leadership, the Arts and Humanities Diversity Enhancement Award, and The Ohio State University's Distinguished Diversity Enhancement Award.
He is currently pursuing two book projects: a transnational analysis of historiographical Asian American literature that considers how articulations of competing imperialisms, nationalisms and desires simultaneously bolster and challenge American and Asian American exceptionalisms, and a comparative analysis of queer of color literature that examines how evocations of colonial histories, racial objectifications and reclaimed homelands provide alternative world(view)s to the exclusions of white imperial homonormativity.
Selected Publications
Ponce, Martin Joseph. Beyond the Nation: Diasporic Filipino Literature and Queer Reading. New York UP, 2012.
Moddelmog, Debra A., and Martin Joseph Ponce, editors. Samuel Steward and the Pursuit of the Erotic: Sexuality, Literature, Archives. Ohio State UP, 2017.
Ponce, Martin Joseph. "Queers Read What Now?" GLQ: A Journal of Lesbian and Gay Studies, vol. 24, no. 2-3, 2018, pp. 315-41.
Ponce, Martin Joseph. "Queer of Color Critique and Queer Asian North American Women's Literature." Oxford Research Encyclopedia of Literature. Oxford University Press, 2019.
Ponce, Martin Joseph. "Diaspora as Frame and Object of Analysis in Asian American Studies." The Routledge Handbook of Asian American Studies, edited by Cindy I-Fen Cheng, Routledge, 2017, pp. 65-82.
Curriculum Vitae
People Filters: