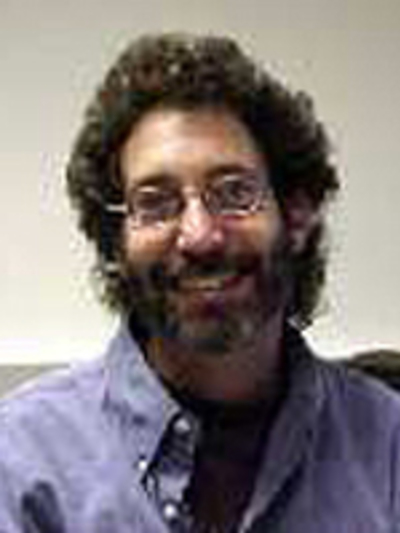 Stuart Lishan
Professor
He/him/his
122 Morrill Hall
Morrill Hall
Marion Campus
Areas of Expertise
Creative writing (poetry)
Creative writing (fiction)
Creative nonfiction writing (memoir)
Twentieth-century poetry
Pedagogy of creative writing
Literature of the fantastic
Education
PhD, University of Utah, 1987
MFA, Columbia Univesity, 1982
BA, Reed College, 1977
Stuart (S.D.) Lishan is the author of three novels, most recently Miss Emily's Book of Spells (Book of the First Part: Where I Escape From Slavery, and Encounter Many and Sundry Adventures as I travel North and Come to Meet Miss Emily Dickinson at Last) by Hechizar Spelwomnn. His other novels include Between Us & Spiritland and Lightseeder. He is also the author of a book of poems, Body Tapestries, published by Dream Horse Press, a winner of its Orphic Prize for poetry. His fiction, creative nonfiction, and poetry have been published in numerous literary magazines and anthologies, such as the Kenyon Review; New England Review; Arts & Letters; Creative Nonfiction, Brevity; The Literati Quarterly; and Literature, the Human Experience. He also writes essays having to do with the pedagogy of creative writing, which have appeared in venues such as the International Handbook of Research in Arts Education and CREDO: An Anthology of Manifestos and Sourcebook for Creative Writing. He has received fellowships from the Ohio Arts Council and the California Arts Council, as well as grants for his work to promote service-learning. His teaching interests include creative writing and poetry, for which he has been awarded the Alumni Distinguished Teaching Award from The Ohio State University.
Selected Publications
Body Tapestries. Aptos: Dream Horse Press, 2006. Print.
"Midwinter." Measure 11.1 (2016). Print.
"When Uncle Jacob Died," The Truth About the Fact (International Journal of Literary Nonfiction) X.1 (Spring 2016): 47-54. Print.
"Winter Count, 1964." Literature: The Human Experience. Shorter 11th Edition. Ed. Richard Abcarian, Marvin Klotz, and Samuel Cohen. New York: Bedford/ St. Martins, 2015. 754-756. Print.
"The Morning of the Sylmar Quake." The Literati Quarterly. Web. (September 2014): 20-21. 
People Filters: