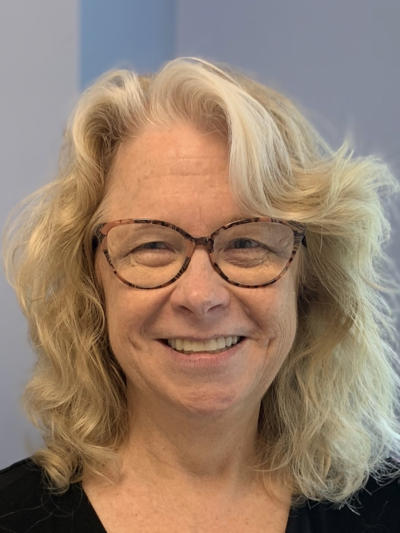 Wendy S. Hesford
Professor, Ohio Eminent Scholar and Faculty Director of Global Arts + Humanities Discovery Theme
She/her/hers
518 Denney Hall
164 Annie & John Glenn Avenue, Columbus, OH 43210
Areas of Expertise
Rhetoric, writing and critical literacy
Critical human rights and humanitarian studies
Transnational feminist and visual culture studies
Critical human trafficking studies
Anti-racist rhetoric, pedagogy and methods
Education
PhD, New York University, 1992
MA, New York University, 1987
BA, Montclair University, 1984
Wendy S. Hesford is a professor of English and an Ohio Eminent Scholar of Rhetoric, Composition and Literacy. Since 2018, Hesford has served as faculty director of the Global Arts + Humanities Discovery Theme. She has affiliate appointments in women's, gender and sexuality studies and comparative studies. She is interested in the transformative role that critical human rights literacy plays in exposing the violence of representation, revealing hidden, repressed and silenced stories.
She is the author of seven books: Framing Identities: Autobiography and the Politics of Pedagogy (U Minnesota P, 1999), winner of the 1999 W. Ross Winterowd Book Award; and Spectacular Rhetorics: Human Rights Visions, Recognitions and Feminisms (Duke UP, 2011), winner of the 2012 Rhetoric Society of America Book Award. She is co-editor with Wendy Kozol of two collections: Haunting Violations: Feminist Criticism and the Crisis of the "Real" (U Illinois Press, 2001), Just Advocacy? Women's Human Rights, Transnational Feminisms, and The Politics of Representation (Rutgers UP, 2005), and co-editor with Adela C. Licona and Christa Teston of Precarious Rhetorics (Ohio State UP, 2018). Hesford is also co-author with Brenda Brueggemann of the textbook Rhetorical Visions: Reading and Writing in a Visual Culture (Prentice Hall, 2007).  Her third monograph Violent Exception: Children's Human Rights and Humanitarian Rhetorics (Ohio State UP, 2021) focuses on strategic deployments of the humanitarian figure of the child-in-peril in late twentieth century and early twenty-first century American political discourse. In its focus on how and why certain figurations of the child-in-peril come to matter and for whom, Violent Exceptions redirects research in rhetorical studies to the material-rhetoric of emergency and to the consequences of humanitarian orientations to children's human rights.  
She is the recipient of numerous teaching awards and research grants, including Ohio State's College of Arts and Sciences Outstanding Teaching Award, the Ronald and Deborah Ratner Distinguished Teaching Award, NEH Summer fellowship, OSU Research Enhancement Grants and Coca-Cola Critical Difference for Women Grants, among others. She has published in a range of journals, such as Biography, College English, Journal of Human Rights, Humanity, Philosophy and Rhetoric, PMLA, Rhetoric Society Quarterly and TDR: Journal of Performance Studies. She is past president of the Women's Caucus of the Modern Language Association. She has held visiting scholar appointments at Columbia University's Center for the Study of Human Rights, Emory Law School, working with The Vulnerability and Human Condition Initiative and at Yale University, where she held the 2016-2017 Modern Day Slavery and Human Trafficking residency research fellowship at the Gilder Lehrman Center for the Study of Slavery, Resistance and Abolition.
Selected Publications
People Filters: