May 22, 2023
A tribute to our graduating student employees
Image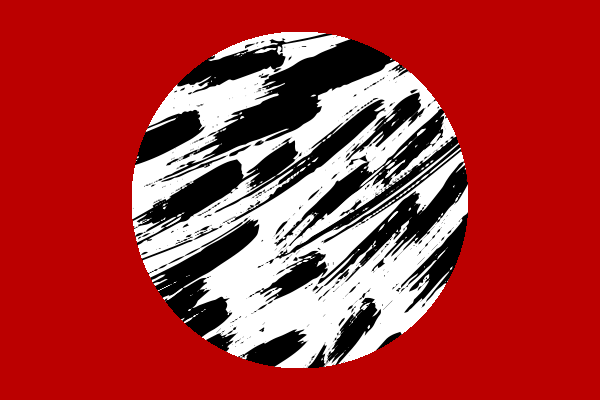 Description
As we celebrate graduation and the class of 2023, we also bid a bittersweet farewell to six of our student employees. These students have left an indelible mark on the department, serving as department ambassadors, writing press releases and feature articles, staffing the front desk, and supporting instructors in the DMP. Their presence will be missed in Denney Hall. We thank them for all they've done and wish them the best as they begin the next chapter of their lives!
Advanced
Text
Nalijah Daniels
Department Ambassador Team Lead
As a rule, the Department of English does not hire first-year students. But Nalijah Daniels is the exception, the best rule we've ever broken. When we interviewed her the summer before her first year at Ohio State, we were immediately struck by her warmth and presence, her maturity far beyond her years. We had the privilege of watching her grow in her confidence and skills as she took on leadership roles, serving as an unofficial deputy Team Lead in her junior year and as the official Team Lead in her senior year. Nalijah sets the standard and the tone for our student workers, balancing being able to have fun and being a go-to resources for others in the department, making operations run smoothly. She brings amazing energy to the department with her bright and welcoming spirit: it is impossible not to smile when Nalijah is around. As a Department Ambassador, Nalijah connects to prospective and current students, treating everyone with kindness and empathy – she's thoughtful in every sense of the word. She's also highly intelligent, curious, and capacious, with interests ranging from Dior's latest collection to contemporary fiction. A Morrill Scholar, an Ohio Union Activity Board member, and a R.L. Stine Award winner (amongst other honors), Nalijah has accomplished so much at Ohio State. We're not entirely sure what we'll do without her, but we know that she'll go on to be a force in the world, so we're thankful to have been a part of her journey.
Text
Katie Jackson
Digital Media Project Student Assistant
Katie brings an infectious energy to the DMP. She's always willing and eager to answer any question that comes her way at the front desk, and if she doesn't know the answer, she'll do all she can to find out. From suggesting ways to make the DMP more inviting, to creating digital signage, to figuring out the vagaries of vintage (and sometimes nonfunctional) video games, Katie has been a fantastic addition to the DMP staff this year. We're sad to see her leave, but thrilled to congratulate her on graduating and all that lies ahead for her!  
Text
Jayasree Sunkireddy
Student Communications Team Leader
If you're looking for creative ideas for social media posts, ideas for an exciting feature article, or a subject for a student spotlight, Jayasree Sunkireddy will have a suggestion for you. During her two years on the Student Communications Team, Jayasree has had an immeasurable impact. She was instrumental in reviving the department's Instagram presence, helping the team use the unique features of Instagram to massively grow our audience. She reimagined the team's article revision workflow, helping ensure that new team members had more time to acclimate themselves to the department's writing style and voice. And she guided new team members through the complexities of writing using AP style. Plus, Jayasree took over as Student Team lead after the role had gone unfilled for over a year, helping to create a new template for future team leads. She led the team effortlessly through my parental leave, ensuring that nothing was missed or fell through the cracks. Jayasree's talent, energy and leadership will be deeply missed in the department, but we're so excited to see the amazing things she goes on to do!
Text
Emily Swick
Department Ambassador/Student Administrative Assistant
Emily Swick always lights up a room, so for the past two years, 421 Denney has been very bright indeed. Quick to smile, Emily's jovial and outgoing spirit makes the main office a great place to be. Emily blends being warm and engaging with being extremely precise and capable. One never needs to ask Emily to do a task twice. She is always game to jump in and help solve a problem or take on a task. Serving as a Department Ambassador, her good humor and authenticity help make prospective students feel at ease – she represents the department admirably. Accomplished and ambitious, Emily will be taking her talents to New York City, and while we will miss her, we know her sparkle will standout even in those bright lights.
Text
Sam Thompson
Digital Media Project Student Assistant
Sam Thompson just joined the DMP staff in autumn of 2022, but his quiet, cheerful diligence has been vital to the DMP this year. He's always ready to pitch in, whether the task at hand is moving a laptop cart, running a workshop, troubleshooting classroom computers or setting up a video game system. Instructors regularly praise Sam's work, noting his readiness to help out and answer any question that might come up. Sam was instrumental in helping to make the DMP a warm, welcoming space this year. We'll miss him, but we wish him the best in everything that comes next for him!
Text
Casey Ziegler
Department Ambassador/Student Administrative Assistant
From gravestone proofreader to astrological translator, Casey has an extensive and eclectic skillset. Casey never seems to be flustered – she deals with even the most unexpected or bizarre situations with her characteristic calm. Her composed manner was immediately apparent when we first met her, and the second we finished interviewing her, we knew she had to join the team. Casey is extremely competent and always ready to help out with any task, which she always accomplishes quickly and accurately. She's also approachable and, above all, kind. Casey is considerate, warm, and genuinely fun to be around: I can't imagine an uninteresting conversation with her. Over the past two years, we've learned from and laughed with Casey, and I know she'll go on to dazzle the denizens of New York City just like she amazed us.
News Filters:
---