November 5, 2021
'Supremely Tiny Acts': A new, inventive book from alumna Sonya Huber
Image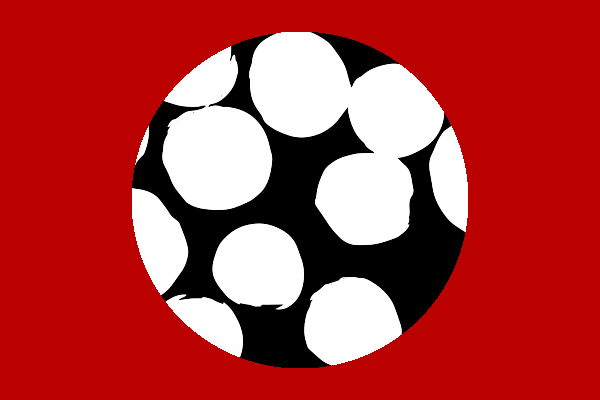 Description
COLUMBUS, Ohio (November 2, 2021) — Sonya Huber didn't have the idea to write her latest book until the afternoon of the "anxiety-fueled" day it's written about.
Supremely Tiny Acts chronicles the events of Nov. 19, 2019, when Huber had to make a court appearance for civil disobedience while also finding time to help her son get a learner's permit. That whole day she was forced to juggle two parts of her life — being an activist and a mother.
Huber, a journalism and creative writing alumna who writes essays, memoirs and literary nonfiction, considers the idea to write Supremely Tiny Acts a "happy accident" because the thought came to her on a day when she had plenty of down time to take detailed notes of everything that occurred. In later months researching that day and compiling her notes, she would discover new connections between the personal and the political that she didn't see in the moment.
For years, Huber, who earned her master's degree in journalism and her MFA in creative writing from Ohio State, knew she wanted to write a book that took place over the course of a day and was told using stream-of-consciousness writing. Before writing Supremely Tiny Acts, she couldn't think of a longer example of this form of writing where the events took place within a day. Huber had always admired that format in fiction, and her first time experimenting with it was for an online project in 2018. That inspired her to want to try again, so Supremely Tiny Acts has been years in the making. Huber chose to publish the book with Mad Creek Books, a literary trade imprint at The Ohio State University Press, because it highlights experimental works. Supremely Tiny Acts was published in October.
"The experimentation with form allows her to reach a more universal audience," said Lee Martin, a College of Arts and Sciences Distinguished Professor in the Department of English. "It's not just her story. It's our story. It's our country's story."
Among the larger themes Huber tackles in Supremely Tiny Acts is an examination of the relationship between activism and disability. She was diagnosed with rheumatoid arthritis in 2010, and since then accessibility has become an increasingly important factor in determining what events she can participate in. Huber found it easier on her joints to protest climate change by obstructing traffic in Times Square with a mass of protestors chained to, glued to and surrounding a boat than to walk in a Washington, D.C., march.
When reading Supremely Tiny Acts, readers will understand that small actions can lead to significant change and that activism isn't only for certain people.
"You can be a very anxious, disorganized person with too many things going on and still do activism," Huber said. "You don't have to be a hero to do it, you can just be a mom like me."
Supremely Tiny Acts is Huber's sixth published book since graduating with a Master of Fine Arts in creative writing in 2004. Her career wouldn't have been the same without the experiences and mentorship she received at the College of Arts and Sciences.
Huber first came to Ohio State to pursue a Master of Arts in journalism. Toward the end of her studies, peers in the program encouraged her to take a new creative nonfiction class that ended up being her first exposure to the craft. However, she graduated with an MA and worked at a few Columbus publications before taking the leap to pursue an MFA in creative writing.
Through multiple creative nonfiction workshops, Huber learned how to experiment with structure, increase the narrator's significance and write about her own thoughts and experiences in a way that enhanced the literary elements of her works without taking away from the facts.
But it was meeting Martin – who was teaching in his first-ever class at Ohio State – that gave Huber a strong, personal influence on her writing path.
She thought of Martin as an inspiration, especially after reading his book Turning Bones since she wanted to pursue a similar project to share her grandfather's exploits as an anti-Nazi activist during World War II. While working on that narrative, which became her MFA thesis Opa Nobody, Martin helped her find more examples that could contribute to the development of her story.
After graduating from the MFA program, Huber continued to revise Opa Nobody. Martin thought it would make an excellent addition to the American Lives series at the University of Nebraska Press and introduced her to an editor while at a NonfictionNOW conference. Months later, Opa Nobody had a physical release.
"Lee just completely emboldened me to do what I wanted to do and supported me every step of the way," Huber said.
From there, they formed a bond that has endured for two decades. Martin has read every book Huber has published, including Supremely Tiny Acts, and continues to see the same courage and vitality reflected on the page. He notes that her commentary on social issues and unique approaches to writing creative nonfiction make him anticipate each new release.
"Sonya was an exceptional student because of her natural talents, and she became an exceptional writer because of her perseverance," he said. "No matter what was going on in her personal life or her professional life, she was always writing."
---
This article was originally published on November 2, 2021, by the College of Arts and Sciences.
News Filters:
---