May 4, 2021
Student Spotlight: Deepal Nadar finds happiness in her English major
Image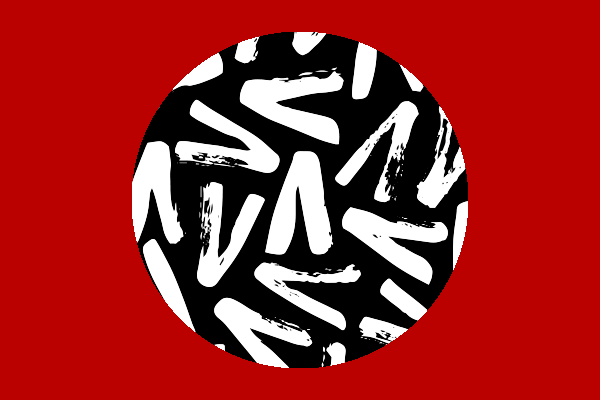 Description
There aren't a lot of English majors who accidentally become president of a club, much less of the Amateur Radio Club, a student organization housed in the College of Engineering. But Deepal Nadar is that rare English major. Nadar recounts that as her third year with the Amateur Radio Club was about to begin, "I was set to be vice president... but the president and other vice president had to step down from their roles. That set me up as the new president by default!" Now, as president, she takes part in a plethora of club activities. 
Nadar was involved in robotics in high school, so she figured taking the course Fundamentals of Engineering her first year in college was the right choice. However, engineering didn't make Nadar happy. Later that year, after struggling with mental health issues, Nadar said, "I reevaluated my life goals." This reevaluation brought her to the decision to be an English major with a concentration in literature, film and popular culture studies. Nadar stated she switched majors because "English was the subject I enjoyed most in high school, and I wanted to study something that made me happy." 
So, how did Nadar end up in an engineering environment at the Amateur Radio Club after deciding to switch to an English major?  
According to Nadar, she received emails for a full year from the Amateur Radio Club and other student clubs at The Ohio State State University before she decided to give one a try during her second year. She stated, "It was after the depression thing, and I got the email and decided to show up." Actually, when Nadar attended her first Amateur Radio Club meeting, she thought she was attending a meeting for AROUSE, a student-run radio station that broadcasts only on the internet. When Nadar arrived at the meeting and realized the club was not what she expected, she decided to stay for the meeting anyway. 
During Nadar's second year at the Amateur Radio Club, she was the vice president of outreach, which meant that she was in charge of club emails and social media management. The Amateur Radio Club created this position for her. Nadar struggled at first figuring out how her skills of being an English major would transfer to running a STEM club filled with people that have electrical engineering backgrounds. She said, "Sometimes I feel some serious imposter syndrome." To combat the feeling, she says, "I just have to remind myself that I bring other skills to the table. I may not be able to build my own handheld radio, but I can keep this club going and keep us all connected."  
Nadar feels confident writing for the Amateur Radio Club due to the skills she has developed as an English major. She stated, "I'm grateful for all the writing I've had to do. A club email with a few sentences is a piece of cake compared to the papers I'm used to. I imagine that writing large amounts of anything will be easier for the rest of my life."   
When asked how being an English major has impacted her life, Nadar stated, "Really the biggest thing is that I'm so much happier." 
Along with the Amateur Radio Club, Nadar is involved with the Women's Carball Championship, a women's-only tournament of the arcade-style game Rocket League. She is one of five commentators for the championship. Nadar started commentating when the Women's Carball Championship began in January 2020, and she has been doing so ever since. 
Nadar is also a volunteer for the Buckeye Peer Access Line (PAL). She states, "The Peer Access Line is a 'warm-line' for members of the OSU community to call. A warm-line is a step down from a hot-line and callers can come to us with any concerns they have about their emotions, school or life in general. We accept calls weekdays from 8:00[pm]—midnight. I do one or two shifts a week."  
Nadar began her involvement with PAL toward the end of her second year when she saw a notice asking for volunteers. She said, "I applied and forgot about it (back then I didn't understand what it was) and had an interview over the summer. Then the first batch of pals was fearlessly trained by Ivory Levert, Ezekiel Peebles, Emily and our very own Carmen [Greiner, English alumna]! I've continued doing that through the pandemic remotely. It's been my rock through this all."  
As Nadar finishes her fourth year and goes onto her fifth, she has found ways to take her life and scholastic experiences and turn them into positives for herself and others. Even though she doesn't have a clear-cut plan as to what she would like to do when she graduates in 2022, Nadar will continue to pursue the things she is passionate about and that make her happy.  
---
News Filters:
---