Professor Lee Sheridan Cox, one of the first female full professors at The Ohio State University, passed away on March 17, 2013, in Crawfordsville, Indiana. Professor Cox, a scholar of Shakespeare and Milton, retired from the University in 1980.
In the obituary that her family shared with The Columbus Dispatch, and with the English Department, Professor Cox is remembered as a scholar and author, who was born in Darlington, on Oct. 19, 1916, to Georgia P. and Royal B. Cox.
She graduated from DePauw University in 1938 and received her PhD in English Literature from Indiana University in Bloomington in 1962. During the 1940's and 50's she taught high school English in many Indiana towns including Argos, Winamac, Alexandria, Greencastle and Lebanon. At OSU she moved up the professorial ranks and became full professor in 1973. She was honored and named an Emeritus Professor after she retired in 1980. She lived in Columbus, Ohio, until 2011 when she moved to Crawfordsville.
Her contemporary colleague, Emeritus Professor Arnie Shapiro, shared the follow recollections:
"[She] was a specialist in Shakespeare, Milton, and seventeenth century poetry. She published a monograph on Hamlet (OSU Press), a collection of detective stories, featuring children detectives (she was proud that two of the stories had been published in Ellery Queen's Mystery Magazine; the collection was published by Scribners), and many poems. It should be noted that she was a pioneer in the English Department, one of the first female full professors."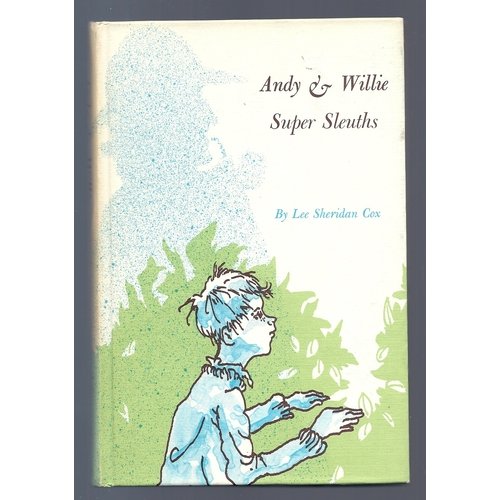 As Professor Shapiro recalls, Cox was the author of several notable books and articles including, "A Question of Order in Canterbury Tales," which appeared in 1967, in the Chaucer Review; and Figurative Design in Hamlet: The Significance of the Dumb Show, published in 1973 by The Ohio State University Press. While teaching at Lebanon (Ind.) High School, her story "A Simple Incident" (one of the stories published in Ellery Queen's Mystery Magazine) won an annual award for best short story of 1955. Professor Cox later turned the tale into the engaging Andy and Willie: Super Sleuths mystery, published by Scribner's in 1967.
A memorial service is planned for Sunday, May 19 at 2 p.m. at the Odd Fellows Cemetery in Darlington, Indiana.
Memories of Professor Cox are welcome, and will be permanently archived in our Web site Memorial page.
The picture of Professor Cox is used with the kind permission of her friend Heather Caldwell-Sebetich.