June 9, 2021
Professional Writing Spotlight: The Making of a Writer—Write Well, Excel Anywhere
Image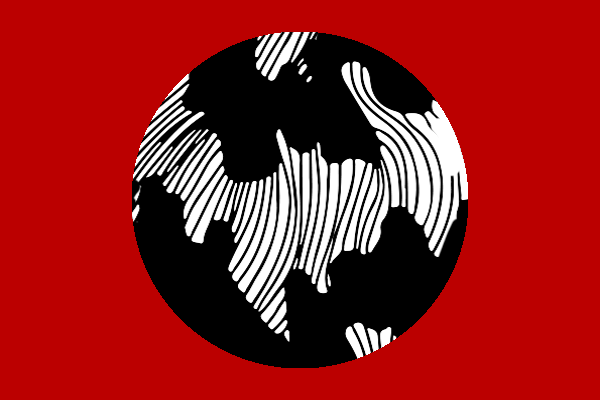 Description
"I talk more about [my minor] in my interviews than I do my major, because people are interested," says 2019 Minor in Professional Writing and The Ohio State University graduate Lauryn Rotonda. She notes that when she interviewed for her first post-graduate position at The Pizzuti Companies, a real estate development firm, the first thing the owner said was, "You have a writing background. That's impressive because then I know that you know how to speak properly. Writing's a very strong skill." 
When Rotonda started working as a marketing and communications assistant at The Pizzuti Companies, she wasn't sure how much writing she would be doing. "I didn't think I would want to do real estate," she recalls, "but the position description was too perfect to pass up." In spite of her initial reservations, the position turned out to be a great fit. One of her favorite projects was implementing a new social media strategy for the company. She created, captioned and monitored all content across Facebook, Instagram and LinkedIn. "It [was] a lot of fun because it truly [was] my project," she remembers.
Rotonda was hired to write proposals, but she also created branding for restaurants, hotels and industrial warehouses. Her favorite project was branding The Pizzuti Companies' newest hotel, The Joseph Nashville. She helped create messaging for the hotel, its restaurant, art program and two bars. "It has been rewarding to see all of the work our team has done," Rotonda affirms.
Wexner Medical Center leads to freelance position after graduation 
Rotonda didn't plan to go into writing for real estate. Instead, she was interested in working in a healthcare setting. Her internship at the Wexner Medical Center allowed her to merge her interests in healthcare with the writing skills she had developed as a strategic communications major and Professional Writing minor. As an intern, Rotonda created informational and engaging posts on a variety of topics for the Wexner Medical Center blog. By the end of her internship, she was helping to manage their social media presence and plan content for their marketing campaigns. 
After graduation, her work at the Wexner Center led to a freelance position through December 2019. Working as a freelance writer offered Rotonda the opportunity to use her writing skills in another meaningful way. She enjoyed the opportunity to attempt new assignments, promote knowledge on important topics and be part of an engaging organization. 
It's all in the details 
Rotonda attributes her success to the expertise and high editing standards the Minor in Professional Writing instilled in her. Whether it's an email to her boss, creating a social media plan or writing a proposal, Rotonda always takes the time to check over her work. The goal is to provide as much information as possible to speed things along, especially when relying on someone else to keep projects moving. 
"The biggest thing I learned during my internship that carried over to my full-time job is to be very detailed in everything you do." Rotonda's experience with the Wexner Medical Center fostered skills outside of writing too. Rotonda works with a team of people and quickly realized that her own work relies on the work of others. "I also learned that you have to be patient" when waiting for team members' responses, she says.
Achieving a career goal 
After working with The Pizzuti Companies for about a year, Rotonda relocated to Philadelphia to achieve two of her goals: getting closer to the east coast and working for a public relations agency. She quickly achieved both of those goals. "As soon as I got to Philadelphia," Rotonda says, "I began working as an assistant account executive at Gregory FCA, one of the largest PR agencies in the nation and the largest in Philadelphia." She was recently promoted to account executive on her team and credits the fundamental writing skills she gained in the Minor in Professional Writing as contributing to her day-to-day success. "Whether it be writing emails to CEOs of companies, drafting and editing bylined articles to be published in trade publications or pitching timely stories to reporters, writing is at the core of what I do every day." 
Turn connections into a network 
Whether at the Wexner Medical Center, The Pizzuti Companies or elsewhere, Rotonda works as part of a larger team. Those teams of writers have helped her build a strong network in the writing world. That network also extends to her classmates in the Minor in Professional Writing Capstone Course. 
Rotonda offered up this insight for those in the minor: "The Minor in Professional Writing is more than just another degree to graduate with. It's a very unique opportunity—allowing students to gain real-world experience in the field while still in school. Although I had other internships and positions, the internship portion of the minor enabled me to easily see the correlation between what I was learning in school and how it could be applied in a corporate setting. The minor also allowed me to build connections with other students in the minor, faculty and industry professionals. To this day, I am still connected with my professors, classmates and OSUWMC supervisors. It has been great to follow along with my classmates' journeys and see how the minor program also helped them achieve their desired goals."
---
By Alex Garber
News Filters:
---