October 14, 2019
Obsession Story: James Phelan on basketball
Image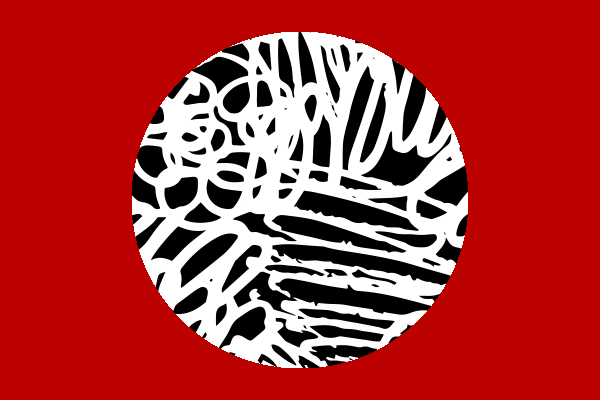 Description
For this series, we reach out to a member of the department who has a very particular obsession and ask them to share it with the world. In this edition, Distinguished University Professor, Director of Medical Humanities and Director of Project Narrative James Phelan writes about his fervent obsession with getting buckets.
Basketball—for much of my life the word has been "a summons to all my foolish blood."  Now that age and arthritis have taken me off the court, my obsession expresses itself in my dreams—not every night, but frequently enough to remind me that I'm still hooked. In order not to obsess over my obsession here, I'll focus primarily on the early chapters of my relation to the game and then round things off with a few reflections.   
When I first discovered basketball as a kid on Long Island, I was bewitched. I loved the feel of the ball in my hands, and I loved even more the sight of it going from my right hand to and through the hoop. Not Freud's fort-da, but challenge encountered and challenge met. I marveled at the skills of older and taller players, and earnestly worked to improve my own. I was as happy on the court practicing by myself as I was playing with and against others. In seventh and eighth grade, Saturday mornings from November to March were magical because I got to put on a uniform (green and white with "St. Joseph's" printed in an arc on the sleeveless jersey) and play against kids from other Catholic grammar schools in our CYO league. Fifty-five years later, I still remember the game in which I successfully face-guarded the best shooter on the other team, holding him scoreless until he got loose in the final minute and hit the game-winning shot. Oof—that one still hurts.
In high school in New Jersey, my obsession increased. I had some leg problems that ended my freshman season early and sidelined me for all of my sophomore year. The seemingly interminable six weeks I spent with my right leg in a cast taught me a lot about desire, deprivation and patience. I would lie on my back on my bed and practice my shooting motion, yearning and dreaming. Once I was cleared to play, I went all in. Working on my new jump shot, I'd shoot and shoot and then shoot some more (did I love to shoot or live to shoot?) During junior year, I was a scrub on the varsity, but a happy one—I could practice again! During the summer between junior and senior year, I played every day ("you guys go to the beach without me") and at night frequently strapped on my ankle weights and ran sprints under the streetlights. I got fitter and better, and during my senior year I had some good moments (a 20 point game!), but hadn't quite figured out how to consistently do in our games what I was doing in our practices.
I wasn't good enough to be recruited to play at the next level, so I tried out as a walk-on at Boston College. Freshmen were not then eligible to play varsity, so I "just" had to make the freshman team. Hall of Famer Bob Cousy was the varsity coach, and, fortunately for me, he hated recruiting. That year he lost key guys on his short list to other schools, and he brought in only two scholarship players. Not only did that leave space for walk-ons, but—holy buckets, Batman!—I turned out to better than one of the scholarship guys, and I ended up leading the team in scoring. Maybe I could play at this level. One of our big games that year was on the road at the University of Massachusetts, a team led by another kid with Long Island roots—Julius Erving. We went into the game undefeated (10-0), and I outscored Erving (18-17). But he blocked my shot more than once, and UMass beat us by 32. After that game, well, his career and mine went in different directions, though we both added the title of "Dr." to our names.  
The immediate direction for me was toward the bench. I rode the pine for most of my sophomore and junior years, but, ah, sweet satisfaction, I started as a senior. The most memorable game was at home against the University of Rhode Island. It was a nip and tuck affair and tied with seconds to go. The ball swung to me, and I drove down the left side of the lane, getting an edge on my defender. As I was going up for the left-handed hook I'd been practicing since I was eleven, Rhode Island's 6'10" center jumped to block it. I managed to get the ball over his outstretched hand but then watched in dismay as it spun around the rim and fell out. ("Get your rims fixed!" I cheekily said to our coach the next day.) Overtime! With two seconds to go in the extra period, we were down one and had the ball out of bounds at mid-court. Time for our pick play to get one of our big men a final shot near the basket. I was to make the pass. But Rhode Island put one of their big men on me, and his jumping and waving obstructed my vision.  So, I just threw the ball to the spot on the floor where my teammate would be if the pick had worked. Success! Victory! Joy!—that one still makes me smile.
When I got to graduate school at the University of Chicago, the game was an oasis for me. Struggling in my studies, I would play to remind myself there was something I was good at. Then, after I more or less figured out the grad school thing, I played in park leagues around the city. When I came to Ohio State, I realized that my senior male colleagues expected me to lead the Department team—Ezra's Pounders!—to the intramural title. Fortunately, that was an expectation I could meet. I kept playing into my fifties, until an arthritic hip led me to channel my obsession into following the NBA. If you want to know about the Cavs' 2016 title team, I'm the man to see.
Well, as I often ask my students, so what? Why basketball and what might this look back tell me about myself? In part, basketball and I just clicked: playing this game gave me more pleasure than most other activities, including playing other sports. Something about me was drawn to the way basketball rewards both repetition and improvisation. In part, playing the game gave me an important piece of my identity, an athletic yin to my student/academic yang. I wasn't just this, I was also that. (I was other things too, but they're for a different story.) In part, playing the game provided another outlet for my striving: I could get better, I could walk on at a Division I school, I could become a starter, I could help us win games, I could accomplish something. Finally, though, I think there's an element of my obsession that's inexplicable. It just is. 
---