July 5, 2022
Nick Hoffman reflects on his journey through recovery and graduate school
Image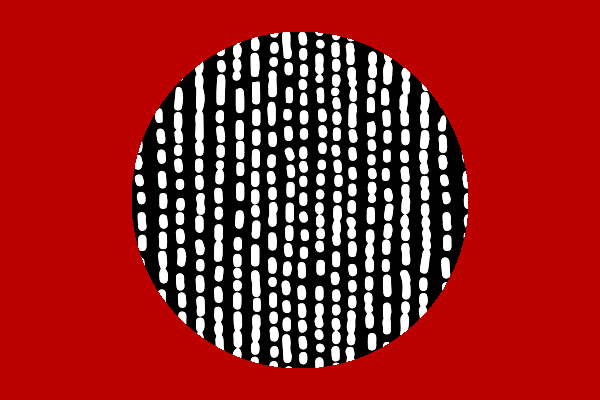 Description
PhD student Nick Hoffman has had a long journey to Ohio State. He grew up in the Hudson Valley in New York — a place he describes as similar to Washington Irving's "The Legend of Sleepy Hollow" — and attended college nearby. From there, he completed two master's programs abroad. As he nears the end of his doctoral program, he reflects on his personal growth during his time at Ohio State with the question, "Who says a PhD can't be a journey of self-discovery?" 
Before coming to Ohio State, Hoffman earned his BA in English from Vassar College. Like many students, he had switched his major a few times before choosing English. "I tried astrophysics, and even worked nights at the college observatory as part of my work study. Then, I went all-in on International Studies with a concentration in Russian." However, after taking a writing seminar about the Middle Ages, he found himself switching his major again, this time to literature. He says, "Medieval literature scratched all my academic itches. I could study historical and modern languages, examine manuscripts with the keen eye of a scientist, and take in as much art and poetry as I could, all at once." From astrophysics to international studies, Hoffman had finally found his passion in English.  
After completing his undergraduate degree, Hoffman went to the University of Cambridge to complete his first MA. He describes his time there, stating, "At Sidney Sussex College, where the decapitated remains of Oliver Cromwell still lie in an undisclosed location on the grounds, I studied Old English, Old Norse, and Latin literature." From there, he went to Reykjavík, Iceland and completed an MA in Medieval Icelandic Studies through the Fulbright program.  
Hoffman says that while everything looked great on paper, this was a difficult period in his life. "It was during this transitional stage of my life, graduating with my BA and running across Europe, that my personal struggles with mental health and addiction became more acute," he recalls. When he arrived in Columbus to begin his PhD, Hoffman said he was in "bad shape." He recalls, "I could barely take care of myself let alone anyone else. I struggled with addiction and my mental health, making every day an uphill battle." During his first summer term, Hoffman checked himself into an in-patient detox ward to begin the process of recovery.  
Hoffman opened up about his struggles with addiction and mental health, saying, "I didn't fit that image of the 'alcoholic' passed down to us through media. I was in a PhD program. I attended conferences, wrote seminar papers, and kept in touch with family." This made it hard for him to admit he needed help. After starting his recovery journey, Hoffman says an instrumental moment was finding a community of others with stories like his. "I was put in touch with the Collegiate Recovery Community (CRC) here at Ohio State, which is a peer support group for students with self-identified substance use disorders … Their stories saved my life." This June, Hoffman will "humbly celebrate five years sober from drugs and alcohol." 
Hoffman listed many harm-reduction resources at Ohio State and in Columbus that he has learned about through his involvement in CRC. These include access to free and anonymous fentanyl testing strips, training in administering Naloxone (also known as Narcan), and peer support groups. He also mentioned that there are specific meetings available online for women, nonbinary people and queer people, who are interested in recovery. Finally, he adds, "There are also resources to assist you if you have a friend or relative who is struggling with addiction." 
Now five years sober and with the support of his friends and family, Hoffman is on the verge of completing his PhD. His dissertation, titled, "Tactile Theology: Gender, Misogyny, and Possibility in Medieval English Literature," explores the way that physical touch was used to characterize women's experiences in the Middle Ages. He describes how in medieval literature, gender was sensory, stating, "Medieval poets, theologians, and artists contended with a 'gender binary' by describing differences in how 'men' and 'women' feel the world. This is the subject of my dissertation, where I explore what I call 'tactile theology.'" He says that the idea for studying the relationship between gender and touch came from his own experience as an out, queer kid. "I was deemed 'soft' based on the way I carried my body … It was meant as an insult to my supposed masculinity. I find it fascinating that a tactile metaphor could carry so much baggage surrounding gender norms, and it's a relationship that has propelled me through my research." 
This past semester, Hoffman was awarded the university's Graduate Associate Teaching Award (GATA), Ohio State's highest recognition of the exceptional teaching provided by graduate students. He says that winning the award was "humbling," and a recognition of his growth over the past few years. "Ohio State offered me the space to not only stay sober, but also learn how to show up for others — to begin the long healing process that continues for me every day." As Hoffman finishes up his dissertation, he shares how English is connected to both his career and recovery, saying "my PhD at Ohio State has given me the space and support to recover those medieval lives that inspire me just as it has given me the gift of my own recovery every day." 
---
The list below consists of resources provided by Nick Hoffman and Ohio State's Collegiate Recovery Community (CRC). For any questions, please reach out to the CRC directly at recovery@osu.edu. 
Collegiate Recovery Community (CRC)
CRC phone number: 614-292-0758 
Medication Assisted Treatment Program 
Counseling and Consultation Services 
Counseling and Consultation Services phone number: 614-292-5766 
The Student Wellness Center 
Student Wellness Center phone number: 614-292-4527 
Student Wellness Center email address: wellness@osu.edu 
Employee Assistance Program 
Employee Assistance Program phone number: 800-678-6265 
Student Health Services 
Student Health Services phone number: 614-292-4321 
Student Health Services email address: shs@osu.edu 
Wexner Medical Center Drug and Alcohol Addiction Treatment Services 
To schedule an appointment call 614-257-3760 
Wexner Medical Center Mental and Behavioral Health 
To schedule an appointment call 614-293-9600 
---
News Filters:
---