July 25, 2022
Literature and Culture of London: May 2022
Image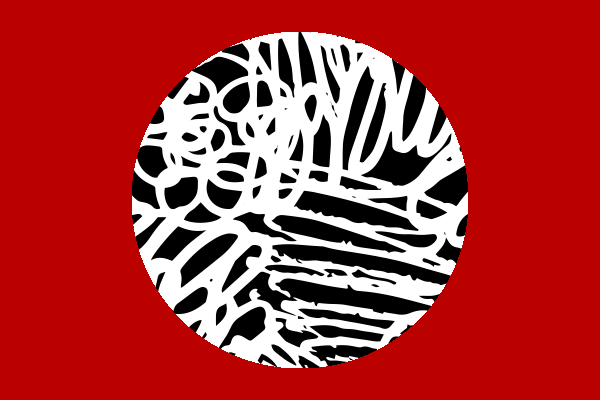 Description
Standing in the yard of Shakespeare's Globe Theatre, the crowd roars in laughter as Claudio takes a tumble or Benedick hikes up a trellis. The groundlings still when Beatrice singles out a member of the audience to deliver her soliloquy or hurry out of the way as Hero is carried through the mass and delivered to the stage. Shakespeare's Globe Theatre puts on an experience so authentic, one's imagination has little to travel. 
Seeing a Shakespeare play (or two) was just one of the numerous field trips this year's Literature and Culture of London study abroad group took. For the month of May, fifteen students, myself included, ambled around London (except when the tube was late, then it was more of a brisk walk). Led by faculty members Beth Hewitt and Jared Gardner, the class focused on a broad array of material: from literature like From Hell and the poems of Phyllis Wheatly to museums like the National Gallery and the Docklands Museum. Hewitt, the museum connoisseur of the group, fondly recalls our time spent during our visits: "I loved that we were kicked out of almost every single museum we visited at closing time." Hewitt led us on such a thorough and fascinating tour that we lost track of time.
"It was interesting to truly understand globalization. For example, Ohio State merch in markets or themes of immigration and colonization in culture. Regardless of where you are in the western world, similar stories are present." –Bethany, Electrical Engineering.  
Each morning from 10am to 12pm was spent in class at Arcadia University, a university that Ohio State is affiliated with. During class, Hewitt and Gardner discussed the reading assignments and talked about the field trip location for the day. After lunch, we embarked on our much-anticipated trips – the destination always relevant to the author or the reading that was discussed in class. Reading Charles Dickens and then visiting his London home is quite the recitation! 
"I learned a lot about what culture and history means to each individual person! I used to think that I disliked historical studies, but when you break it down to how much someone knows about the hardworking women's rights activists in White Chapel or the history behind over 100 pubs, you see that there is so much more to learn than what's available in a textbook." –Nalijah, Creative Writing.  
Learning the ins and outs of London's tube system proved to be the pastime of many, even if some of those lessons came at the expense of getting lost once or twice. The tube had a bit of a learning curve, and there may or may not have been a few students trickling into class after 10am due to late trains or heavy rush hour traffic. Once we finally found our groove, the Elizabeth Line opened on May 24. By then we were pros, and you would have thought we were locals the way we hopped from Line to Line. Going to Soho? No problem, just hop on the Northern Line and take it to Tottenham Court Road. Camden Market? Easy, take the Northern Line then pick up the Victoria Line. Keep track of your Oyster card and be sure to mind the gap!
Hewitt recalls some aspects of the trip that stuck out to her. "Some highlights for me: big things like both performances at the Globe, the visit to National Gallery, the Notting Hill tour. But also little things: watching the parakeets fly over us at Hall Place & Gardens, meeting at Holborn and discovering what books you all bought and what you got for lunch, swiping the Oyster card." As the famous quote goes, it's the little things that made this trip most memorable and special. 
London was graced with exceptional weather in May, which allowed for scenic sightseeing through some of London's most picturesque parks, minus, however, England's spring pollen. Swimming through pollen, we would make our way down Highgate Hill each morning in the misty, cool air to Archway station or follow an expertly guided walking tour. As packs of tissues were passed around, Hewitt and Gardner led us through destinations like Hyde Park, St. James's Park and Hampstead Heath, just to name a few. As we followed our guides through each park, whether it be Hewitt and Gardner or a tour guide, the blanket of grass seemed to stretch for miles. This made it easy to find a quiet spot away from groups on a picnic or passing a soccer ball (or football). With little to no traffic noise due to electric cars, one could fall asleep under the great expanse of the British sun.
The tube is a great way to get around the city, but it doesn't allow for much sightseeing. The National Rail Service, however, provides great views of neighboring cities and the countryside. Our scheduled day trip to Bristol consisted of a walking tour to see street art by everyone from the likes of Banksy to some up and coming artists. Bristol is a hub for street art: murals drip from the sides of buildings and cartoons leap from cracks in the sidewalks. The train is a great tool for day trips, so with one class day trip on the itinerary, we felt it was our duty to venture on a trip outside of the agenda. Brighton was next on our list, so we bought our tickets and headed to the beach. We spent the day at the pier and made our way to the rocky beach. Some even ventured for a dip in the chilly English Channel.
"Brick Lane market was one of my favorite parts of London! An underground vintage market that spanned for what felt like miles, there were so many local stores and one of a kind pieces. I could (and did) spend hours there!" –Andrea, Marketing.  
Following a blur of exciting museums and buzzing markets, plane tickets were pulling us away from the Highgate dorm we'd grown to love. Students on floors 1-3 mournfully packed their suitcases full of books and clothes and gifts, praying we met the 50-pound limit. The lot of us, whether we kept traveling or returned home at the end of the program, looked wistfully back at the city we'd grown to love, planning our next adventures -- to London and beyond.
Photos taken by Jared Gardner. 
---
News Filters:
---