February 9, 2021
When worlds collide: Natalie Keener and Anna Sherman are bringing accessibility to the sciences through writing
Image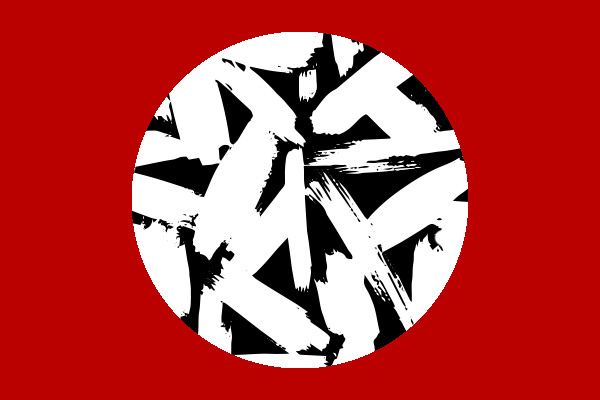 Description
"…I think that...English majors are essential to ensuring that information is conveyed to the general public clearly and concisely. We're a lot more than we're made out to be in mainstream society." –Natalie Keener  
What happens when the English major combines with the sciences? Just ask Natalie Keener, fourth-year English major specializing in Creative Writing, and Anna Sherman, third-year English major specializing in Writing, Rhetoric and Literacy. Although their long-term goals are slightly different, Keener and Sherman are both enthusiastic and fully invested in their work as writing interns at The Ohio State University's newly established Knowledge Exchange.  
Come, let us work together  
An organization under the umbrella of the College of Food, Agricultural and Environmental Sciences, the Knowledge Exchange exists to make their area of the sciences more accessible. According to Keener and Sherman, water quality, agriculture and food systems are the central issues the Knowledge Exchange tackles. Part of tackling these issues involves delivering projects to a diverse set of audiences, including the general public, legislators and researchers.  
In this way, the Knowledge Exchange encourages everyone to become part of the solutions to the problems facing our world. "We look for creative ways to get people engaged because [problems with] water quality, obstacles facing agriculture and [problems with] food security are all dynamic issues that require all of us to work together. At KX, we want everyone to be a part of the solution!" Keener said.  
Getting their hands dirty  
While they are both writing interns, Keener and Sherman's specific tasks are molded to their individual strengths. Keener, a creative writer, creates narrative stories from scientific research, writes scripts for animations and composes descriptions for different interactive tools on the website. She also uses information provided by researchers to post the answers to basic questions on the website.  
Sherman, coming from a more technical perspective, writes and edits narrative stories, journalistic articles and fact sheets, as well as many other kinds of written media. Recently, Sherman said that she has even stepped outside of her normal comfort zone to record a voiceover for the animated version of one of her stories.  
"…I think that...English majors are essential to ensuring that information is conveyed to the general public clearly and concisely. We're a lot more than we're made out to be in mainstream society." 
When asked about her favorite project thus far, Keener named a narrative story she wrote about a family living on Lake Erie. Plagued by harmful algae blooms (HABs), Lake Erie is an area that the Knowledge Exchange is targeting in their education and problem-solving efforts. "It was really fun and challenging to write a story that tackled such a big problem, and I think it turned out well! Sometimes it can be hard to connect with scientific information, so my job, and the story's, was to make people empathize with and care about this problem," Keener said. An interactive tool accompanies this story to help users understand the impact of HABs, and a student from the School of Music, Cooper Wood, also partnered with the Knowledge Exchange to compose a song about the topic.  
A culmination of interests  
For Sherman, joining the Knowledge Exchange was a no-brainer. She joined the Writing, Rhetoric and Literacy concentration of the English major her sophomore year of college with the goal of combining her two areas of academic interest and becoming a science writer. "My first two years of college, I discovered that I'm not very good at doing science, but I love learning about it and explaining it to others!" Sherman said. When she heard that a science writing position had opened right on campus, she wasted no time in applying.  
Similarly, Keener's creative writing path in the English major heavily influenced her decision to apply to the Knowledge Exchange. In fact, she said the Knowledge Exchange's interest in creative writers was her main motivation for applying, as this is rare. While she worked on the writing tests in the application, she also found that her coursework in the English major had prepared her for success. "The English major here does an excellent job in refining your reading, comprehension and writing skills, and that definitely paid off," Keener affirmed. As a bonus, Keener comes from a long line of farmers, which made the scientific topics at the Knowledge Exchange both familiar and appealing.  
A look into the future 
While Sherman still has a few years until graduation, she joined the Knowledge Exchange because she thought it would be a good way to start her career in science writing. In reflecting on her first few months, she asserted that she is now even more confident that she is getting valuable experience. Keener, who is just a semester away from graduating, can also already see how the work is benefitting her future. "My work at KX has shown me that I can work somewhere more science-focused and still thrive, so it's definitely helped my confidence…" she said as she commented on the way she has grown in the position. 
As Keener looks towards graduation this spring, she also believes the position at The Knowledge Exchange opened up the job market for her, although she plans to take a gap year after graduation. "A lot of my creative writing professors encourage taking some time off from school to work on your writing, and I plan on doing just that—using my spare time to refine some drafts, write some new ones and gather experiences that I can draw upon in my later writing," Keener elaborated. However, she also expressed interest in joining a team similar to her current team at the Knowledge Exchange after her gap year is over.  
The Department of English is proud of the contributions Keener and Sherman are making at the Knowledge Exchange. We cannot wait to see what exciting things the future will hold for them! 
---
News Filters:
---