January 8, 2021
An English major's guide to Columbus
Image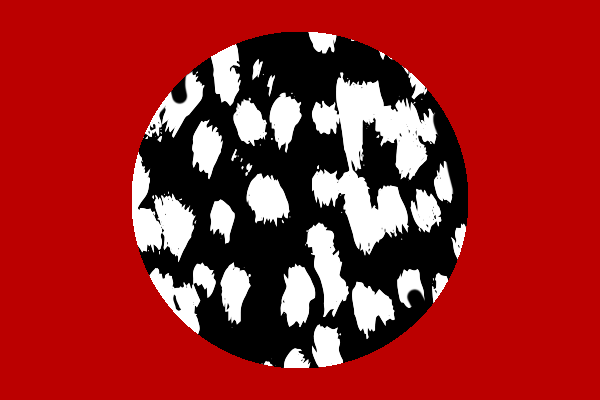 Description
Columbus has so much to offer that it can sometimes be difficult to decide where to go or what to do! That's why the Student Communications Team has created an English major's guide to Columbus, a compendium of the most popular literary attractions—and some lesser-known gems—throughout Ohio's capital city and its surrounding suburbs. For each locale, a member of the Communications Team has shared memories of their personal experience there and why they feel it's worth visiting.
All of the following locations remain operational to varying degrees, albeit with some modifications, during the COVID-19 pandemic. As you return to campus for the spring semester, mask up and check out some of these cool spots!
LIBRARIES
Columbus Metropolitan Library—Northside branch
One of the many amenities the state capital has cause to boast about is the Columbus Metropolitan Library (CML). The network comprises 23 branch locations throughout Columbus and its suburbs, as well as 17 partner libraries. CML is nationally recognized for its services; in fact, in 2010 Library Journal named it Library of the Year. 
I grew up within walking distance of the CML Dublin branch. Every summer, I made weekly trips to the library, toting a canvas bag full of books to return and with which to carry home new ones (each book read was one step closer to those sweet Summer Reading Challenge prizes). On any given library visit, it was a near guarantee that I would run into a friend, classmate, neighbor or teacher. CML is exactly what a library should be: a community. 
There are plenty of ways for English majors to get involved at CML, such as volunteering through the Homework Help Center or Reading Buddies programs. The library also regularly hosts events like creative writing workshops, author visits and professional development seminars. To take advantage of all CML has to offer, visit their website or the Northside branch (the closest location to campus).
–Nicole Leavitt, Student Communications Leader
Thompson Library
Thompson Library offers books in almost every subject imaginable. This is a dream in and of itself; however, the crowning jewel of this library may not be how many books it offers. What could be better than thousands of books? The 11th floor of the library. The top floor of Thompson Library, the 11th floor is a designated quiet zone and the best place to get in some intense reading. Seriously, you could hear a pin drop in this room. With chairs, benches and windows that overlook the Oval and Neil Avenue, I've found the view is hard to beat. Depending on the time of year and dreariness of weather, you may even feel yourself transported to the scene of the 18th century novel assigned for your class.   
–Callia Steiner, Student Communications Assistant
---
CHAIN BOOKSTORES
Barnes & Noble
Need a class textbook in a hurry? Barnes and Noble on High Street is an excellent option for last-minute textbook purchases. While shipping from online sellers kept much of my early British literature class from doing the reading the first month of school, I was extra thankful for my quick decision to buy my Norton Anthologies from the bookstore directly. If you have concerns about getting the right version of a textbook, Barnes and Noble provides an easy solution as well. Your professor directs the bookstore to supply the exact books you need for your class. In addition to books, the Barnes and Noble near campus sells OSU swag for you and your whole family, tech products like earbuds and chargers, and a variety of planners and other school supplies.      
Although not the quietest location, lounging chairs with trays for your laptop, iPad or book are sprinkled throughout the store. Put in earbuds and get lost in your class reading or your latest for-fun novel. 
–Callia Steiner, Student Communications Assistant
Half-Price Books
Half-Price Books is a national chain, but each location's inventory is slightly different; not only can you buy books, CDs, DVDs and records there, but you can sell them, too. The store carries new and used titles, as well as board games, puzzles and literary-themed knick-knacks. 
Before going to college, I had only ever been to the Half-Price Books store in my hometown. That location is quite average, but the Half-Price Books on Lane Avenue (the location closest to campus) is something special. Although deceptively small from the outside, the Lane Avenue store is a maze of rooms that keeps going every time you think you've reached the end. The shelves are absolutely stuffed with paperbacks and hardcovers. My current favorite thing about Half-Price Books, though, is the store's selection of jigsaw puzzles—those things have been my saving grace during quarantine.
If you haven't already planned a visit by now, here's an added incentive: Half-Price Books contributes to environmental and literacy initiatives! 
–Nicole Leavitt, Student Communications Leader
---
INDEPENDENT BOOKSTORES
The Book Loft
Come check out the Book Loft, one of America's largest independently owned bookstores located right in German Village. This store has 32 rooms filled to the top with new books, graphic novels, comics, children's books and more! The Book Loft offers thousands of new and never used books ranging from 50% - 90% off and books that cannot be found in chain books stored. Each room is set up as a maze taking you through a new book selection and genre on each floor. The outside of the store is surrounded by a beautiful garden, tables full of books on clearance, and a couple different coffee shops around the block.   
You can take a virtual tour around the Book Loft on their website and check out their book selection online to find the next book to add to your collection! 
–Cora Wolcott, Student Communications Assistant
Gramercy Books
Gramercy Books is a charming bookstore located in downtown Bexley. At this store, you can find a wide variety of books, including children's literature, books about music and musicians and a collection of books by Ohio authors, as well as a coffee shop called Kittie's Cafe. I love stopping by Gramercy Books whenever I find myself in downtown Bexley to grab a drink and browse their selection. I always find a new book to add to my reading list.  
Gramercy Books is also known for its events that connect the community through literature. These events include Author Night, Gramercy Book Club, Poetry Night, Songwriter Spotlight and Gramercy Salon@24. Currently, all events are held virtually. More information about these events can be found on the Events page of their website. 
–Ally Staffan, Student Communications Assistant
Prologue Bookshop
Prologue Bookshop is a compact bookstore in the heart of the Short North Arts District. Although small, this shop is packed with books and other literature-related gifts. In addition to the wide selection, my favorite thing about this store is the small white cards that decorate the shelves. Each card denotes a "staff pick" and includes the name of the book, the name of the staff member and a brief explanation of why they recommend it. These cards can be found in every section, so no matter what type of book you're looking for, the booksellers at Prologue Bookshop have you covered. 
This store also hosts multiple book clubs and offers a 20% discount on the book club picks of the month. All book clubs are currently held virtually. More information about Prologue Bookshop's clubs can be found on the Book Clubs page of their website. 
–Ally Staffan, Student Communications Assistant
Two Dollar Radio
Curious about Columbus's independent publishing companies? Stop by Two Dollar Radio! Two Dollar Radio is a family-owned local publishing company with a book shop and a vegan café on the south side of Columbus. Each year they publish 5-6 books from aspiring writers across the globe and feature a wide variety of books in their book shop. Their website and store offers over 40 genres and book selections ranging from Sci-Fi, Cookbooks, Comedy, Family Drama and more.  
Grab a bite to eat while you are there! Every item on their menu is vegan and made from scratch. They offer great book deals and food as well. Every Tuesday they have a 10% off book sale, brunch specials and pizza on Thursdays. Whether you are grabbing lunch, publishing your next piece, or finding a book, Two Dollar Radio Headquarters is the place for English majors to go! 
–Cora Wolcott, Student Communications Assistant
---
CAFES AND COFFEE SHOPS
Kafe Kerouac
Looking for a cozy, eclectic coffeeshop to get some writing done, and maybe catch an open mic or two? Kafé Kerouac has got you covered. The café (or Kafé, as they style themselves) has tables, plush couches and armchairs, and a menu full of coffee beverages with bookish names. (And, if you're there for an evening out, they offer a variety of literary cocktails as well.) At the time of this writing, Kafe Kerouac is not holding events due to COVID-19, but they typically host a weekly poetry night with Writers' Block Poetry.  
In addition to fueling your writing sessions with some much-needed caffeine, Kafé Kerouac also sells records and books. According to their website, they make a point to stock local writers and comic book artists, along with work from small presses. 
–Elizabeth Falter, Student Communications Team Supervisor
Stauf's Coffee Roasters Victorian Village/Dennison Place
Looking for a place to get some good coffee and put in some work? Stauf's Coffee Roasters is considered one of the best coffees shops in Columbus and has a few locations relatively close to campus. One of these locations happens to be on Neil Avenue in the Victorian Village, 15 minutes walking distance from the south edge of campus.  The most recent of Stauf's locations, the Victorian Village location is an old stone brick church building with stained-glass windows and vaulted ceilings. Its soothing environment invites you to settle in for however long you wish to stay while you enjoy their spectacular coffee. Personally, I love going to this location to do some work, meet up with a friend to chat or even hold a group house meeting. 
–Callia Steiner, Student Communications Assistant 
---
MISCELLANEOUS
Billy Ireland Cartoon Library and Museum
Ever wondered about the history of comics? Swing on by the Billy Ireland Cartoon & Library Museum on OSU's campus in Sullivant Hall! This museum holds thousands of original artworks, mail clippings, comic books and more. The Billy Ireland Cartoon Library & Museum is now the largest academic research facility preserving printed cartoon art. The museum named after Billy Ireland, a cartoonist for the Columbus Dispatch and was established in 1977 after two classrooms were put together in the Journalism Building.  
This is the perfect spot for a student to study in the library, take a break in between classes, and learn about cartoon history! You can check out their virtual tour on their website to collections they have. 
–Cora Wolcott, Student Communications Assistant
Thurber House
At 77 Jefferson Avenue in Columbus, Ohio, you'll find a restored Queen Anne-style house that was once home to author James Thurber, his unassuming father, his prankster mother and his two brothers. Oh, and also a ghost, countless dogs, and, at times, his grandfather (who frequently believed himself to be a soldier still fighting the Civil War). Although the Thurber family moved out in 1917, this historic building is now home to Thurber House, a nonprofit literary arts center and museum. You can see the bedroom that James slept in while he was attending The Ohio State University, peer into the bathroom where he was taking a bath during his famous story "The Night the Ghost Got In" and see photos of the famous (or infamous) Muggs, the dog that bit people.  
As a former Thurber House employee, I love spending time wandering from one room to the next, trying to pick out James Thurber in the photo of his high-school graduating class, or attempting to decipher James's handwriting in the facsimile copies of his notebooks. But what I love even more are the summer camps, author events and writing workshops that Thurber House offers for students of all ages. They even publish Flip the Page: Central Ohio's Teen Literary Journal, featuring work entirely by authors ages 13–19. (English majors under the age of 20—take note!)   
Although Thurber House's physical facilities are closed at the time of writing due to COVID-19, they have shifted to virtual events, offering author talks and classes over Zoom. You can even take a virtual tour, led by Columbus poet Scott Woods! For more information on upcoming events, check out the Thurber House website. 
–Elizabeth Falter, Student Communications Team Supervisor
News Filters:
---