January 29, 2021
Breaking new ground: exploring Black representation in animation
Image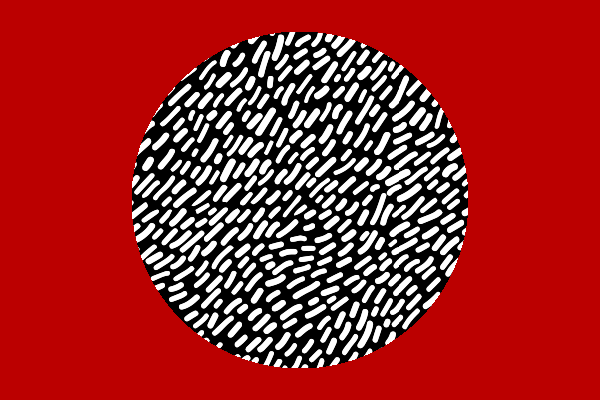 Description
The lights dim. A series of yawns ripples across the room, undoubtedly due to late nights spent studying. It's that time of the semester. Soon, however, a communications major and Minor in Professional Writing student named Darius Gainer will take special interest in Professor Frederick Aldama's chosen film for the day: 28 Days Later.   
A zombie movie with an African American female lead, this film contributed to Gainer's already-burgeoning desire to take what he had learned in Aldama's classes on pop culture and Latinx representation and use it to fuel his own writing about representation of African American characters. The accompanying reflective paper for 28 Days Later added to this desire and advanced his passion project and upcoming book: Black Representation in the World of Animation.   
A Book is Born  
Gainer credits Aldama's courses and mentorship as inspiring his book. He was intrigued by how Aldama structured his courses to show the nuances of how Latinx characters are portrayed, highlighting both the good and the bad. While the classes focused on Latinx representation, Gainer, who is African American, found that he related to the courses' content on a personal level. "I'm a person of color, and I can really empathize with a lot of the courses that he's doing right now," Gainer remembered thinking.   
The class assignments, including the reflective paper about 28 Days Later, only increased his curiosity and motivation to apply his new skills to his own background.  
[The book] will send tingles down your spine. It is…so good… he's such a gifted writer and thinker, and it's extraordinary that you guys at your stage of things could produce something as deep and as extensive as this. 
While he originally wanted to analyze conceptions of African Americans in the entertainment media at large, Gainer soon realized that narrowing the scope would benefit his project. This, along with his childhood love for cartoons and animation, led him to settle on African American representation in animation specifically. His topics include not just representation on-screen, but also African Americans who made enormous behind-the-scenes contributions to animation, such as storyboard artists, writers and animators themselves.   
A Process Worth Fighting Through   
A long and arduous process, Gainer spent a year and a half writing this book all while juggling a job and a full-time academic schedule. Gainer also faced the challenge of entering a relatively new body of research. Aldama commented on pre-existing literature in this area, noting that, while others have written on the subject from a historical perspective, Gainer's book is the first to address this topic on a contemporary level.  
Despite these challenges, Gainer pushed himself to persevere because he believed in the importance of his topic. "I really pushed myself to finish it because I knew it was something relevant…and it was something that I think other academics will be interested in…looking into."  
Fulfilling a Mission: Morrill Scholars Program 
The Morrill Scholars Program at The Ohio State University "offers scholarships and educational enrichment opportunities to academically talented students who are actively engaged in diversity-based leadership, social justice and service." As one of the few recipients of this highly competitive scholarship, Gainer wants to honor the goal and mission of the program, and he views this book as one way of doing exactly that. "I just hope it at least makes some kind of a difference and…affirms that looking at popular culture differently is very important…Having representation that reflects our…cultural communities is important," Gainer said.  
An Outside Perspective  
Aldama, who wrote the book's foreword, also shared his thoughts about what Gainer accomplished: "[The book] will send tingles down your spine. It is…so good… he's such a gifted writer and thinker, and it's extraordinary that you guys at your stage of things could produce something as deep and as extensive as this."  According to Aldama, this book offers two crucial contributions to the field. First, as a young person, Gainer brings a fresh perspective to the topic. Second, the book links current-day representation to the history of African American representation in entertainment media. Specifically, Aldama noted, "There's a tremendous historical depth, as well as a careful attention to how the animations as a narrative are built on and are built in ways that…convey a very stereotypical black imaginary to the world—a black imaginary that's essentialized, stereotypical, denigrative and even racist."  
Due to Gainer's age, finding a publisher proved difficult, but Aldama was persistent in advocating for the project until it was picked up because he believes strongly in the importance of Gainer's work. He voiced to the current publisher, the San Diego State Press, "[Gainer's book] is going to blow open...new scholarship in the space of black representation and why it matters in and around animation…" 
Although some details are still being ironed out, Gainer expects Black Representation in Animation to be released sometime close to the end of spring semester. Stay tuned for more information!  
Advice for Aspiring Undergraduate Writers  
Darius Gainer: "Even if you are an undergrad, you have the potential to produce a work much broader in scope and more ambitious in nature than a short essay…if you are committed to invest your heart and perseverance into your work, it is possible for you to develop something truly intriguing that captures the attention of potential publishers. And if need be, feel free to get in touch with professionals/experts in the academic publishing field to receive guidance for your project. Try not to assume that you can get it done alone; even I couldn't finish my book without the support/guidance of vital people in my life who motivate me to strive for success in all that I do."
Professor Frederick Aldama: "…in a nutshell, follow your passion, get it done, write it, but also be…open and talk to your professors…look for the ones that are going to help mentor you and who will help you find a place to publish your work… I think all of you guys should have the courage to take on big projects like this and think about them as books and not just think of yourselves as writing papers for classes."
---
News Filters:
---