June 8, 2021
Andrew Bashford: the Bill Nye of rhetoric
Image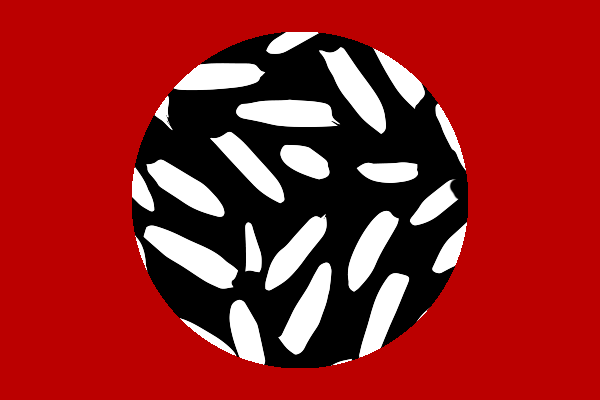 Description
Your paper is due at midnight.  
Six hours to go. 
Yet still you cannot seem to figure out how to craft the perfect conclusion. Anxiety courses through your veins as you scroll through the internet, looking for anything to help you improve the paper you fear won't earn the grade you want. Suddenly, you see those magic words: "How to Write a Better Conclusion Paragraph," from a YouTube channel called Writing with Andrew. As you watch the video, you suddenly find yourself understanding what seemed so incomprehensible before.  
This, we can imagine, was the experience of a YouTube viewer who dropped a comment on one of Writing with Andrew's videos, thanking him for helping her understand Kenneth Burke's poetic and semantic ideals just in time to submit her paper. 
And this, PhD in English Candidate Andrew Bashford says, is exactly the kind of thing he wants his YouTube channel to do for viewers.  
As laid out in the description of Bashford's channel, Writing with Andrew exists to "empower you with practical techniques and principles that will help you to be a better writer" through explaining concepts from various disciplines, such as rhetorical theory, creative writing and philosophy. In each video, Bashford hopes to not only inform viewers about writing concepts but to also foster independence by teaching the students how to recognize and execute good writing strategies.  
Finding a niche 
Bashford created Writing with Andrew in July of 2019, his inspiration rising from two sources. As an undergraduate, he took to YouTube to learn more about his academic focus areas in rhetoric and linguistics. Despite finding a plethora of educational videos for various disciplines, Bashford was disappointed to find the only rhetoric videos he could find were dry lecture slides. Later, in graduate school, Bashford taught online for the first time and found the disconnect between him and his students troubling, especially when it came to how they communicated via email.  
Each in their own way, both experiences led Bashford to start considering ways to revamp his online presence, which then prompted him to think about how to use his academic expertise to fill the gap of educational videos in rhetoric. "So, I pulled in those experiences… like I wish that there had been YouTube videos about this kind of thing when I was learning about it for the first time. And I wish that I had them... to share with my students, so I didn't have those weird situations," Bashford says. 
With this, he set to work creating videos that explained not only features of good writing but also some of the older and more complicated rhetoric topics, such as figures and tropes. Despite the educational nature of Bashford's channel, he aimed to design the videos in a way that made these academic subjects accessible and exciting to the common viewer.  
Growing pains 
The road of working on YouTube's platform has been littered with difficulties for Bashford, each set of struggles bringing its own stage of growth. He faced the challenges of learning how to produce a good-quality video, particularly on a graduate student budget. At the same time, it was hard for him to even listen to his voice while he edited videos; putting himself out there by actually posting the videos was even scarier.  
However, the technical challenges have been somewhat enjoyable for Bashford, and he has thrown himself into learning all that he can. He regularly takes time to sift through comments for productive feedback, and watching YouTube videos is no longer just for fun, as he is always analyzing the video editing techniques of other creators. That said, Bashford enjoys this kind of analytical viewing. "I like to be learning things, so it's fun to learn… in a way that is creative. Like, I'm not just gathering information… I'm learning how to do something," Bashford says as he reflects on his experience. His biggest challenge right now is figuring out the best way to go about improving his videos both in content and in technical aspects. He shared, "Now that I sort of have a sense for how to create videos… the challenge is now thinking how to improve them… and how to make them more engaging."  
Overall, Bashford describes the reaction to his channel as mostly positive. In the beginning, he received some critiques about technical production aspects, but the eternal debate among Bashford's commenters is about the relative merits of Kapuut "Star of the Show" Mortem, a gold skull that sits on the shelf behind Bashford in all of his videos and occasionally provides commentary via cartoon speech bubbles. However, many viewers have left comments noting how helpful his videos are, and several of his videos about versatile/popular topics are currently close to or are exceeding 1K views. 
While Bashford never requires his students to watch his videos, he has begun to let them know that he has a channel with videos about writing and rhetoric. After this announcement in a recent class, one of Bashford's students went home and subscribed. 
What's next? 
As he looks to the future, Bashford hopes his channel will grow into a community, one similar to that of Bill Nye's science videos. Storing his video ideas in a Google Sheet, Bashford has plenty of content to come and plans for his channel to be around for quite some time. "I've got a good, long and growing list of ideas still," he affirms.  
In particular, Bashford is looking forward to seeing his upcoming content come to fruition, as it will be focused on the rhetorical situation so that viewers can learn how to cater their writing to the needs of any document they may encounter and become more self-sufficient writers. He usually chooses a video topic based on if he finds the concept interesting, but he also invites his viewers to suggest videos that would be helpful to them (so be sure to leave a comment with a suggestion if there is a video you would like to see!) 
On that note, and to quote Bashford, "This sounds like a great place to say, 'like and subscribe!'"
---
News Filters:
---