June 19, 2020
Alumna co-founds arts organization to connect creatives during quarantine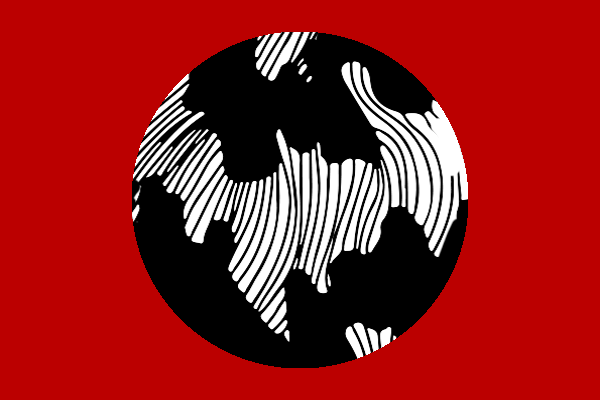 If there is one lesson to be learned from two months of quarantine, it is that humans will always find ways to form connections and communities. From virtual graduation ceremonies to drive-by birthday parades, the COVID-19 pandemic has actually brought us closer to one another in many ways (except physically, of course). In Columbus, for example, an Ohio State alumna and her friends have turned the quarantine into an opportunity for creatives to collaborate and share their work. 
Ashley Bice, a recent graduate of The Ohio State University's departments of English and theatre, is the co-founder and writing director of the brand-new arts organization First Cut Collective (FCC). "Currently, First Cut Collective serves as a virtual platform for art to thrive within self-isolation recommendations," the mission statement reads. The organization welcomes creators from all artistic backgrounds to submit their works, which are then shared across the organization's various social media accounts. Interestingly, while self-quarantine did prompt the genesis of First Cut Collective, the organization as it was originally conceived was to launch only after quarantine ended. 
It was Bice's roommate, Tey Moriarty (now the executive director of First Cut Collective), who first proposed the idea of hosting an arts festival come fall. "Everyone in FCC is involved in OSU's theatre department, and we were seeing how many people had performances that were getting canceled," Bice says. "Tey thought a festival would be a great space to showcase scenes from canceled performances, as well as works of art from other disciplines that people might be creating during quarantine." But at the initial meeting to plan the festival, Bice, Moriarty and their friends had a lightbulb moment. "We realized this could be so much more than just a festival—why wait for a physical space to share work when we have social media spaces that can help art reach so many people right now?" Bice says.
The founders faced some hurdles on the road to realizing their vision. "At first things were really overwhelming," Bice remembers. "We started by having weekly meetings to decide exactly what we wanted to do as an organization and establish what roles each of us would have in the group. Soon we split into smaller departments who each had their own weekly meetings in order to allocate the work more efficiently." Now, Bice says, "We have a better idea of what needs to happen each week and how that needs to get done." 
One of First Cut Collective's core values is artistic inclusivity. "We knew from the beginning that we didn't want this to be limited to one discipline," Bice emphasizes. "In general, our first thought when we hear the word 'art' is visual art…But we're all theatre artists, and many of us are writers as well, and would advocate that our work is art as much as visual art is." She recalls a conversation in the early days of First Cut Collective during which the founders discussed what their organization would consider to be art. "Is sewing art? Is baking art? We think yes—in fact, the first submission we posted was an apron somebody had sewn. We want to expand the definition of art rather than limit it," Bice explains. 
Not only does First Cut Collective celebrate art in all its forms, but the organization also encourages artists to try their hand at creating art outside of their usual discipline. Bice herself has taken advantage of the unique opportunity. "I've created a few pieces for FCC, all of which have been visual in nature despite the fact that I am usually creating as a performer and writer," she says. "It's been really great to push myself out of my comfort zone in that respect, and I know many of my co-founders feel the same."  
First Cut Collective is still in its infancy, and its founders are nothing but excited about its future. "We're in the beginning stages of seeing how we might develop a virtual festival of sorts. We're also looking forward to when it is safe to physically gather again, as that opens up more possibilities for developing and sharing art," Bice says. She adds that the organization also plans to begin holding writing workshops. "If anybody has writing they would like feedback on, they can send it to firstcutfeedback@gmail.com, and we will be in contact with them about next steps," Bice announces. "People can also feel free to send questions to that email if they would like more info on how we're wanting workshops to run before submitting." 
Be sure to check out First Cut Collective's Facebook, Instagram, Twitter and YouTube accounts. The submissions posted so far include drawings, photography, performances, sewing and more!
---
By Nicole Leavitt
News Filters:
---