"Constructing James Castle" — the current exhibit at the Ohio State University Urban Arts Space, curated by Brenda Brueggemann, professor in English and disability studies— pays tribute to the talent and ingenuity of the self-taught deaf artist who incorporated materials such as matchbooks, cookbooks, food containers, grocery cartons, register receipts and twine into his creations, and mixed his saliva with soot to make a charcoal paste-ink for his drawings.
Quoted in a feature about James Castle, and the exhibition, in the Columbus Dispatch of January 6th, Brueggemann hopes that Castle's works will spark a greater appreciation for the value of found materials in art and expand an understanding of how deafness and disabilities can affect the creation of art.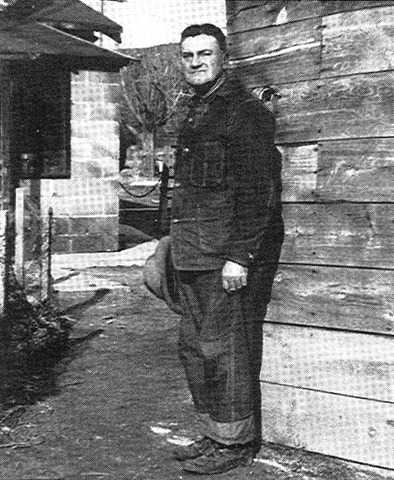 "A lot of his work has resonance to the trades and vocations — printmaking, book-making, carpentry — they taught the kids in the deaf schools of that time," she said. "Castle, a guy deemed illiterate, made books and remade print (using letters as images — especially P, I, E and other letters whose sounds were especially difficult for deaf people to learn) over and over again."
"Constructing James Castle," opens Tuesday, January 8, and will continue through Feb. 23 in the Ohio State University Urban Arts Space. For further information, see the Urban Arts Space website.